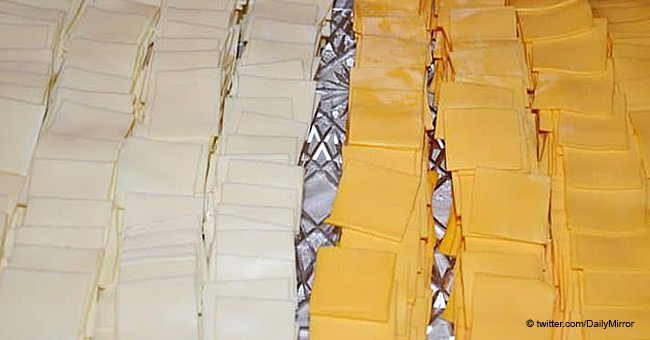 Newlywed Couple Slammed for Allegedly Serving 'Plastic Cheese' & Chopped up Fruit on Their Big Day
A newlywed couple has been shamed for the "pathetic" catering at their wedding reception.
An anonymous guest shared about her experience in a "wedding shaming" group, writing about how disgusted she was by the food served to guests after the wedding.
"This is what happens when you ask your family to cook for your wedding."
She shared pictures of "plastic cheese," orange wedges with the stickers still on, and brownies with poor presentation.
Other photos also show trays of celery, carrot sticks, and cubes of melon.
"This is basically what we served at my three-year-old's birthday party. Except we had quiche and strawberries," one comment reads.
Other commenters pointed out the lack of professionalism by the people who prepared and presented the food. One wrote, "This is what happens when you ask your family to cook for your wedding."
A few people, however, defended the couple, saying that the couple may have been unable to afford a better and more professional catering.
In another wedding-related story, a bride was slammed after a bridesmaid revealed her ridiculous demand in the days leading up to the wedding.
The bridesmaid took to social media to share her experience, claiming that the "bridezilla" suggested that she get an abortion after the bridesmaid fell pregnant before the big day.
She explained that she found out she was pregnant a year before her friend's wedding.
Bridesmaid making bow-knot on the back of bride's wedding dress | Photo: Freepik
"I was always told I couldn't have kids and so obviously my daughter was not planned but I was over the moon. So I told Kate, expecting excitement, right? Nope," she wrote.
"She immediately told me that I was going to be so stressed trying to get my bridesmaid dress fitting on my own since I'd have to do it after everyone already had theirs (I was due in April, wedding was in June)."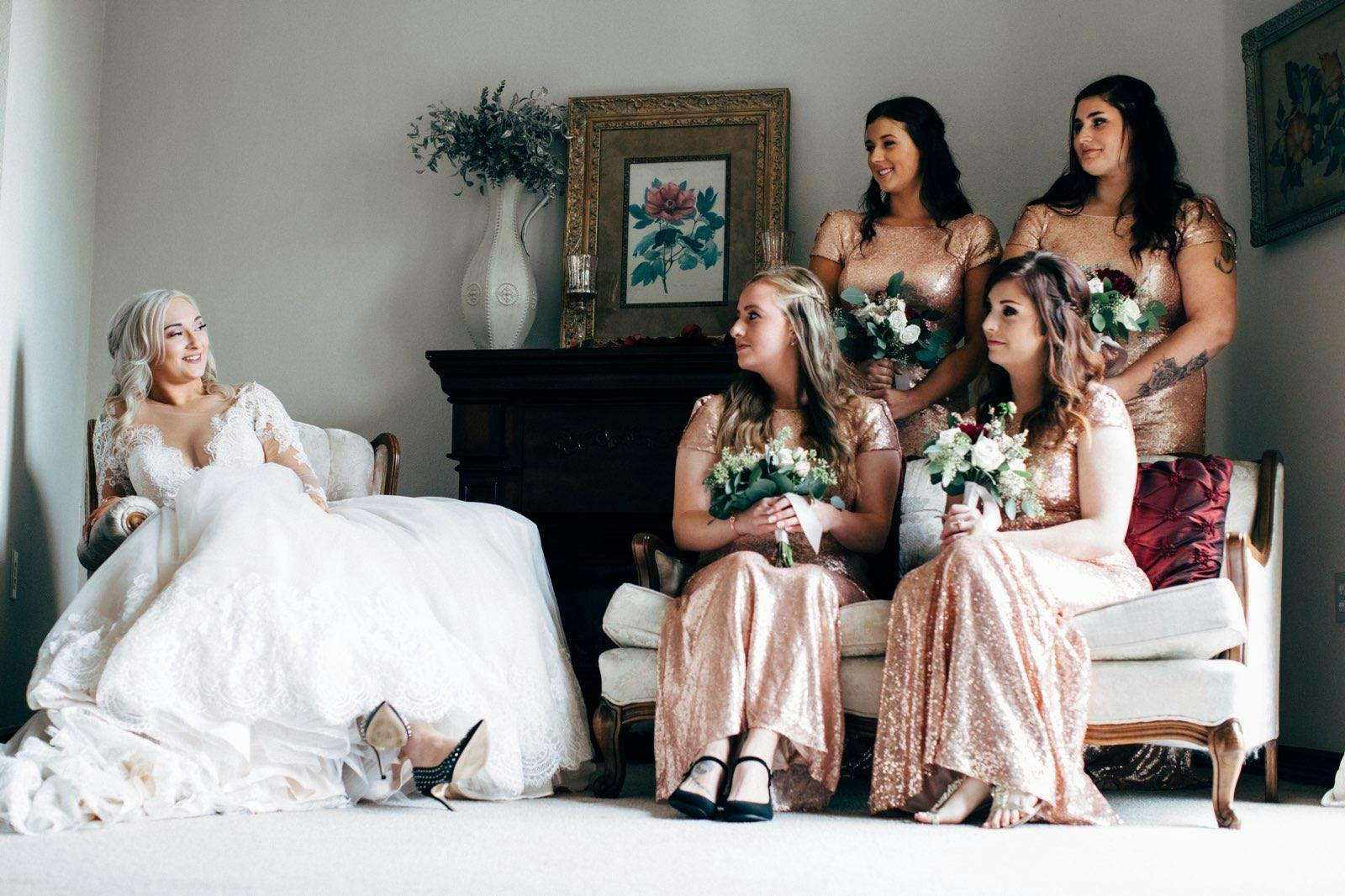 Bride and bridesmaids | Photo: Pexels
She said her friend reminded her that it was a kid-free wedding. "And then after thoroughly explaining how difficult her wedding would be for me, she said (verbatim) 'so don't you think it might be better for you to have an abortion?' I had to read that one a few times," she recalled.
She asked her friend if she seriously just suggested an abortion. "She told me I was ruining my life and then called her mom to tell me to have an abortion," the woman wrote. In the end, she decided to ditch her friend's wedding.
Please fill in your e-mail so we can share with you our top stories!