Meet Tom Selleck's Grown-Up Daughter Who Inherited All Her Beauty from Her Famous Father
Hannah Selleck who bears a striking resemblance to his legendary father, Tom Selleck, has grown up to be a successful athlete and businesswoman. 
Equestrian star Hannah looks absolutely stunning. She did a bit of modeling over the years, but she ditched the Hollywood offers to be a world-class horse rider. She also started a business called Descanso Farm, a small breeding stable.
Hannah's life as a child
Hannah was born to famous parents Tom and Jillie Mack in December 1988. At age 4, she got her first experience with horses. She became very serious about horseback riding when she was 14 years old.
During an interview with Hollywood Reported, Hannah said:
"I started at 4, and my parents just encouraged me to try all different things — dance, ice skating, soccer, lots of things that kids do. Around the time I was 12, I was getting more serious."
Choosing horses over everything else
She added that, when she was 14 years old, she was good at ballet and riding. Hannah continued:
"At that point, I had to choose if I wanted to excel at either one. My love was with the horses. That's when I became very serious about it."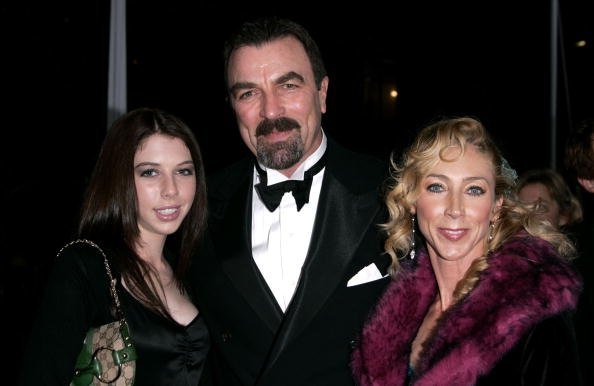 Hannah decided to pursue a professional horseback riding career, after graduating from college. She also opened her own boutique horse breeding stable called Descanso Farm and began joining serious competitions.
Now, she regularly competes around the world. Her dad, Tom, always encouraged her to pursue her passion for horses.
Tom Selleck's career
Tom, who attributes all his success to his faith in Jesus Christ, got his big break in his career when he took the lead role on "Magnum P.I.." He shot to fame as private investigator Thomas Magnum in the hit television series.
The actor, however, has revealed that being Magnum was quite hard and that he got exhausted.
After "Magnum P.I." went off the air, Tom decided to quit acting and moved to a ranch 50 miles away from Hollywood. He then married Jillie in 1987 and started contemplating leading a more quiet life around this time.
The famed actor learned how to balance his career and his life on the ranch with his family. He wanted to expose his daughter to the outdoors.