Kelly Ripa's Daughter Once Flaunted Her Mocking Skills under a Sweet PDA Photo of Her Parents
On-screen Star, Kelly Ripa attracts a mocking reply from her daughter after she posted a romantic throwback of her and her husband. In line with the #fbf trend, Kelly Ripa on Friday throws it back in a picture with the love of her life, Mark Consuelos.
In the photo, which looked like a night party, the celebrity couple was having a lovely time while they shared a sweet embrace as Mark wraps his arms around Kelly from behind.
Ripa captioned while including a floating pink heart emoji:
"#fbf 2007 Those hands"
Her caption indicated that the photo dates back to 2007. However, it attracted an amused "fan" who thought it was "unnecessary."
The Instagram user with handle "theyoungestyung" commented while adding a woman facepalming emoji as she showed mock embarrassment.
"Is the caption necessary"
 To this, Kelly Ripa replied jovially:
"gurl bye"
Another fan in defense of the celebrity also commented as she called the amused fan "jealous." Ripa, however, chipped in as she informed her fan that "theyoungestyung" was actually her daughter, Lola. She wrote in a good-natured manner as she made it known that it was a mother-daughter joke: 
"No, she's just grossed out. That's my daughter."
Kelly who has been married for over two decades has what seems to be a healthy and lovely relationship with her daughter.
The two could be referred to as best friends as they are often seen together at star-studded events just as best friends are bound to act.  At the 2017 CNN Heroes event, Kelly and Lola graced the red carpet as they dazzled in gorgeous outfits.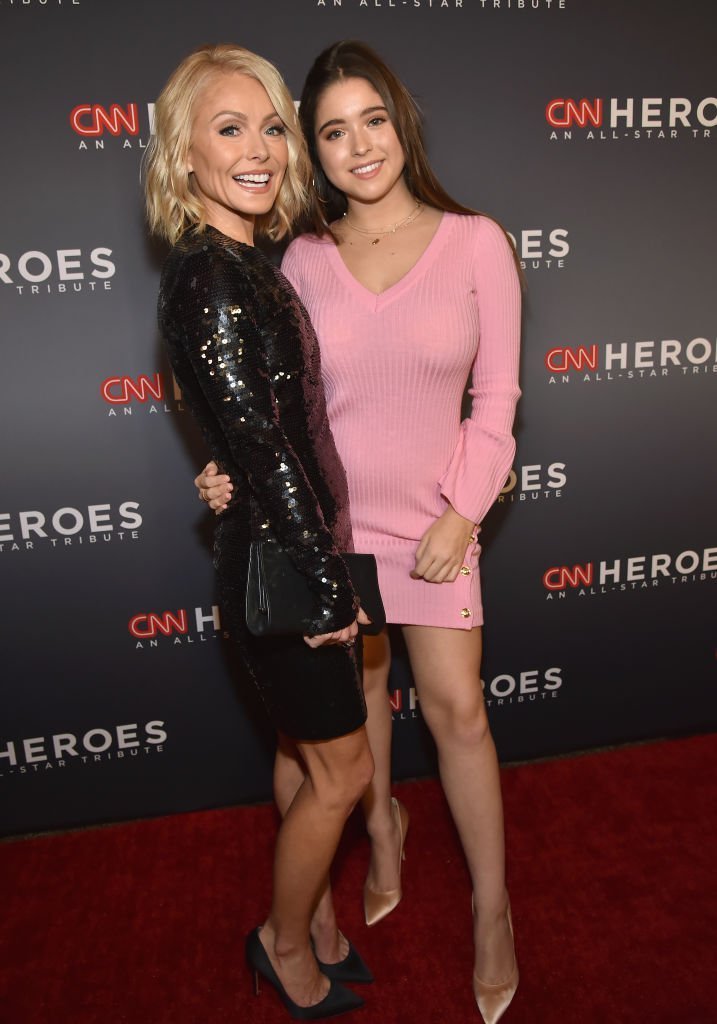 While Kelly rocked a fabulous look in a black knee-length dress with matching stiletto heels, her daughter looked stunning in an emerald black dress that displayed her well-toned calves. 
The two were present at the same event during its 12th year.
The mother and daughter without failing, rocked classy outfits as they always do. Kelly Ripa is proud of her daughter, and she is unabashed at showing it. 
During prom, the celebrity mom took to her Instagram page to share a beautiful photo of Lola and her date. Lola is a stunning beauty who manages to rock almost everything she wears.