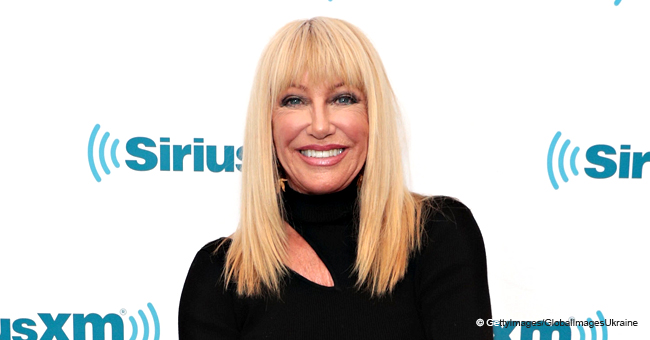 Suzanne Somers Shares a Naked Photo in the Bath, and Fans Opinions Are Divided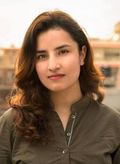 Only a few people can look as enticing as actress Suzanne Somers in their 70s. The actress recently posted a sultry picture of her herself posing naked with oversized sunglasses in a bathtub outdoors, sending fans around the world into a frenzy.
The iconic "Three's Company" actress nested in the bathtub as she enjoyed a cup of coffee in Palm Springs. She looked relaxed and happy as the sun beamed down upon her.
"Nice way to enjoy the daisies blooming on the mountain. Happy Superbloom!!" she captioned the photo, which she posted on her Instagram account.
Obviously, her fans' opinions were divided. While some people appreciated her way of enjoying life during her 70s, others were quick to pass judgments.
"Don't care to see a 76-year-old in a tub and you do know what you are doing and it's totally inappropriate," an enraged fan commented on the photo.
Another one chimed in: "If you are naked in a tub it conjures up a whole new buyer."
A third one joined the fleet, saying: "It's the image that she chooses to portray to sell her stuff."
Meanwhile, other fans were quick to defend her, saying she is living her best life and the picture is nothing short of fabulous.
"TOTALLY FULLY SUPREMELY APPROPRIATE rock on Suzanne. Living Your life. Keyword 'your ' yours & your's alone. Wonder how other's lives measure up lol... news. It's her life," one fan defended.
Another fan wrote: "If you find yourself upset or offended by this picture, you need to re-evaluate your life. Immediately. Scary to think that people find this inappropriate. There's not a single thing wrong with this. At all."
Somechad a rather hilarious take on this.
"Am I the only one sitting here wondering how they ran the plumbing for that? No, just me?" one of the fans commented, clearly not bothered by the picture.
Another comment from a fan read: "Um...so, THIS is the IG photo that's causing all the fuss?! Good heavens, you really can't see much, unless you get turned on at the sight of a bare knee. I was actually hoping it would be a little "steamier" than this. But oh well."
According to a source, the tub was a birthday present from her producer husband, Alan Hamel, and she uses it on "magical desert evenings."
"He's such a romantic," she gushed. "We might go to my outdoor bathtub, share a tequila on ice and watch the moon while I soak in the bath with Epsom salts, surrounded by nature and the waterfall."
We think Suzanne looks fabulous and like everybody else, she has the right to live her best life.
Please fill in your e-mail so we can share with you our top stories!