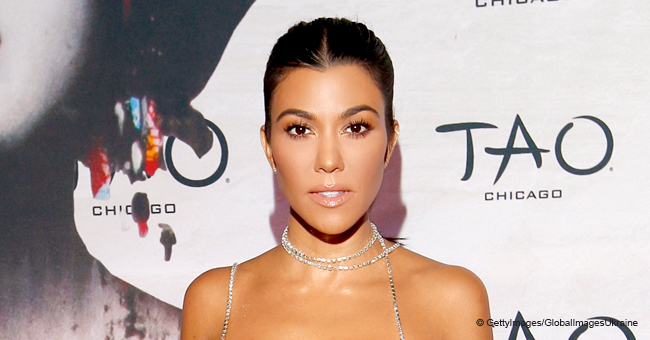 Caitlyn Jenner Shares a Photo alongside Her Birthday Greeting to Kourtney Kardashian

With a milestone birthday for Kourtney Kardashian, Caitlyn Jenner shared an endearing message ahead of her big day while the rest of the clan joined in.
It's Kourtney's 40th birthday on April 18, and the family began early with their messages of love for this "kind soul."
Caitlyn took to Instagram and posted an image of her and Kourtney along with praise for the "amazing" young reality television star and mother as a caption.
Kourtney got nostalgic as she posted a few throwback pictures of her second birthday alongside the popular Sesame Street character, Big Bird, who has "come a long way." The eight-foot-tall yellow anthropomorphic canary sure has, as the protagonist entertained fans since 1969.
Mom Kris also had nothing but the highest praise for her daughter and expressed how "blessed" she felt in having a daughter like Kourtney who will "always be her baby."
Alongside the post, Kris included a sweet picture of the two of them, captured in the middle of a happy moment.
Sister Kim also had a touch of nostalgia as she looked back at their years together. "I honestly can't believe the life we have lived!" Kim wrote alongside a slideshow of pictures of her and Kourtney with their late father, Robert, and other sibling photos from when they were children.
The youngest of the Kardashian sisters, 34-year-old Khloe, shared a lengthy post to her sister for her birthday. "You and I have an incredibly rare bond that no matter what, it can never be broken," Khloe shared. "You're my best friend, one of the rare few I can count on most in my life. I'm so thankful for that."
As part of the birthday wishes, Khloe posted a series of snapshots that depicted numerous fun times they shared and probably can't wait to make a few more during her milestone birthday celebrations.
The Kardashians have come a long way since they first started with their reality TV show, which became a massive success.
During a panel discussion on WEtv's "Real Love: Relationship Reality TV's Past, Present & Future" in December 2018, which Caitlyn Jenner participated in, she attributed the show's success in part to the production team.
When the reality show started, they had only one camera to shoot with but got another one at a later stage to make the camera work easier. "Your production crew, your producers, to be able to find that storyline in all of this and be able to seamlessly put it together," Caitlyn added. "A lot of shows don't make it because they're not produced well."
The Kardashians don't do anything halfway and put their hearts and souls into the things they set out to do. Kourtney recently launched her new website, Pooch, and shared a racy photo on Instagram to promote the new e-commerce platform.
Please fill in your e-mail so we can share with you our top stories!