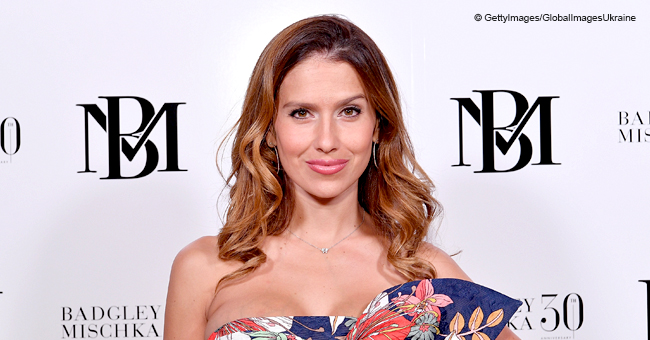 Hilaria Baldwin Explains What It's like to Be a Stepmom to Alec's Daughter
Hilaria Baldwin shared the "delicate matter" of being a stepmother to Alec's daughter, Ireland Baldwin in a candid post.
Alec Baldwin and Hilaria got married in 2012 when Ireland had already entered her teen years. Her mother, Kim Basinger, and father split up 10 years prior and became a big sister to Hilaria and Alec's four children, 11-month-old Romeo, two-year-old Leonardo, three-year-old Rafael, and five-year-old Carmen.
When Hilaria and Alec got together it was important to her that Ireland accepted her. "When I met Ireland, I said to Alec: if she is not ok with our relationship, I cannot go further. Family is first and she needed to be ok with me," Hilaria wrote.
Because there are so many horror stories around step parents, Hilaria wanted to make sure she "did right" by Alec's family when they got married.
Irrespective of Ireland not being her biological child, Hilaria loves her just as much as she does her other children and takes care in not overstepping her bounds.
She attributes their good relationship to being supportive of Ireland, accepting her for who she is while not trying to step in as her mother. "Having a stepchild is a delicate matter. Especially one who is grown. I think my relationship with her has been so successful because I never tried to step in as her mommy," Hilaria added.
Having only the highest of respect for Kim as a mother, Hilaria put her as the "number one" person she would want to be her children's stepmother, had roles been reversed.
Ireland was the one who gave her father away at Hilaria and Alec's wedding and since became "the best big sister" to Hilaria's biological children.
While some might have wondered why Hilaria hardly mentions Ireland when she speaks of her children, she found it important to clear up the reason behind it as she wrote:
"So yes, sometimes my language about my biological children does not include her. Because I did not birth her and I never want to disrespect the fact that she has a wonderful mother. But this will never take away from how much I love her, need her in my life, and think that she is one of the best things that has ever happened to me."
As an afterthought, Hilaria added that using the word "step" so often during the post made her understand where the term "stepparent" comes from.
However, Ireland soon replied to Hilaria's post as she wrote, "I prayed for two lesbian moms from the womb but having two moms this way will do. ♥️"
Being a parent comes with challenges, and a big one for Hilaria is keeping everything clean and organized with four young children running around the house.
Having taken some precautions like covering sofas with ultra washable fabrics, have taken some of the stress out of things. Because as we all know, they will draw, climb, scratch, paint, mess and a whole lot of other things during their daily activities.
While Hilaria is also a big believer in "not stressing the kids out" she lets them be children while they also have a "designated playroom" which helps with keeping the rest of the house tidy.
As many fans are aware, Hilaria recently suffered a miscarriage and bravely shared her story as it developed in the hopes of addressing the stigma attached to miscarriage.
She chose to stay positive during the terrible experience and recently shared the light exercises she did to combat her stiffening muscles while "being super gentle" with her body as it heals.
Please fill in your e-mail so we can share with you our top stories!