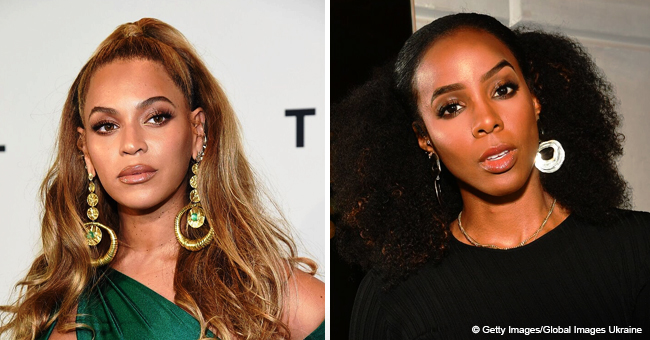 The Reason Why Beyoncé and Kelly Rowland's Dream to Enter an HBCU Has Been Deferred
Beyoncé's new Netflix documentary, "Homecoming," not only revisits the making of her groundbreaking Coachella performance, but it's also an ode to the HBCU culture. Both Knowles and former Destiny's Child member, Kelly Rowland, revealed their frustrated dream of attending an HBCU.
In the two-hour long documentary, Beyoncé revealed that instead of putting on her flower crown, "it was more important that I brought our culture to Coachella."
The culture she refers to, is African American culture, specifically the experience that has been preserved in the Historically Black Colleges and Universities.
Although Knowles never had the chance to attend college, she revealed she always dreamed of going to Texas Southern University, where her father, Matthew Knowles, is a visiting professor.
However, her rise to fame with Destiny's Child got in the way, as she gave music priority over her education.
Through the documentary, Beyoncé wanted to bring light to a college experience that is different from the always-praised Ivy league schools. One that, although she never got to experience, she thought it deserved praise for elevating and safeguarding traditions in the black community.
She had a black college band — or a "black orchestra," as she calls it— playing some of her most successful hits. And on top of that, she had a group of dancers, mostly of black women, embracing their beauty on a stage that welcomed its first ever Black female singer as a headlining act in 2018, 19 years after its creation.
"Black women often feel underestimated. I wanted us to be proud of not only the show but the process," Beyoncé says in "Homecoming." "I wanted everyone to feel thankful for their curves, their sass, their honesty — thankful for their freedom."
As part of the show, Kelly Rowland and Michelle Williams joined Beyoncé on stage to perform two of their hit songs, "Lose My Breath," and "Say My Name." The three women stood proud as fierce representatives of black beauty.
Rowland, who is also Knowles' childhood best friend, also reflected on her failed dreams of attending an HBCU in an Instagram post she wrote one day after the release of the documentary.
"I never went to college, because I was touring. Had I gone, it would have MOST DEFINITELY BEEN AN HBCU!," she started.
She also took the chance to encourage high schoolers that have the opportunity of choosing a college, to go for an HBCU. And added:
"Everyone I know who has [attended], BRAGS about the experience and I soak up every story and pretend I was there. I didn't have to pretend in rehearsals. I had a glimpse of the feeling."
Rowland ended her message with a thank you note to Beyoncé: "Thank you, sis, for an experience I WILL NEVER FORGET! I love you, genius!"
Beyoncé and Kelly might never live the real experience of being an HBCU student, but they're helping to preserve the culture by being unapologetic about their pride as black women while encouraging the new generations to keep the traditions alive.
Please fill in your e-mail so we can share with you our top stories!