Joanna Gaines' Son Crew Plays With Carrots in Their New Easter Photos
"Fixer Upper" star Joanna Gaines posted a cute snap of baby Crew playing with carrots in his first Easter.
Joanna and Chip Gaines' 10-month-old son is celebrating his first Easter like a genuine bunny. "I was either going to stick him in a patch of bluebonnets or carrots," Joanna shared on her Instagram story.
"I think what's so crazy about kids is by the time they hit the ground."
In the photo, baby Crew can be seen looking confounded to be surrounded by carrots. However, his confusion soon transformed into a delightful grin, as shown in another image shared by Joanna.
"Carrots for the win!" the television personality captioned the post.
The "Fixer Upper" couple welcomed their youngest child in June 2018. They are also parents to sons Duke, 10, and Drake, 14, and daughters Emmie Kay, 9, and Ella Rose, 12.
In an interview with PEOPLE a month ago, Joanna opened up about the happiness of Crew joining their family.
"A year ago, he wasn't in our lives. Now you're like, 'How?' " she said.
"I think what's so crazy about kids is by the time they hit the ground … it's almost like we always knew he was coming, and this was his time."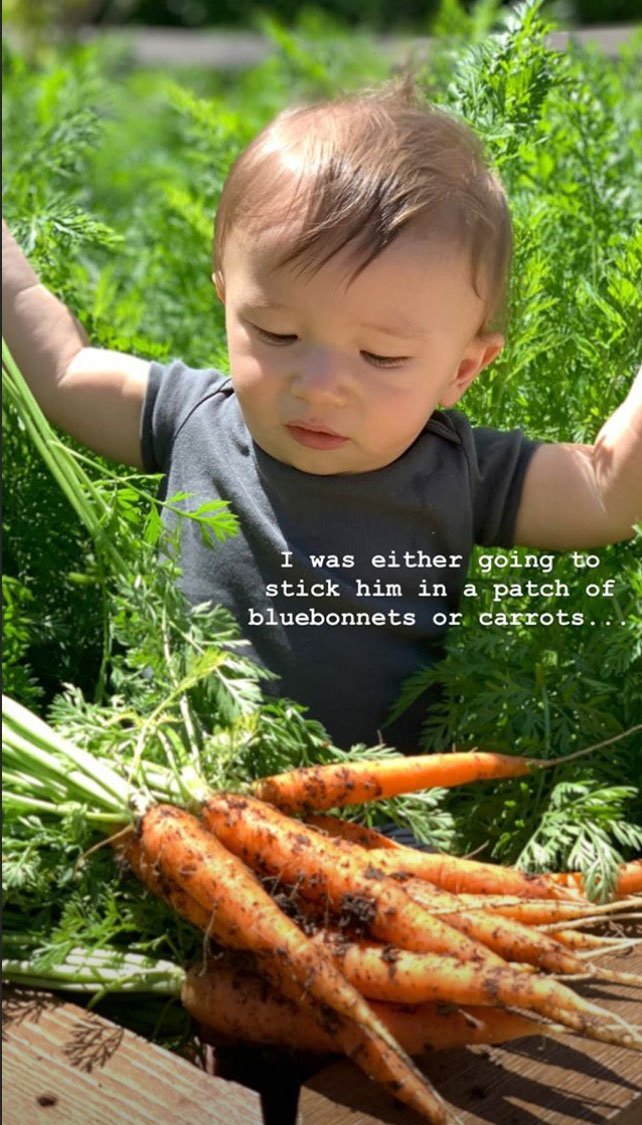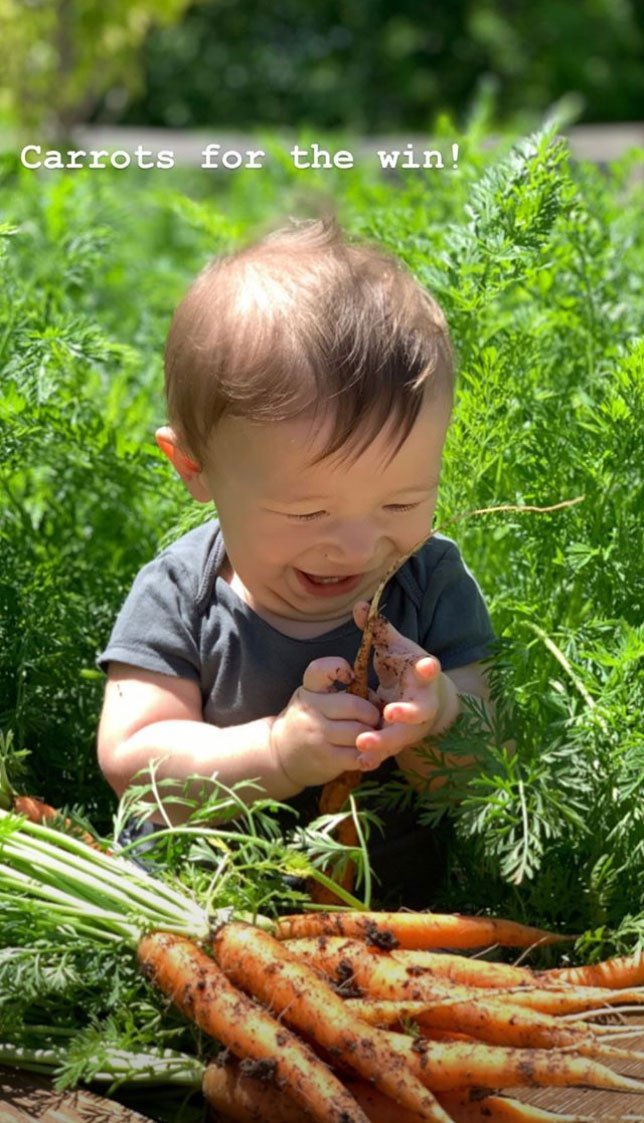 Earlier this year, Joanna also took to Instagram to share a photo of Crew that had fans swooning.
In the photo, the baby can be seen being as adorable as ever while on a shopping trip in New York City. The picture also shows Chip and three other men loving on baby Crew.
The candid shot inspired many fans to comment on the post. "You can see the love in this picture. Hope you got some extra time girls," one fan wrote. Another one commented, "This is the cutest distraction I have seen for guys! Go, Joanna, it is working very well."
The photo comes a couple of days after Joanna announced her upcoming children's book titled "We Are the Gardeners."