Emily Trebek Was Close to Her Father – Facts about Late 'Jeopardy!' Host Alex Trebek's Daughter
Alex Trebek of "Jeopardy!" fame was a well-loved TV icon worldwide. At home, he was a loving husband and a doting father to three children, one of whom is Emily.
Alex Trebek passed away in November 2020 after a battle with pancreatic cancer. He announced his diagnosis in March 2019 and continued to work on the show despite being ill.
Unfortunately, he succumbed to the illness over a year later, and was surrounded by family and friends during his passing. He is survived by his wife, Jean Currivan Trebek, their two children, Matthew and Emily, and his adopted daughter from his previous marriage, Nicky. 
ALEX TREBEK'S CHILDREN
Although his now-adult children chose to have completely different careers from their father, they remained close through the years. In fact, his daughter Emily would often speak out about the relationship she shared with her father. 
His daughter Emily Trebek works in the real estate industry. When she was a little girl, Emily appeared on one of her father's shows briefly but ultimately chose not to follow in his footsteps. 
A CLOSE RELATIONSHIP
The young beauty possessed a strong father-daughter bond with her dad, once mentioning that she looked up to him while growing up. She added that he was the one who helped her as a little girl to adeptly pursue her chosen career.
Since his passing, his children have remained hard at work to continue to honor him.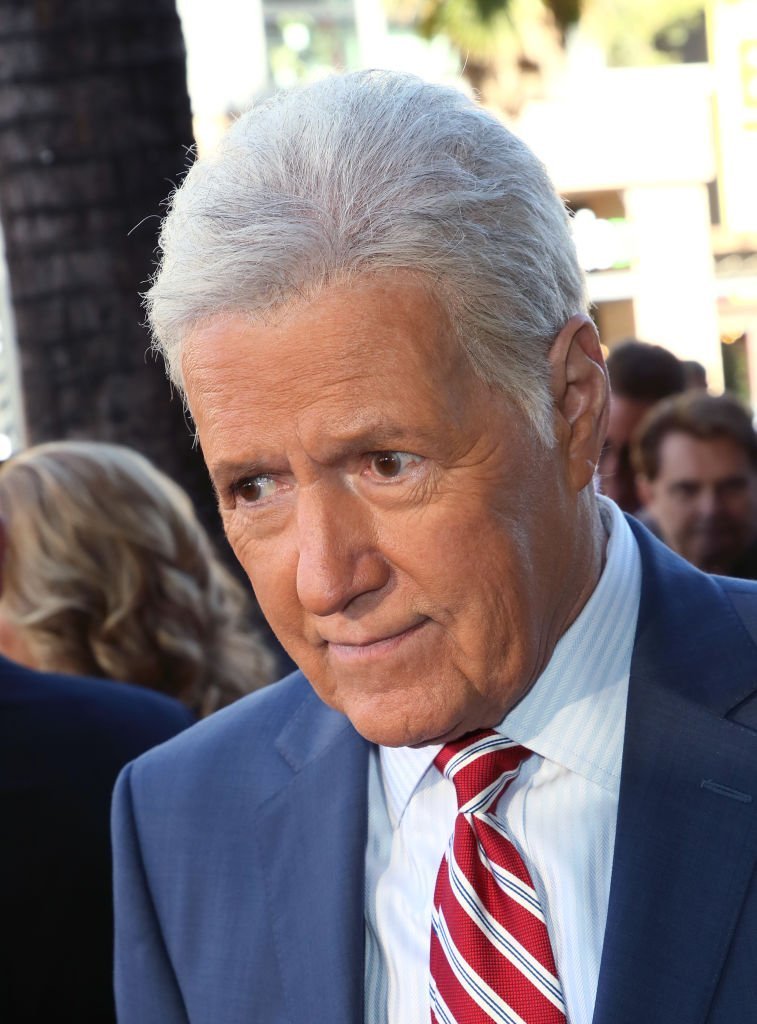 EMILY'S THOUGHTS ON HER FATHER
During Father's Day 2016, Emily took to social media to share nostalgic father-daughter moments while celebrating her dad. One look at her write-up, and it is glaring that Emily is daddy's girl. She wrote:
"When I was little, going to work with my dad was one of my favorite things to do. In our downtime on set, I loved to color and would often draw him several pictures..."
ALEX TREBEK'S FAMILY LIFE
Aside from Emily, Alex and Jean share a son named Matthew. He currently runs a successful business in Manhattan but has made several efforts to speak to the media since his father's passing. 
Alex is also a father to Nicky, his daughter from his marriage to first wife Elaine Trebek Kares from 1974 to 1981. The TV host adopted Nicky before marrying his second wife Jean in 1990. 
HIS CHILDREN HONORING HIS LEGACY
Since his passing, his children have remained hard at work to continue to honor him and his legacy in their own little ways. They hope to make their father proud of their efforts despite him not being on earth with them any longer. 
His daughter Nicky recently raised awareness and money for pancreatic cancer patients, while son Matthew donated his father's "Jeopardy!" wardrobe to a nonprofit that helps men coming back from homelessness, incarceration, and addiction to rebuild their lives and find employment. 
REMEMBERING ALEX TREBEK
Before Alex Trebek became a famous face, he worked on countless game shows and television shows which garnered him more than enough experience as a showman.
Trebek's interest in television began in his early 20's when he landed a job to host a musical show "Music Hop" in 1963. Following this, he went on to work on a quiz show titled "Reach for the Top" in 1966. 
HIS TV APPEARANCES
Trebek's rise to fame consists of dozens of game shows and talk shows including "Strategy (1969) and "The Wizard of Odds," an NBC game show which aired in 1973. He also appeared on "The $128,000 Question," "High Rollers," and  "Battlestars."
His job as a host on "Jeopardy!" began in 1984, and he worked on the show for over three decades. His last episode aired on January 8, 2021, where fans bid him goodbye one last time.
Alex Trebek has definitely left a mark in all those he's encountered throughout his 80 years of life. Now, his children are making sure to continue his legacy so that even though he is not here any longer, his presence remains felt.