Facts about Alex Trebek's Beautiful Grown-Up Daughter
Popular TV host, Alex Trebek's little girl is all grown up and is an absolutely stunning beauty.
Alex Trebek is a household name, popular for his remarkable performance as a game show host for "Jeopardy!". The veteran is a showbiz guru. However, unlike the celebrity, his children chose careers completely different from show business.
His daughter Emily Trebek is a gorgeous real estate agent. While she was a little girl, Emily appeared on one of her father's shows but only briefly. 
The young beauty possesses a strong father-daughter bond with her dad as she once mentioned that she looked up to him while growing up and he was even the one who helped her as a little girl to adeptly pursue her chosen career.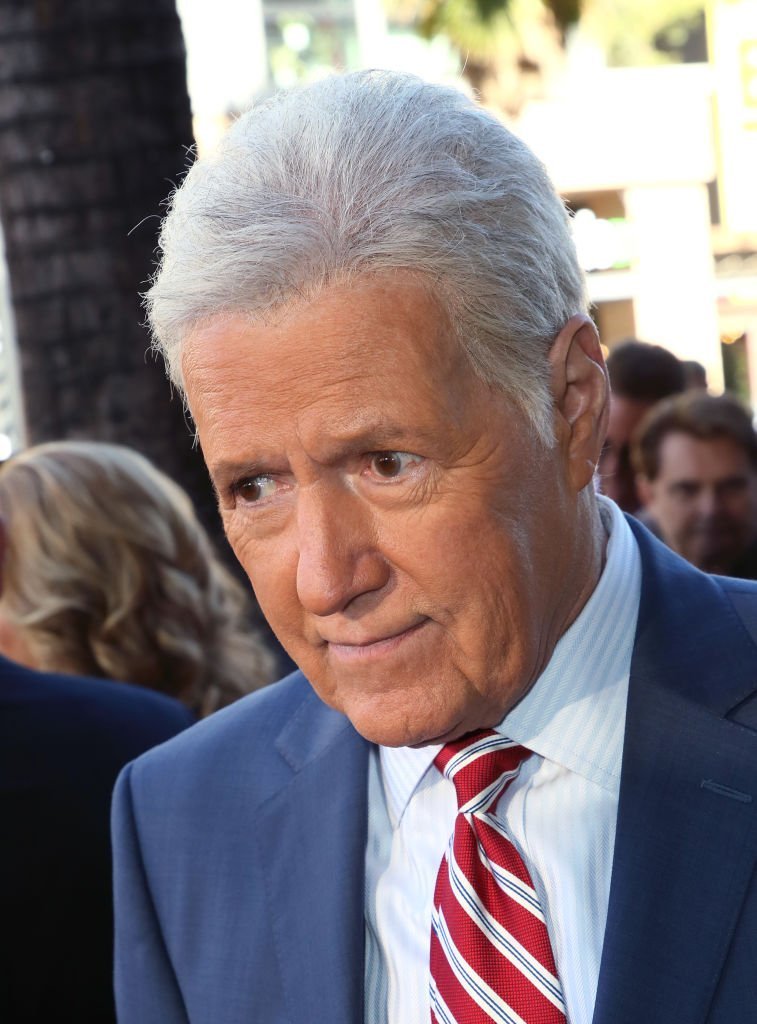 Emily's thoughts on her father
During 2016's celebration of father's day, Emily took to social media as she shared nostalgic father-daughter moments while celebrating her dad. One look at her write up, and it is glaring that Emily is daddy's girl. She wrote,
"When I was little, going to work with my dad was one of my favorite things to do. In our downtime on set, I loved to color and would often draw him several pictures and hang them all over his office as decoration."
Emily went on to describe how much of a stand-up dad Alex Trebek is as she wrote that she drew him a "World's greatest dad" sign which still hangs on Alex's office door to date. Emily concluded:
"He is the most caring and supportive father and truly is the world's greatest dad."
Emily Trebek was born in 1993 to Alex Trebek and Jean Currivan Trebek, a real estate project manager. She has a brother, Matthew Trebek who owns a successful business in Manhattan.
Alex Trebek's career
Before Alex Trebek became a famous face, he worked on countless game shows and television shows which garnered him more than enough experience as a showman.
Trebek's interest in television began in his early 20's when he landed a job to host a musical show "Music Hop" in 1963. Following this, the tv personality, in 1966 went to work on a quiz show titled "Reach for the Top." 
Happy Birthday (a day late!) to our good friend, #DaytimeEmmys winner Alex Trebek - @Jeopardy pic.twitter.com/KwXlWfVOvv

— Daytime Emmys (@DaytimeEmmys) July 23, 2018
Trebek's rise to fame consists of dozens of game shows and talk shows including "Strategy (1969), "The Wizard of Odds," an NBC game show which aired in 1973. He also appeared on "The $128,000 Question," "High Rollers," and  "Battlestars" battle stars among a host of others.
His job as a host on the "Jeopardy!" show began in 1984, and he has worked on the show for 34 years and counting. Alex Trebek is a five-time winner of the Emmy awards for the category of "Outstanding Game Show Host." He also owns a star on the Canadian "Walk of Fame" and another on the "Hollywood Walk of Fame."