Kardashian Sisters Celebrate Easter Together Braless in Matching Cream Silk Dresses
No one does it like the Kardashians! The "Keeping Up With The Kardashian" goddesses went braless in matching cream-colored outfits for Easter.
Kim, Khloe, Kourtney, Kendall, and Kylie looked stunning as they celebrated Easter in high spirits. They were welcomed by Kris Jenner at her Palm Springs house over the weekend.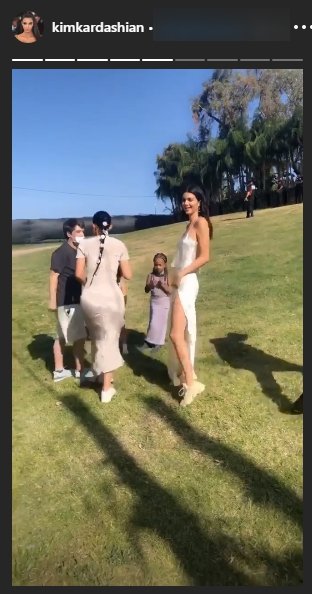 The family then headed to Kanye West's highly-anticipated Coachella Sunday Service.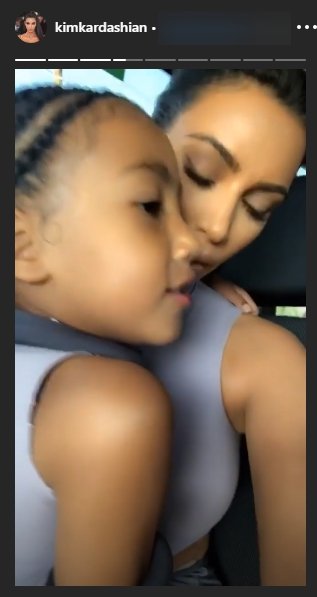 Since the beginning of the year, Kanye has been doing the service on a weekly basis. The event is open to his A-list friends like Katy Perry and Orlando Bloom.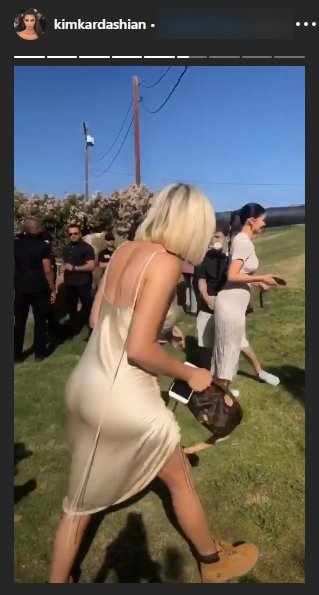 In an interview, Kim Kardashian revealed that the service is like a "healing experience" for her husband.
"It's honestly more like a healing experience for my husband. It's just music; there's no sermon. It's definitely something he believes in — Jesus — and there's a Christian vibe. But there's no preaching. It's just a very spiritual Christian experience."
Kourtney took to Instagram to share a picture of her family's stuffed Easter baskets full of goodies. 
"The Easter bunny came!" she captioned the post.
Meanwhile, Khloe shared a cute video of her daughter True babbling as she sat in front of her Easter Baskets. She is growing up so fast! 
"Happy Easter, Passover, whatever we all celebrate," Khloé said as she hugged sister Kourtney Kardashian and nephew Mason Disick.
The reality star is in the process of healing after splitting from boyfriend Tristan Thompson after he was caught cheating on her with Kylie's best friend Jordyn Woods. 
Jordyn has been cut off from the Kardashian family since the news broke out. Her BFF Kylie has severed ties with her as well. 
Seems like the Kardashians will not be forgiving Jordyn anytime soon. Khloe recently removed Jordyns' mentions from her denim brand's website. She was featured on the site as a member of Khloe's #GoodSquad for "Good American".