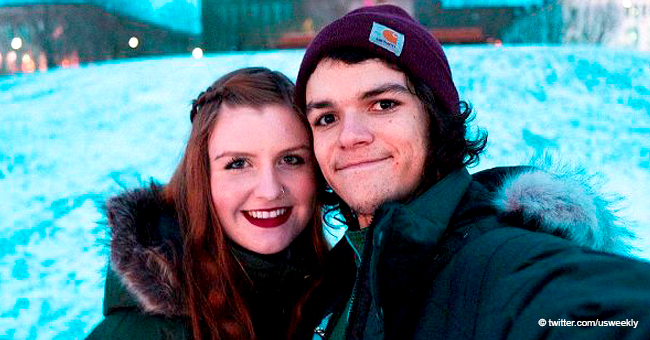 Jacob Roloff and Isabel Rock Reportedly Disappointed Fans Who Wanted to Watch Their Wedding
The "Little People, Big World" star, Isabel Rock, took to social media to signal that she and her future-husband, Jacob Roloff, opted out of having a televised wedding.
According to In Touch Weekly, Rock shared on her Instagram page on April 14 that she and Roloff will not marry in front of the cameras. Her post has since been deleted.
The source reported that the 23-year-old reality star posted a video to talk about her wedding with Roloff. A fan then questioned her in the comments section if their wedding would be televised.
The fan added, "I hope so because I've loved watching all those boys and Molly grow up over the years! I think it would be amazing. Congratulations to you and Jacob!"
In reply, Rock clearly stated that she had no plans of holding the wedding in front of the cameras and reminded that it was not the first time that such a decision was being taken on the show.
"Thanks! Molly's was not televised and either [sic] will ours be! Sorry," Rock replied to the comment.
Later, another fan also stepped in to defend Rock's decision and urged her to not be discouraged by people insisting her to televise her wedding.
However, Rock seemed undeterred by the questions. She replied coolly that she did not mind the questions.
Earlier on September 8, 2018, Rock declared through an Instagram post that her wedding with Roloff was set to take place exactly a year later.
"Focusing on the present moment and recognizing that being engaged only exists for a short time, and soon enough—ONE YEAR FROM TODAY—we will finally be married and it will be the best day of our lives," she wrote at the time.
Fans have remained excited about their big day ever since Rock's announcement. The recent statement from her regarding not televising her wedding will understandably disappoint several of her fans.
Only a month after the announcement of her wedding, Rock also got into a serious car crash which wrecked her vehicle and left her with injuries.
It was reported that the accident was caused by the recklessness of another driver who changed lane without a warning and plowed into Rock's car.
Please fill in your e-mail so we can share with you our top stories!