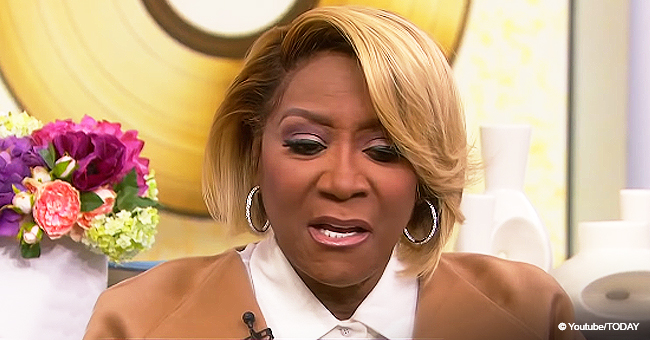 Patti LaBelle Lost 2 Sisters to Cancer and She Cherishes Their Memories in a Special Way

Patti LaBelle opened up her tragic losses to cancer, and the valuable lessons the dread disease taught her.
Unfortunately, there are few families that haven't had to face a loved one's dreaded diagnosis of cancer.
Like so many American, Soul Diva Patti LaBelle has had to deal with the heartbreaking loss cancer brings - not once, but thrice.
"Live for your life for today. Love the ones you love but let them know you love them. Do it now. Do everything now when it comes to your family."
DEADLY CANCER DEVASTATED PATTI LABELLE'S FAMILY
LaBelle, 74, was in her thirties when her oldest sister died of lung cancer. Two years later, LaBelle lost another sister, this time to colon cancer.
In 1989, LaBelle suffered another devastating blow. Her youngest sister also succumbed to lung cancer.
HEARTBREAKING REGRET HAUNTS PATTI LABELLE
It is her younger sister's death that filled LaBelle with the most regret. She recalls that she had just returned from a tour when her terminally ill sister asked her for an egg sandwich.
"I told her that I'd make it tomorrow. The next day, I told my aunt to tell her that I'm on my way. And my aunt said, 'Don't rush, your sister just passed,'" she revealed.
FIGHTING LUNG CANCER WITH A SONG
Determined to save other families from going through the same agony, LaBelle collaborated with the American Lung Association's LUNG FORCE campaign to raise awareness within the African American community.
"I feel blessed to share my voice in the fight against lung cancer for those who are no longer with us. Two of my sisters, Vivian and Jackie, lost their lives to the disease in their early 40's as did my first choir instructor, who helped shape who I am as a performer," she said.
LUNG CANCER RAVAGES THE AFRICAN AMERICAN COMMUNITY
LaBelle revealed that she was shocked to learn that lung cancer is predominant in the African American community, more than any other population group in the U.S.
As with any cancer, early diagnosis is the key to successful treatment and improves the survival rate.
Patti LaBelle's aim is to raise awareness about the disease and encourage African American men and women to be vigilant of their health.
This deadly cancer is the most difficult to detect in the early stages and is often mistaken for a run-of-the-mill respiratory infection.
LUNG CANCER IN AMERICA
Lung cancer can affect anyone, not just smokers, revealed the Centers for Disease Control.
This deadly cancer is the most difficult to detect in the early stages and is often mistaken for a run-of-the-mill respiratory infection.
According to statistics, 218,527 people in the United States received a lung cancer diagnosis in 2015, and an estimated that 72,000 American women lost their lives to lung cancer in 2016.
This means that lung cancer is responsible for 25% of all deaths in female cancer patients - frightening numbers that indicate that a woman loses her battle with lung cancer in the US every eight minutes
Please fill in your e-mail so we can share with you our top stories!