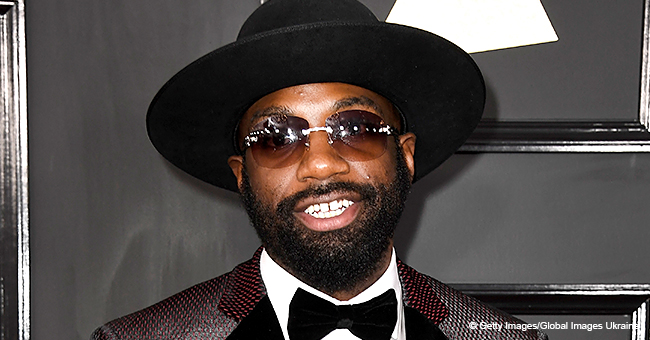 Beyoncé's Producer Vincent Berry II Was Homeless before Writing Hit for the Star's 'Lemonade' Album

Songwriter Vincent Berry II who has written numerous hits for Pop Diva Beyoncé was homeless just a year before his meteoric rise to fame.
Vincent Berry's life seems like a dream come true. The 33-year-old songwriter has penned numerous hits and works with the likes of Beyoncé Knowles and Jay-Z who vie to record his songs.
But not long ago, Berry was living on the streets, and struggling to break into the music industry.
HOMELESS IN LOS ANGELES
Berry has revealed that he spent three long years living in the streets of L.A. waiting for his break to happen.
According to Berry, he would sleep in cars and garages, even as he kept writing his music and playing it for anyone who would listen.
A PREACHER'S SON WRITING FOR BEYONCÉ
Berry was born in Detroit Michigan, the son of a preacher. Young Berry discovered his love of music singing in the choir and began writing songs.
He was determined to become a songwriter, and he moved to LA to try and break into the industry.
Berry has become one of the industry's most sought-after writers and producers
PLAYING A SONG FOR THE RIGHT PEOPLE
Berry played a song he had written for a friend, who then took a recording to Teresa LaBarbera Whites. The woman was moved to tears and shared it with the Pop Diva. The song was "Sandcastles," and it would go on to be a huge hit for Beyoncé.
VINCENT BERRY REFUSED PUBLISHING AGREEMENT
Even though Berry was homeless at the time "Sandcastles" was included in Beyoncé's album "Lemonade," he refused to sign a publishing agreement in exchange for an immediate pay-off, and decide to keep ownership of the track.
"I wanted to own it and that's a harder road. That meant being homeless and sleeping in cars and garages and studios and that's what I was willing to do," he explained.
A SONG ABOUT HEARTBREAK MADE VINCENT BERRY II FAMOUS
The song that took Vincent Berry II out of the streets and into the studios with some of the industry's biggest stars was inspired by a personal experience.
Berry wrote "Sandcastles" about a terrible breakup with his ex-girlfriend as a way to get closure and start to heal from one of the most painful experiences in his life.
It looks like Berry's broken heart was well worth it, seeing as it opened the door to the career he's been dreaming of.
Since "Sandcastles" Berry has become one of the industry's most sought-after writers and producers, working with the likes of Alicia Keys, Big Sean, and BJ The Chicago Kid.
Please fill in your e-mail so we can share with you our top stories!