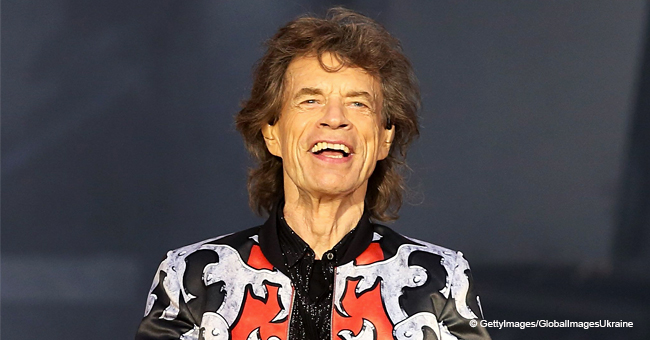 Mick Jagger Attends Young Girlfriend's Ballet for His First Outing since Heart Surgery

The iconic rockstar made his first-ever appearance since his heart surgery, some few months ago, at his much younger girlfriend's ballet performance.
The Youth America Grand Prix's 20th-anniversary gala held on Thursday evening and was a particularly special one as it combined ballet and rock music. It was one Mick Jagger wouldn't want to miss for he had co-directed the performance alongside his young girlfriend, Melanie Hamrick.
Although marked successful, the "She's The Boss" singer has remained out of the public eye ever since the procedure. It makes his newest appearance indeed exciting for his fans. According to reports, however, Jagger wanted to attend the show incognito.
In a bid to achieve this near impossible feat, sources disclosed that the legendary entertainer secretly passed through a side entrance. He reportedly explained his reasons to the organizers saying:
"When I go to a fund-raiser, it's like Santa Claus at Macy's: Everyone wants to sit on my lap and have a photo taken."
It makes his first outing since news of his health failure hit the internet. The announcement took fans by shock as it made Jagger unfit to go on tours as planned.
PAGE SIX reports that because of it, his famous rock band "The Stones" chose to delay their US "No Filter" tour in late March after medical reports deemed the award-winning singer too ill to travel. A few days after the public announcement, he had a heart surgery done to correct aortic stenosis in New York.
The informant also went on to disclose that Jagger says he's "well and hale" enough to attend the high-class event. He was most excited for the gala which held at the David H. Koch Theater at Lincoln Centre as he had personally arranged the scores.
The singer was backstage during the show to support Hamrick, who had joined Jagger to curate music. It made it no surprise that "congratulating the performers immediately after" was one other important reason he had had to be present at the event.
Hamrick, on his current state of health, said:
"He is doing wonderful; I am just happy he saw it. … It was special to me. Hopefully, it was special for him."
The pair have shown strong affection for each other despite the many hurdles that keep coming their way. Hamrick and Jagger, with almost no concern for their huge 48-year age difference, started going out in 2014. It came just a few months after his ex-girlfriend's suicide as the young ballerina had reached out to comfort Jagger at the time.
Please fill in your e-mail so we can share with you our top stories!