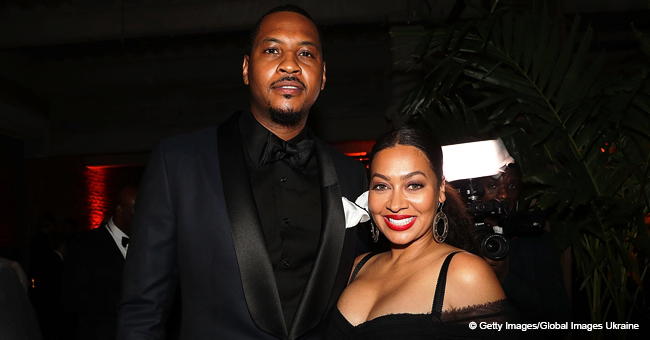 La La Anthony Speaks on Baby No. 2 with Carmelo Anthony
LaLa Anthony and her husband Carmelo Anthony have made up their mind about having another child. They already have one so far, but will they be considering another?
The "Love Playbook" author spoke to US Weekly and seemed confident pretty about whether or not she would be expanding her family anytime soon. Her and Carmelo seem to be on firm ground after their reconciliation in December 2018.
The couple shares a 12-year-old son named Kiyan, who is like a "best friend" to LaLa. He even gives her advice on her outfits. LaLa opened up at the American Apparel & Footwear Association's American Image Awards last week.
She said:
"My son has fulfilled me in every single possible way, so I think I'm done, yes. Motherhood changed my life. My son is my best friend. I live for my son."
As for the fashion advice, LaLa revealed:
"I actually put a dress on before this one and he was like, 'Ma, don't wear that.' I was like 'What?' He was like, 'That's not a good dress.' "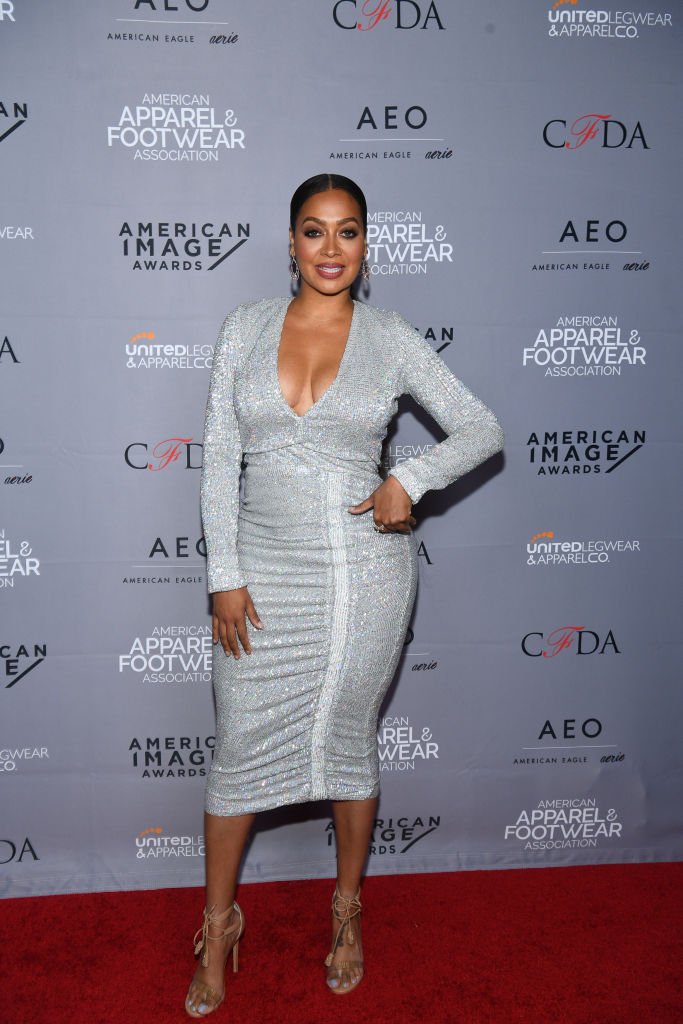 LaLa Anthony attends the AAFA American Image Awards 2019 at The Plaza, NYC on April 15 | Photo: Getty Images
The businesswoman was appreciative towards her basketball player husband for helping her bring Kiyan into the world.
She explained:
"We have a beautiful child together, which is the best gift I could've ever gotten from him. We're good."
Young Kiyan is also making his father proud as he's gone into competitive basketball himself, following in the NBA player's footsteps. Last week, a clip showed Carmelo cheering on his son during a game.
Carmelo himself has not been on the big court for a while now. Instead, he has been spending time with his family. However, he is in the process of landing a team.
In the meantime, his wife and son are expected to enjoy Mother's Day in peace. LaLa said she likes "doing nothing" with Kiyan "— watching movies, sitting on the couch, sometimes going to eat."
When one considers all the running up and down kids force parents to do, "sometimes doing nothing is like the best," she said. She didn't clarify if Carmelo would be able to join them.
After a seven-year run, the couple separated in 2017 but were spotted together in August 2018 as Carmelo took on philanthropic work in Africa. The 10-time NBA All-Star once said that for those privileged, it's important for them "to make a difference in the world."
Subsequently, Carmelo joined fellow players to kick of the "More Than a Game" youth leadership programmed in Johannesburg in August. LaLa was part of the occasion and shared a picture of her with some of the kids to her.
The program, which works in partnership with the Nelson Mandela Foundation, is intended to bring young South Africans and Americans together in a cultural exchange that promotes leadership and social activism.
Please fill in your e-mail so we can share with you our top stories!