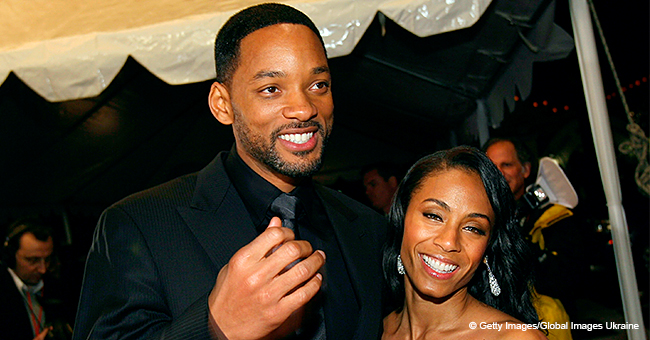 Will & Jada Pinkett-Smith: Why Their Relationship Has Lasted This Long

Married for over two decades, Will Smith and Jada Pinkett-Smith deserve all the accolades they get in an industry where marriages dissolve every day, but the power couple has not always had it rosy, and there's a reason they are still together today.
Will and Jada are often considered as "couple goals," and it's not surprising. Both work in Hollywood, so it's almost as though their union had twice the average likelihood of hitting the rocks. Two kids and 21 years later, however, they are still going strong.
The Smiths first met in 1994 when Jada auditioned for the role of Will's character's girlfriend on "The Fresh Prince of Bel-Air." Jada would not get the part because she was considered too short, but she and Will began a real-life friendship.
The "Bad Boys" star has revealed that, at the time, he knew Jada was the one for him, but he was still married to his now ex-wife, Sheree Zampino Fletcher.
HE KNEW RIGHT FROM THE START
Last year, while appearing on Jada's Facebook Watch series "Red Table Talk," Will recalled the moment he knew he was with the wrong person and how devastated he felt:
"I had a realization I wasn't with the person I was supposed to be with. I was sitting in a stall and I was crying and laughing uncontrollably, and I knew [Jada] was the woman I was supposed to be with, but I was never getting divorced...I went back out, sat down with Sheree and started going back on with my life."
STARTING THEIR FAMILY
Will and Sheree, who share a son named Trey, would eventually get divorced in 1995, the same year the actor started dating Jada. The "Set It Off" actress had admitted that Will and Sheree had not wrapped up their divorce when she started dating him.
Two years later, in December of 1997, Will and Jada tied the knot in a private ceremony while she was three months pregnant with their first child. They welcomed their son, Jaden, on July 8, 1998, and their daughter, Willow, would follow on October 31, 2000.
FIGHTING RUMORS
Will and Jada have been plagued with several divorce and infidelity rumors over the years, but both continue to express their devotion towards each other.
Will was very clear in 2006 when he insisted that divorce was never an option in their marriage.
"With Jada, I stood up in front of God and said, 'Til death do us part,'" he explained. "So there are two possible outcomes. One, we are going to be together till death, or two, I am dead."
THEIR NEW RELATIONSHIP
Still, the Hollywood power couple has faced a few more split rumors since then.
In 2018, Will restated his position on divorce with Jada and his confession is enough to make anyone know the lovebirds are in this for the long haul.
"We don't even say we're married anymore. We refer to ourselves as 'life partners,' where you get into that space where you realize you are literally with somebody for the rest of your life. There's no deal breakers. There's nothing she could do—ever—nothing that would break our relationship. She has my support til death."
Jada echoed her husband's words earlier this year on "Red Table Talk" where she recalled the efforts it took to make their marriage work and get to where they are today.
"Will has loved me through the worst of myself," she said. "And I have done the same. When somebody can love you in that way, it makes your faith in the world come together."
Please fill in your e-mail so we can share with you our top stories!