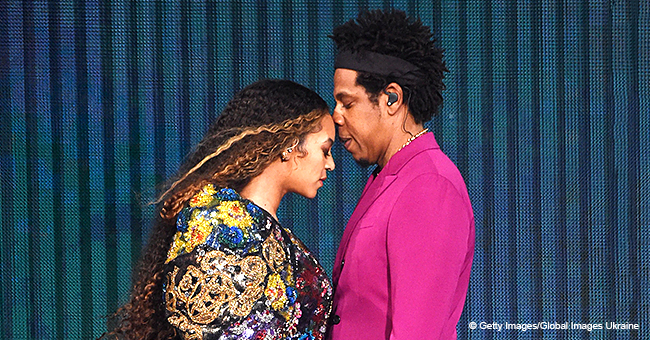 11 Years of Incredible Love: Beyoncé & Jay-Z's Most Remarkable and Sweetest Moments
Jay-Z and Beyoncé are one of the most iconic couples in the entertainment industry. Their relationship is both public and extremely private, as they are careful with what they share, but in 11 years of marital bliss, they have also faced some rough times.
It's been a decade and a bit more since the Carters tied the knot. Now, they have three kids, a joint album, and a net worth of millions when their careers are combined.
The pair first met around 1999, when Beyoncé was still part of Destiny's Child and not even in her 20s. However, it wasn't love at first sight for the smitten couple.
According to Beyoncé, they were friends for a year and a half. They were only texting or talking on the phone. They built their romantic relationship from a friendship, and for the starlet, that was a necessary foundation to have with her man.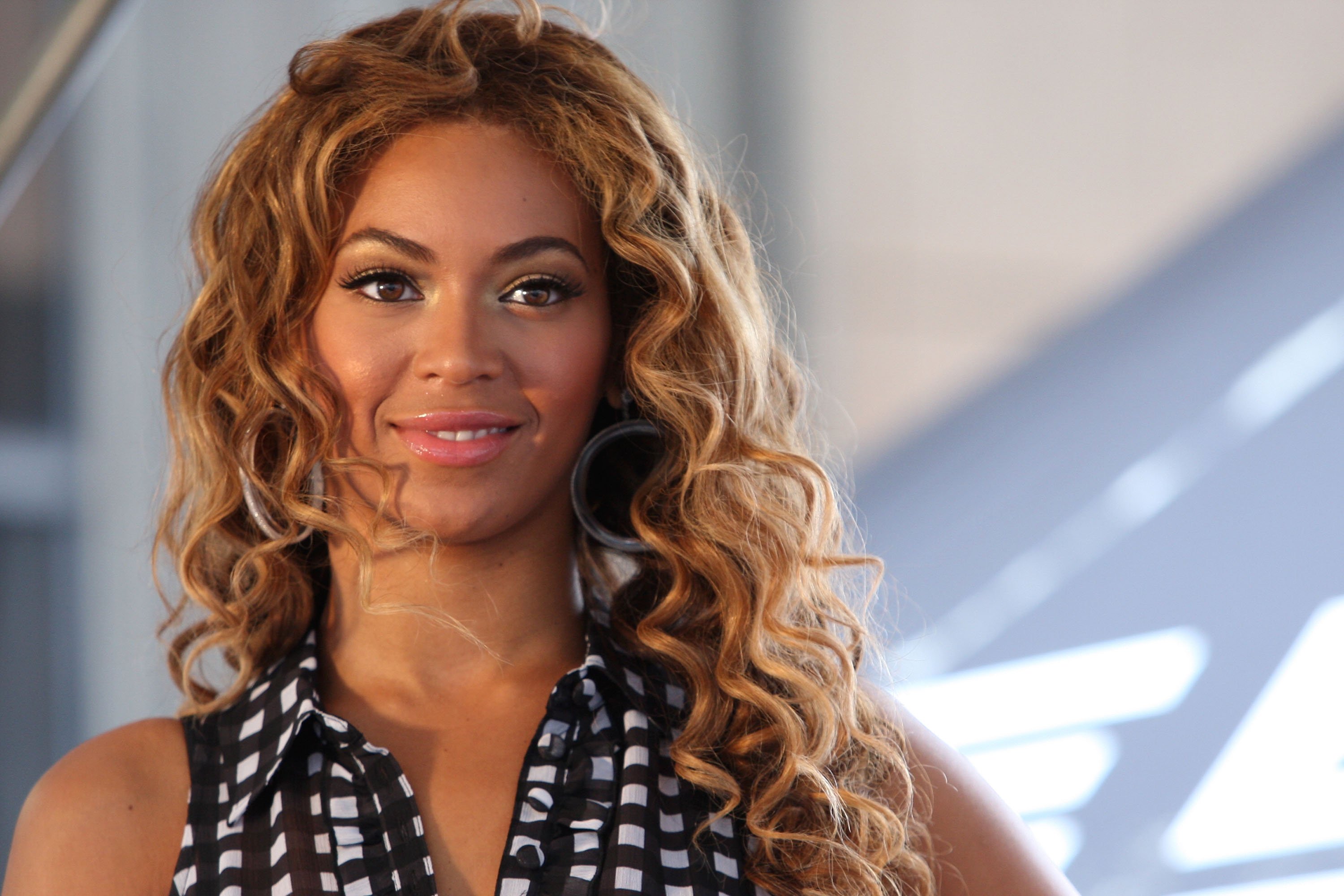 Beyonce Knowles attends the national "Show Your Helping Hand" hunger relief initiative, 2009. | Photo: GettyImages
They officially started dating in 2001, although they kept the relationship away from the spotlight, posing as friends and even collaborator on Jay-Z's single, "Bonnie & Clyde."
In 2003, they collaborated once again on the hit song "Crazy In Love," which won the Grammy for best R&B song and marked the beginning of a successful solo career for Beyoncé.
At the time, fans noticed the pair seemed to be referencing each other on their lyrics, but they neither confirmed or denied it. Despite the growing speculation, the couple kept mum, refusing to acknowledge the rumors about their relationship.
Later, it was revealed that Beyoncé was following Oprah's advice. "I remember the first time you were on 'The Oprah Show,' I told you, 'Don't go around telling people who you're dating,'" Winfrey said in a 2013 interview with Knowles.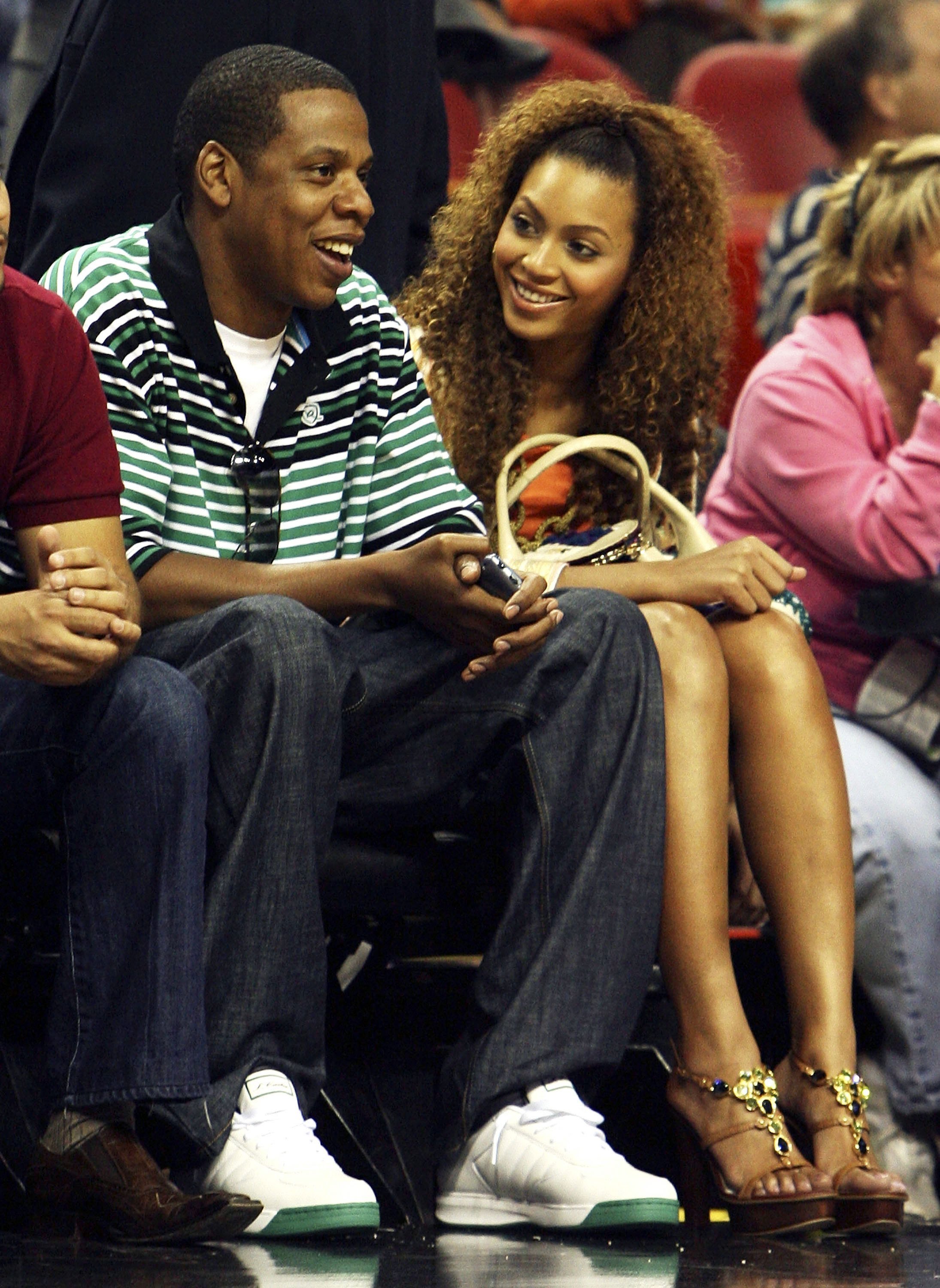 Jay-Z and Beyonce attend a game between the Toronto Raptors and the Miami Heat on April 11, 2006. | Photo: GettyImages
In 2004, the pair started to be seen around, and even though they didn't confirm they were an item, their actions spoke louder than words. That same year, they made their red carpet debut at the 2004 MTV VMAs in Miami.
Two years later, after Beyoncé's sister, Solange, got married, the "Partition" singer told Cosmopolitan magazine that, although she had never thought about marriage before, after witnessing Solange's, she changed her mind.
However, fans and the media started to speculate there were troubles in paradise when Jay-Z released the track "Lost One," where he rapped "I don't think it's meant to be, B / But she loves her work more than she does me / And honestly, at 23 / I would probably love my work more than I did she."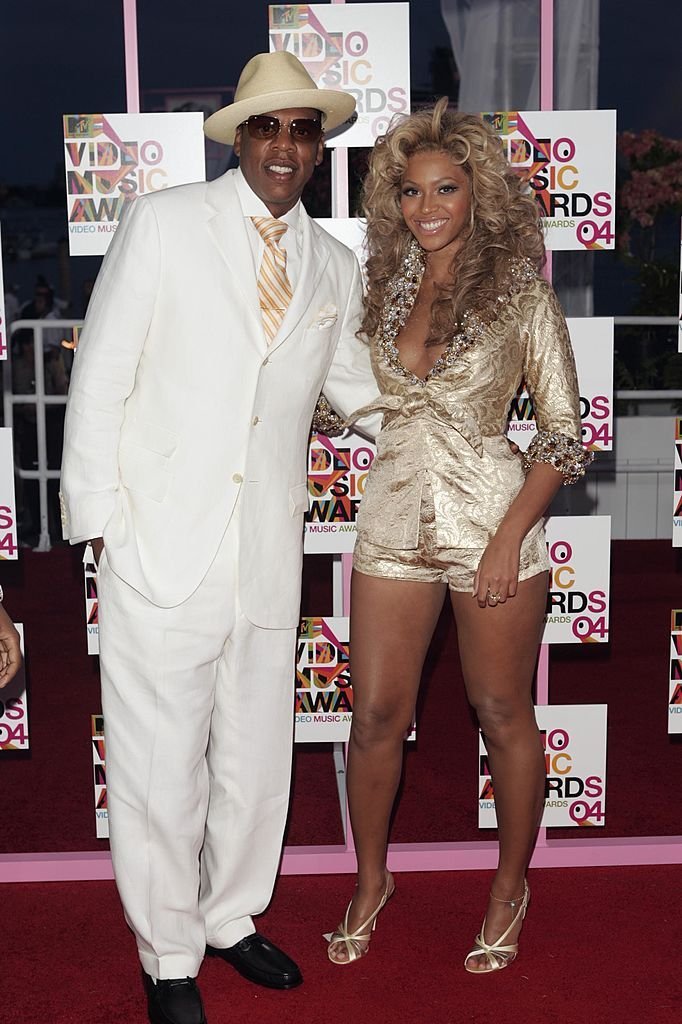 Jay-Z and Beyonce arrive at the 2004 MTV Video Music Awards. | Photo: GettyImages
Still, they managed to sort out whatever problem they had, and in 2008, they got married in super-secret ceremony on April—because they're obsessed with the number 4—at Jay's 13,5000-square-foot penthouse in New York City; instead of rings, they both tattooed the number 4 in Roman numerals on their ring fingers.
Although the details of the wedding were scarce, Beyoncé told Seventeen magazine later that year, that "There was no rush—no one expected me to run off and get married." And continued:
"I really don't believe that you will love the same thing when you're 20 as you do at 30. So that was my rule: Before the age of 25, I would never get married. I feel like you have to get to know yourself, know what you want, spend some time by yourself, and be proud of who you are before you can share that with someone else."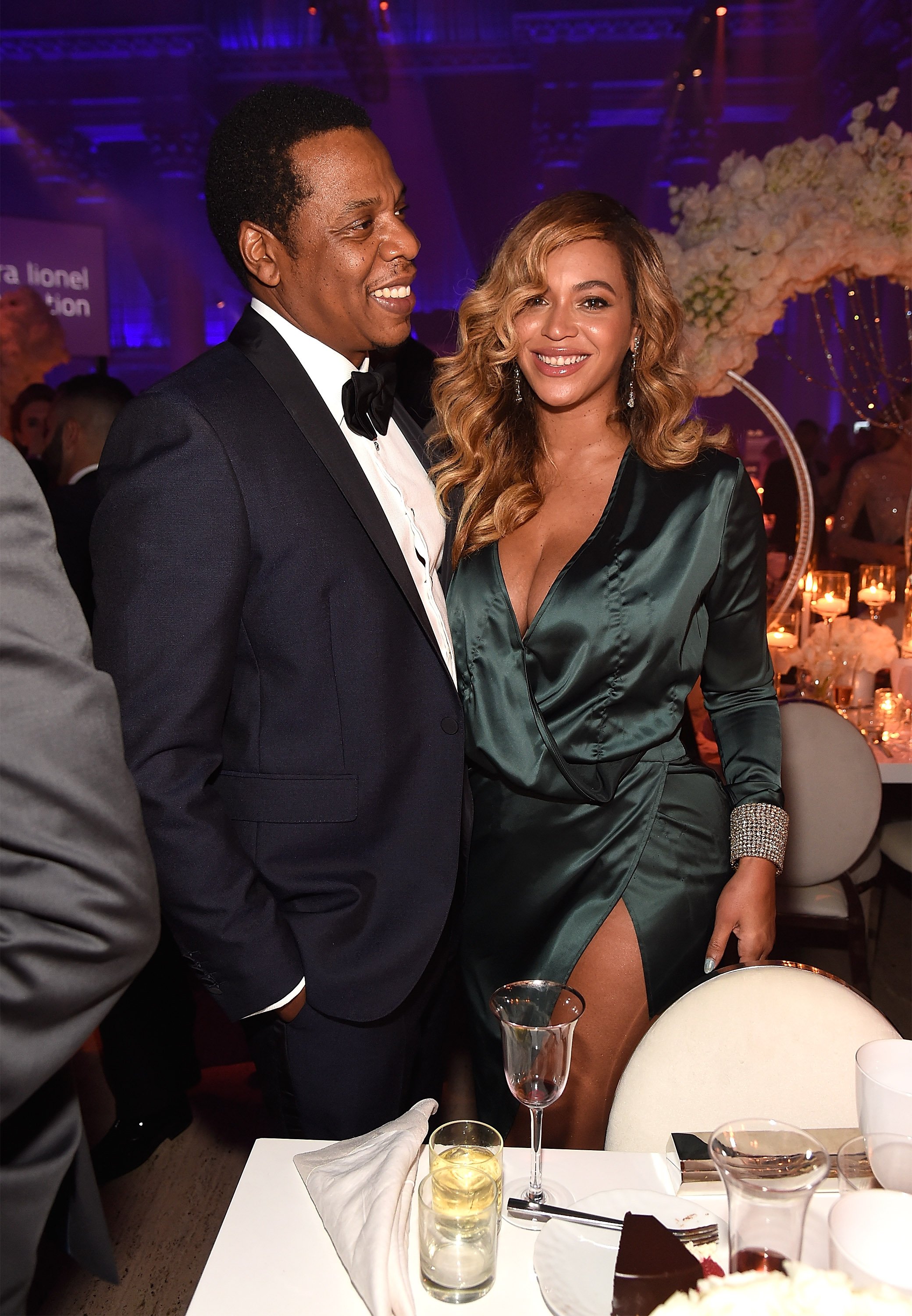 Jay-Z and Beyonce attend Rihanna's 3rd Annual Diamond Ball. | Photo: GettyImages
Two years later, Beyoncé got pregnant but sadly, suffered a miscarriage.
However, she surprised her fans at the 2011 VMAs by announcing she was expecting a baby at the end of her performance. In true Beyoncé-way, she didn't even say it; she just showed off her growing baby bump.
Blue Ivy Carter was born on January 7, 2012. The first heir of the Carter empire.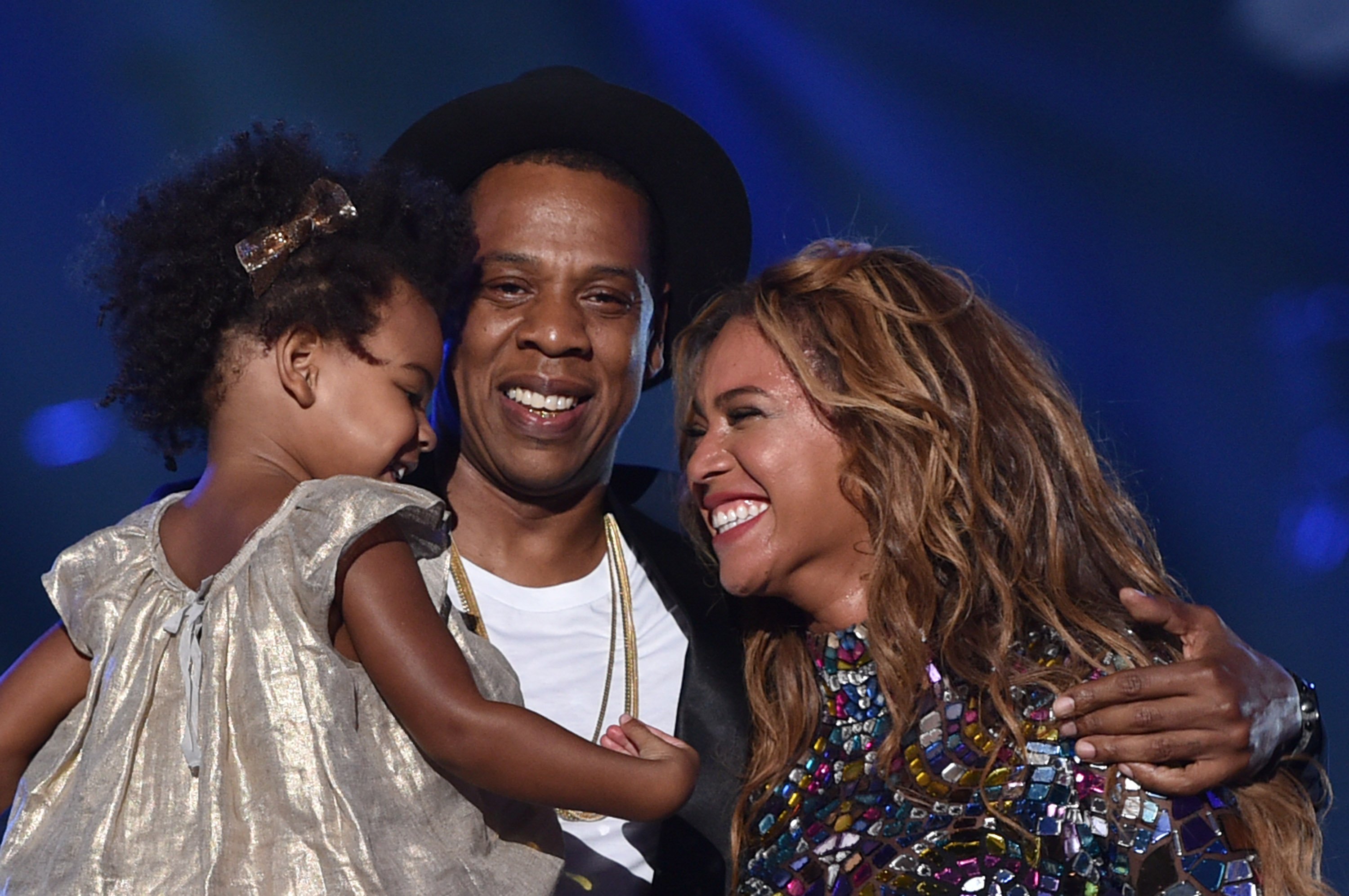 Jay-Z, Beyonce and Blue Ivy onstage during the 2014 MTV Video Music Awards. | Photo: GettyImages
In the years that followed, Beyoncé released her self-titled album, in which she collaborated with her husband on the steamy track "Drunk in Love." The elevator incident with Solange and Jay-Z took place, and the couple went on their first joint tour.
In 2016, Beyoncé performed at the Super Bowl and dropped "Lemonade," in which Bey makes reference to infidelities and moving, which led many people to assume Jay-Z had cheated on her.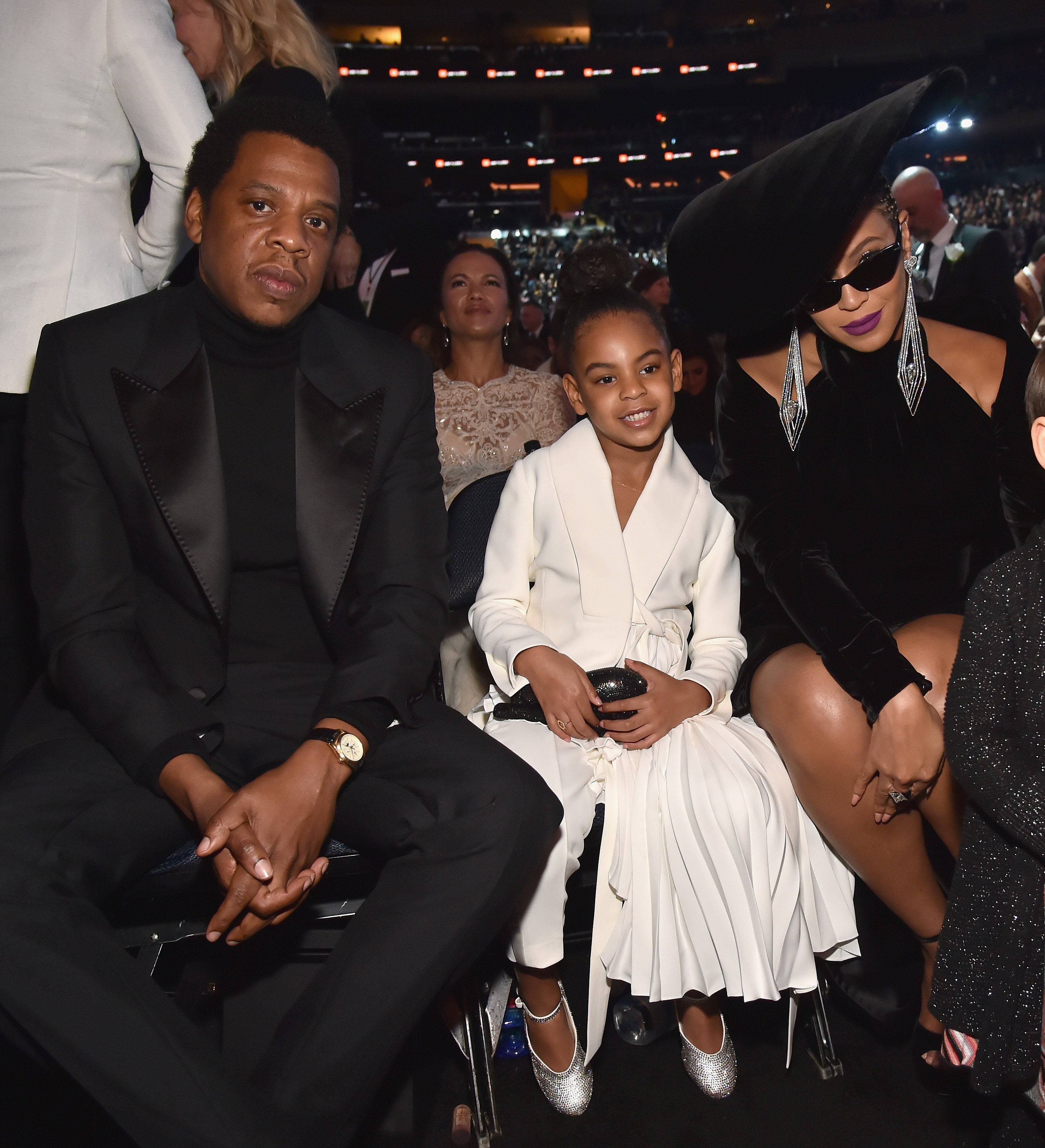 ay Z, daughter Blue Ivy Carter and Beyonce attend the 60th Annual GRAMMY Awards. | Photo: GettyImages
The aftermath of the album was filled with speculation about Beyoncé getting a divorce, but a few months later, she was spotted with her husband, and all seemed to be okay.
In 2017, Beyoncé once again shocked the masses when she shared pics of her huge baby bump to announce she was expecting twins. That same year, the couple welcomed twins Sir and Rumi, and Jay-Z dropped his album "4:44."
The pair renewed their vows in 2018, to celebrate their 10th anniversary. The twins and Blue took a big part of the ceremony, that was unveiled through VCRs on the couple's second joint tour, "On The Run II."
They also released their first ever collaboration album, "The Carters."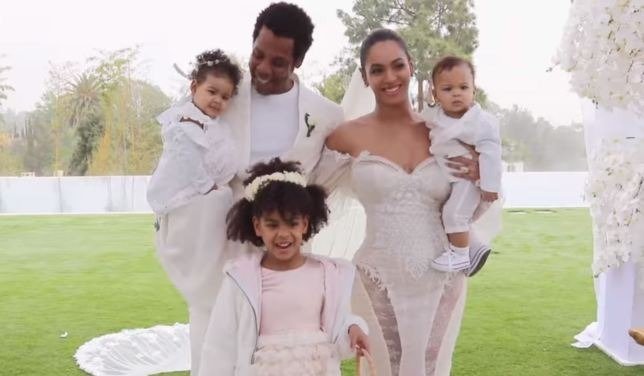 Beyoncé, Jay-Z, Blue Ivy and the twins, Rumi and Sir, on the couple's vow renewal. | Source: Screenshot, Netflix/Homecoming
This year, the couple celebrated 11 years together. And although the ride has been bumpy, they have come victorious and became a real example of what "black love" looks like.
Please fill in your e-mail so we can share with you our top stories!