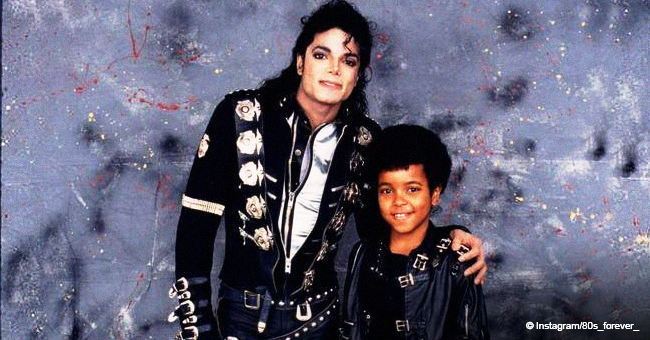 Remember Zeke in Michael Jackson's 'Moonwalker' Film? He Is Now an Adult & Looks Unrecognizable
Brandon Quintin Adams is remembered as the little boy who played Zeke in Michael Jackson's experimental film, "Moonwalker." He's also part of the cast of "Mighty Ducks," and was involved in a shooting in his 20s.
Adams, now 39, is looking better than ever these days.
He's no longer the adorable but sassy and talented child that had the big responsibility of impersonating a young Michael Jackson in the "Badder" segment of "Moonwalker," and later gave life to Zeke in the "Smooth Criminal" part of the same film.
After his debut on the screen with the King of Pop, Adams gave life to Jesse Hall in the first two "Mighty Ducks" movies and Kenny DeNunez in "The Sandlot." He also appeared in popular TV series like "A Different World," and "Empty Nest," before taking on the lead role in the horror film "The People Under The Stairs."
Once he reached his teenage years, Adams left behind the childish roles and became the romantic interest of characters in series like "Fresh Prince of Bel-Air," "Martin," "Sister, Sister" and "Moesha."
Brandon's life and acting career were still on the rise when tragedy struck his life.
One night in November 2002, Adams and his best friend, actor Merlin Santana, were leaving a house party when two men opened fire on them. Although Adams managed to speed off, bullets had reached Santana, and he was instantly dead.
It was later revealed through TV One's "Celebrity Crime Files" that the shooters were friends of an underage girl, Monique King, who had lied to Santana about her age and had a one-night-stand with him days earlier.
The girl, upset because the actor wasn't looking for anything serious, told two of her male friends, Damien Gates and Brandon Bynes, that Santana raped her.
All three, King, Gates and Bynes, were presented with murder charges and spent some time in jail.
But Adams was left devastated from the incident.
"It took me a long time to recover from that. [Merlin[ was my best friend, and [the murder] was a senseless thing," he told the Chicago Defender a few years later.
Adams' has been doing voice acting for video games, and after years away from the screen, he appeared on the series "Reborn" as Wales last year.
Please fill in your e-mail so we can share with you our top stories!