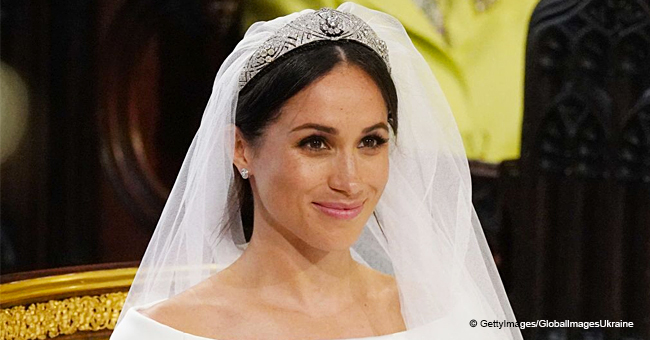 Meghan Markle's Nephew Created a Cannabis Strain Called 'Markle Sparkle' in Honor of Her Wedding
Meghan Markle's nephew created a special strain of cannabis just in time for the royal wedding, dedicating it to his aunt.
Meghan Markle's nephew Tyler Dooley is a known cannabis planter in Oregon, USA. The state made cannabis legal in the year 2015, and it has since then been a booming business.
In time for the royal wedding, Tyler revealed he was developing a new potent hybrid strain called "Markle's Sparkle." Describing the drug, Leaf Buyer stated:
"Noble families often inspire their country persons to craft and dedicate products to them. For a Royal baby, a royal cheddar. For a Royal wedding, a royal weed. Markle Sparkle is a cannabis strain dedicated to the soon-to-be British Royal Meghan Markle."
The drug can be purchased for $150 an ounce, and is allegedly good for alleviating insomnia, pain, and anxiety. It is also specially designed so that it does not make its users hungry.
As for its taste, the weed strain is "sweet and silky," with "notes of fresh blueberry and a unique, fruity, and smooth flavor."
Overall, Markle Sparkle is supposed to give you an "uplifting" experience and a "tingling body sensation."
Trouble in the Markle family
For Meghan, who at that time was about to be one of the British Royals, having a type of cannabis named after you might not be something you would be happy about.
However, unfortunately for her, having something named Markle Sparkle is the least of her worries, as her father, Thomas Markle Sr., has been giving out interviews that are not good for Meghan's image.
Meghan Markle's father gave yet another lengthy interview about how his daughter had abandoned him. He made the claim last weekend during an interview with The Mail on Sundays, saying his daughter had cut him off of her life, and the two of them have not spoken in ten weeks.
According to Markle Sr., the rift was caused by his constant appearance to the press, even going so far as to stage fake paparazzi photos before the Royal Wedding and speaking out on his defense.
"I'm really hurt that she's cut me off completely. I used to have a phone number and text number for her personal aides at the Palace, but after I said a few critical words about the Royal Family changing Meghan, they cut me off."
Meghan's family has been in the news a lot since her marriage to Prince Harry, precisely because they have been giving bizzare interviews that seem to invade the privacy of their very own family member. To add to this, people like her nephews are also trying to exploit her name by making products out of it.
While this may be true, Meghan is too busy living life with her new royal beau, and both of them are too excited for the arrival of their first child.
Please fill in your e-mail so we can share with you our top stories!