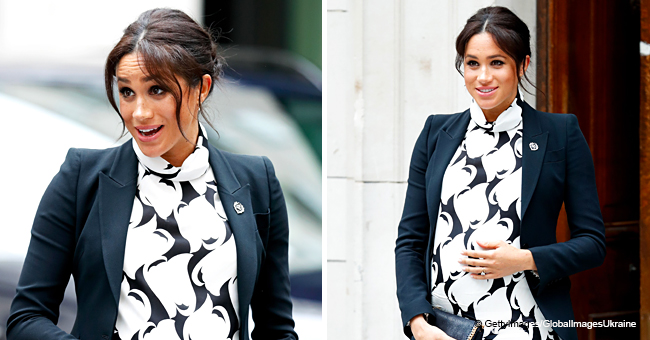 Meghan Markle to Debut Baby on Vogue Claim Shut down by Palace Spokesperson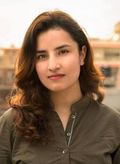 The Duchess of Sussex was under media scrutiny because of rumors suggesting that she was choosing a rather unorthodox way of introducing her first child to the world.
An article previously speculated that Meghan Markle was going for a full-fledged Hollywood-style photoshoot on the cover of Vogue magazine to introduce her child to the world.
However, Palace spokespeople confirmed to the Sun that the rumors are completely false and the Duchess is making no such plans.
Speaking to the news outlet, the representatives of the Palace discarded the rumors as being "categorically false."
We can confirm that this is completely untrue," a spokesperson revealed. However, there was no hint available from the Palace about the real plans for the big revelation.
The representatives from Vogue magazine also claimed that they had no idea about the rumored photoshoot.
According to the Sun, the rumors regarding Markle's photoshoot first appeared on New! magazine, who cited an 'insider' as the source of the news.
The rumor suggested that Markle was in talks with Vogue magazine for the cover shoot while the Queen was 'deeply' against it.
New! also claimed that Markle is determined on doing things differently in regards to what is usually expected of a royal family member.
The source further went on to claim that Markle believed herself to be completely in-charge of her baby's birth and that she was unwilling to take advice from the 'Queen herself.'
"Meghan is adamant that she is going to do everything about her birth differently from what is usually expected," New! quoted its inside source as stating.
The insider also alleged that Markle was taking inspiration from Hollywood couples such as Tom Cruise and Katie Holmes in introducing her child to the world. Markle was also allegedly going through old magazine covers for ideas.
Recently, Markle and her husband, Prince Harry, also made headlines after announcing that they are opting out of posing with their newborn baby on St. Mary's hospital steps, a tradition which was followed by Kate Middleton as well as Princess Diana.
It was further reported that Markle may even choose not to give birth at St. Mary's Hospital and rather follow an even older tradition of homebirth.
This, however, will not be the first of several royal rules regarding pregnancy that Markle has decided to forego.
Please fill in your e-mail so we can share with you our top stories!