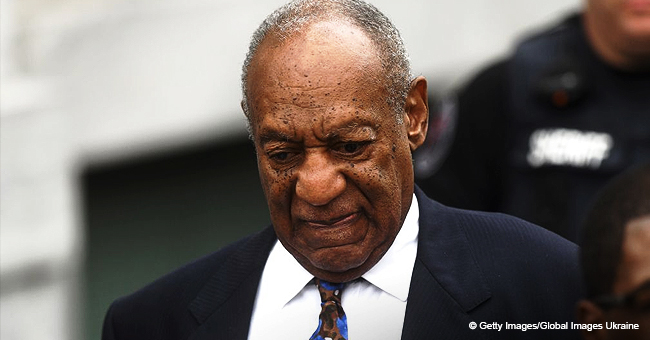 Bill Cosby Accuses Trial Judge of 'Racial Hatred' in Latest Appeal Bid

Convicted sex offender Bill Cosby has filed an appeal against his sentence, accusing the Judge of racial bias.
Comedian Bill Cosby is not taking his conviction for aggravated indecent assault lying down.
The octogenarian who has likened his imprisonment to figures such as Nelson Mandela and Martin Luther King Jr has filed an appeal to overturn his sentence.
CONVICTED BY A JURY OF HIS PEERS
Cosby was found guilty by a jury of sexually assaulting Andrea Constand, after drugging her. Constand is just one of 60 women who have accused the comedian of rape over the last 3 decades.
In September 2018, Cosby was sentenced to 3 to 10 years and incarcerated in State Correctional Institution – Phoenix, about 30 minutes outside of Philadelphia.
COSBY ACCUSES JUDGE OF RACISM
Bill Cosby accused Judge Steven O'Neill of being a racist, and of being out to destroy him because he is a black man. He also referred to his trial as the most "racist and sexist" in American history.
"His dishonorable conduct makes me smile, because this judge is being exposed, and it shows that this is bigger than me, [Bill Cosby] O'Neill now has his formula: tried, true and tested to destroy Any Black Man and/or Colored Man In America," he said.
LAWYERS FILING APPLICATION FOR BILL COSBY'S RELEASE
Cosby's appellate lawyers stated that they will be filing an application for his release so that he can await his appeal in freedom.
This application is based on Cosby's advanced age, 81, and because he suffers from a degenerative eye condition that has left him functionally blind.
Cosby, who has never admitted to his crimes, maintains his innocence
THE BASIS OF THE APPEAL
The basis of Cosby's appeal is the Judge's allegedly biased conduct, and that he "trampled" on his rights by not explaining why he sentenced the comedian to 3 to 10 years in a maximum security prison in a timely fashion.
Cosby, who has never admitted to his crimes, maintains his innocence and recently lashed out at his insurance company for settling with the 7 women whom he had sued for libel for accusing him of rape.
As of now, neither Cosby's wife of 54 years, Camille Hanks, nor any of his children have visited the comedian in jail.
THE ACCUSATION AGAINST BILL COSBY
Andrea Constand is but one of over 60 women who have come forward and revealed that they had been drugged and sexually assaulted by Bill Cosby.
Constand, whose accusation landed Cosby in jail, revealed the details of her harrowing ordeal in court.
Constand said that she had gone to her mentor Cosby's house on his request, since he said he wanted to discuss her future.
The comedian plied her with pills to "help her relax" and Constand, who trusted him implicitly, took them. Within half an hour her speech became slurred and she couldn't walk, and that was when Cosby assaulted her.
Cosby has denied the chargers, even after his conviction, and maintains his innocence in the face of the dozens of women who have accused him of rape.
Please fill in your e-mail so we can share with you our top stories!