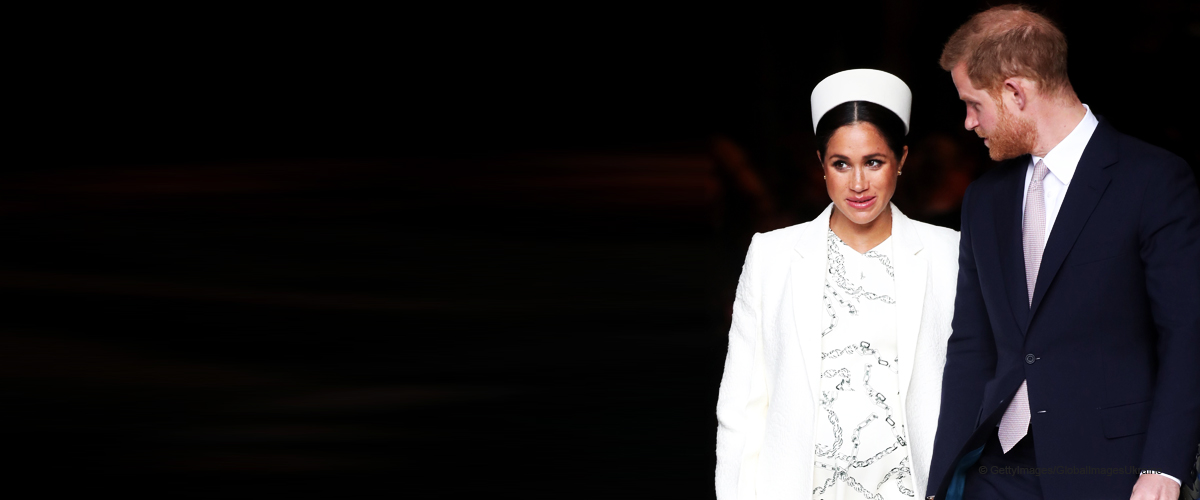 Meghan Markle and Prince Harry Take Action against Paparazzi as Due Date Arrives
Bright yellow signs prohibiting drones popped up around Frogmore Cottage as Prince Harry and Meghan Markle employ new safety measures amid the preparations for the arrival of their first child.
Meghan Markle and Prince Harry have employed new security measures around their home as they prepare for the arrival of their first child. The new security measures aim to limit paparazzi access to the property and also ban drones in the area.
Markle and Harry are expected to welcome their first child within the next few days. The royal baby watch has already commenced.
The royal couple want more privacy than other royal couples and are therefore making the necessary adjustments to their security. According to a report by The Sun, police enforced the new security measure around Frogmore Cottage in Windsor to keep the paparazzi away.
Bright yellow signs read, "police flight safety notice: drones prohibited in this area."
One of the major security issues were caused by drones. As a result, authorities are warning drone pilots that flying them in the area is illegal.
"Launching, landing or operating drones or remote controlled aircraft is prohibited in this area, contrary to Article 95 Air Navigation Order 2016," read another warning sign.
The rule comes after a drone pilot nearly caused disaster at Frogmore Cottage earlier this month. A drone pilot tried to fly his craft over to the royal couple's new home on April 6 to take photos.
However, the drone instead flew into the path of a passenger jet. The drone went well above the legal altitude and strayed into one of the busiest paths for planes coming and going from Heathrow Airport.
Air traffic controllers spotted the drone just a few hundred feet from jets coming in to land and disaster was avoided. Authorities hope the new warnings will prevent further incidents.
Meanwhile, royal sources revealed that Markle's due date is on Sunday. The news is still unconfirmed by official sources. Earlier this year, Meghan herself had hinted at a due date this month.
"It won't be long now. Meghan's really excited. Of course she's nervous like any first-time mum but she and Harry can't wait," an insider said. "She's been preparing for the birth – she wants it to be as natural as possible – and so has been practising hypnobirthing and breathing techniques with Harry."
Please fill in your e-mail so we can share with you our top stories!