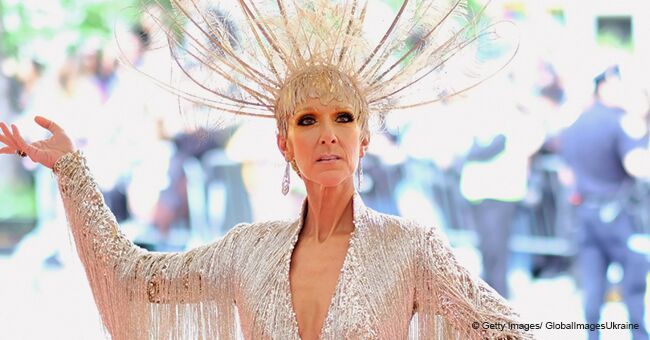 Céline Dion Resembles a Mindblowing Firebird in Her Met Gala Outfit
Celine Dion is a vocal phenomenon. But is she a fashion diva? At the Met Gala this past Monday, in an Oscar de la Renta gown reminiscent of a Las Vegas showgirl replete with a feathered headpiece, she answered that question emphatically in the positive.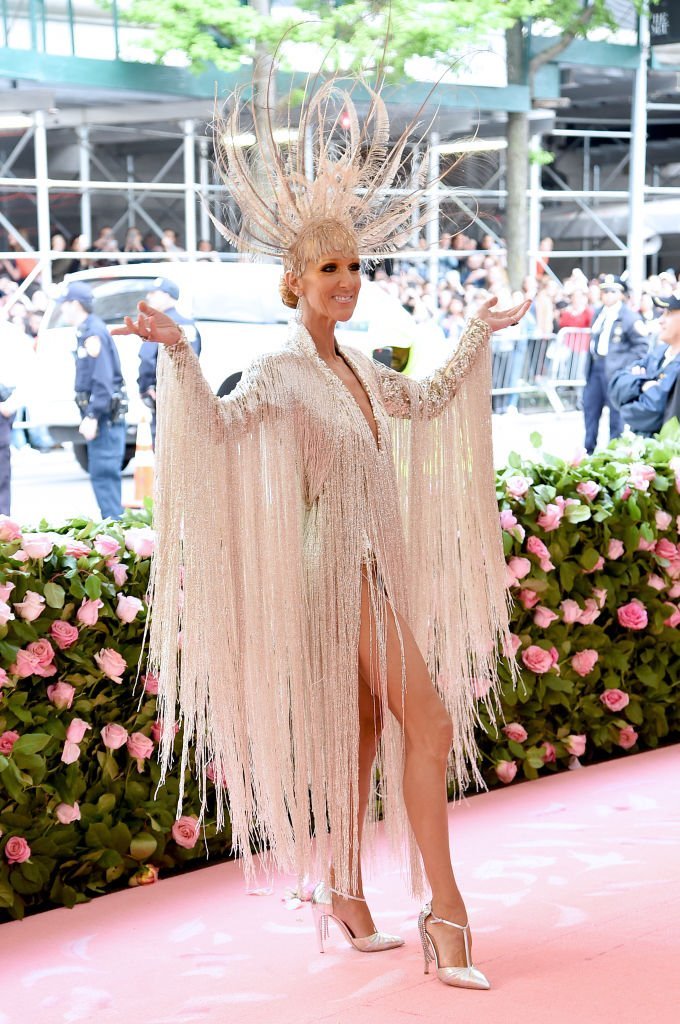 CelineDion Wows at Met Gala | Source Getty
Gracing this year's event in a piece custom-made by de la Rente, comprising of a long-sleeve body suit glittering with sequins the singer looked nothing short of spectacular. T-strap shoes completed the ensemble while accessories included chandelier-shaped earrings and rings with an eye-catching sparkle.
The entire piece weighed a massive twenty two pounds and took over three thousand hours to make, which delighted onlookers and showed the world that Dion is fully capable of holding her against Met Gala icons such as Lady Gaga Kim Kardashian.
To be sure, while the gown wowed fans and the paparazzi alike, Celine's enormous feathered headpiece almost managed to get as much attention as the rest of the ensemble. That didn't stop her from posing and twirling for the cameras, though.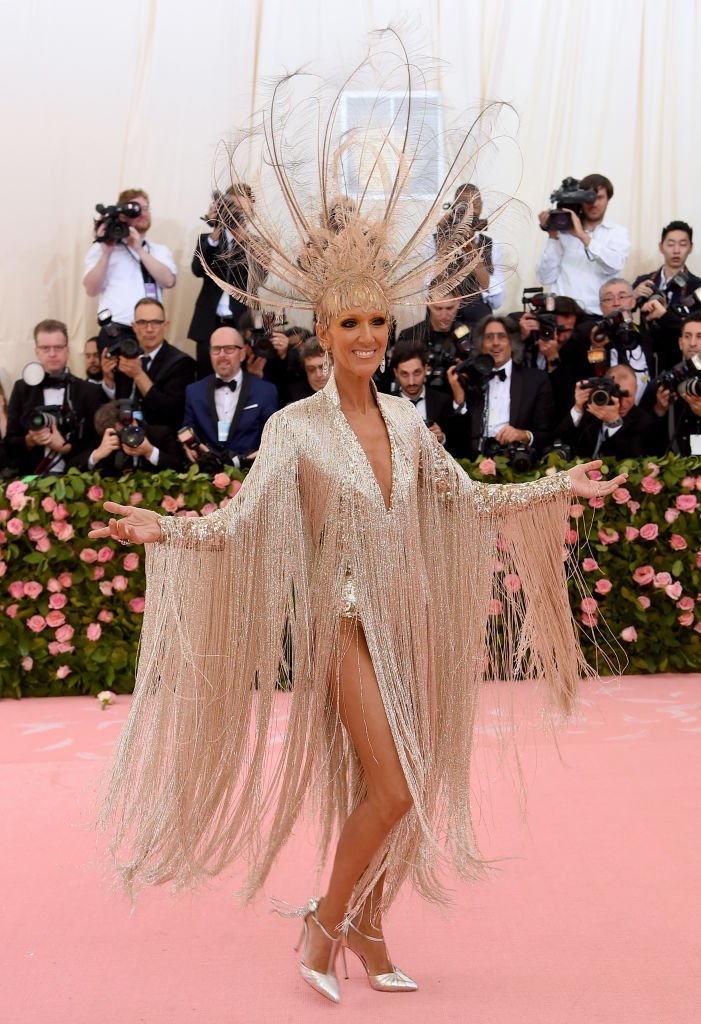 Celine Dion Glitters at Met Gala | Source Getty
As she swayed and sashayed on the red carpet it must have been heart-warming for fans who have traveled a long journey with her through the heartache of having lost both her husband, Rene Angelil and brother, Daniel Dion within two days in 2016.
Who will ever forget how she broke down at her first Las Vegas concert after Rene's death where, according to People, she wept, ''He's always on stage with me. And nothing will ever change that.''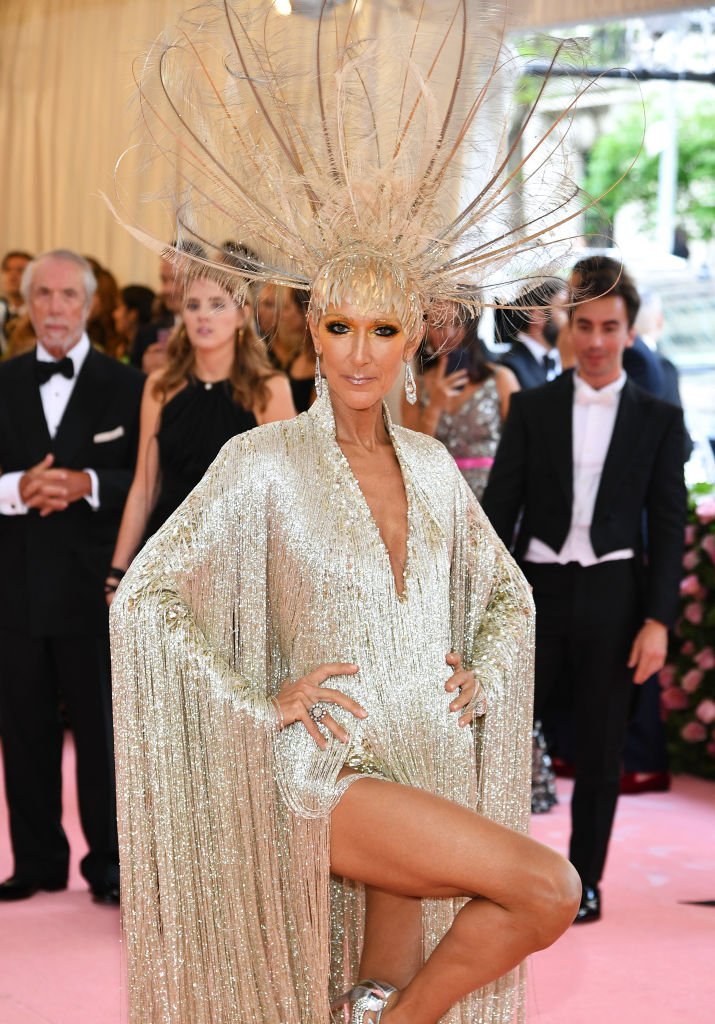 Celine Dazzles Crowd at Met Gala | Source Getty
But this is a new Dion. A revitalized artist who has, of late, crept into the hearts of fashion aficionados. This Dion, as reported by The New York Times, joyfully reminisced about growing up in her native Quebec having always had a passion for fashion.
"I can remember a dress my mother made me when I was six. It was blue and had little white flowers, and I wore it with white gloves and a small purse of white lacquered bamboo I felt so beautiful in it, I never wanted to take it off."
Please fill in your e-mail so we can share with you our top stories!