Prince Charles and Camilla Are 'Delighted' With Meghan and Harry's Newborn
Royal couple Prince Charles and his wife Camilla spoke out during a trip to Germany about their newest grandchild who continues to be the main focus of the royal family.
Charles and Camilla, the Duchess of Cornwall, were as just as elated as many royal fans when they found out that Prince Harry and Meghan Markle finally welcomed their first son into the world. 
Archie Harrison Mountbatten-Windsor was born at 5:26 a.m. on Monday, May 6. Hours later, the news became public as the royal family made the announcement online and just outside the Portland hospital.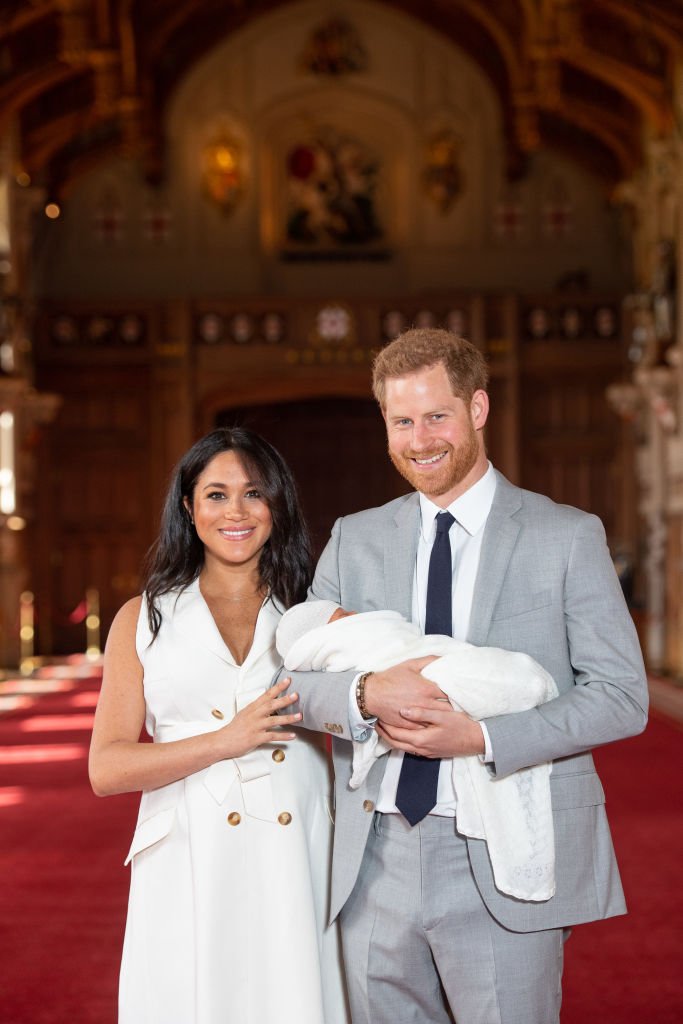 Prince Charles, however, was reportedly among the first to know that his newest grandson, and fourth grandchild, was finally out of his mother's womb.
On his Instagram page Clarence House his reaction was quoted: 
"We couldn't be more delighted at the news and we're looking forward to meeting the baby when we return." 
Charles and Camilla's three-day tour ends on Thursday, so while the public has had their sight on little Archie already, Charles will have to wait to spend more time with him. 
Markle and Harry showed off their tiny "bundle of joy" for the first time on Wednesday, when they also answered questions from a reporter. Archie wore a white blanket and cap and appeared to be sleeping in his father's arms. 
The Duchess of Sussex was asked about being a mother to which she responded: 
"It's magic, it's pretty amazing. I have the best two guys in the world so I'm really happy. He has the sweetest temperament, he's really calm."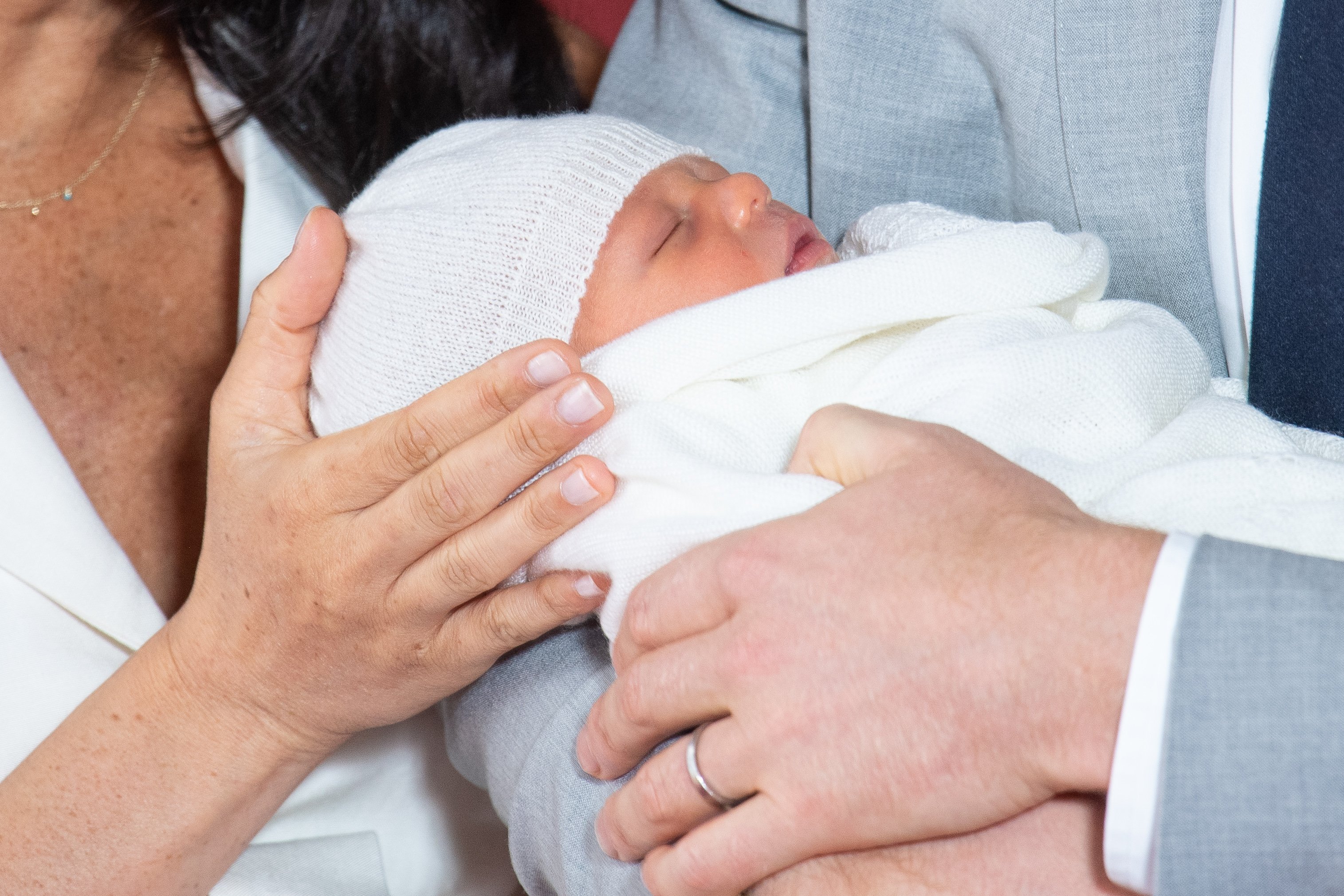 Harry joked that he didn't know where his son got that calm behavior from. His wife went on to say that Archie has "just been the dream so it's been a special couple of days." 
The newborn is the seventh in line for the throne and Queen Elizabeth's eighth great-grandchild. Born 7lbs 3oz, the boy will not, however, have a natural royal title. 
"We are so thrilled to have our own little bundle of joy"

The Duke and Duchess have introduced #BabySussex to the public! #RoyalBaby pic.twitter.com/yrWciXHrhX

— The Royal Family Channel (@RoyalFamilyITNP) May 8, 2019
The queen may choose to give him one as she has for other royal children before him. Of course, it matters little in terms of his inherited wealth and future luxurious lifestyle. In 2017, Brand Finance estimated that the royal family is worth approximately $88 billion.
Prince Harry, in particular, is said to have a net worth ranging from $25 million to $40 million. His nephew Prince Louis, who was born just last year, is already said to have contributed $125 million to the British economy. 
"We couldn't be more delighted at the news and we're looking forward to meeting the baby when we return."

The Prince of Wales on the birth of his new grandson, speaking to well-wishers today in Berlin. #RoyalVisitGermany pic.twitter.com/Liyq1nJ97B

— The Prince of Wales and The Duchess of Cornwall (@ClarenceHouse) May 7, 2019
So British citizens should be just as joyful for their new addition as little Archie's direct family. After waiting for so long since hearing the pregnancy news in October, we certainly are thrilled for the first time parents.