Meghan Markle Comments on Being a First-Time Mom after Royal Birth
Duchess Meghan of Sussex and Prince Harry of Windsor open up for the first time about their sweet bundle of joy.
The event the world was eagerly waiting for the last 9 months finally took place at an unnamed London hospital on May 6, 2019.
Baby Sussex had finally arrived and he's a bouncing baby boy.
"He's just been a dream. It's been a special couple of days," shared Duchess Meghan.
FIRST GLIMPSE OF THE NEW ROYAL BABY
On May 8, the Dukes of Sussex presented their baby to the eager press and posed for their first official family photos.
The Duke cradled Baby Sussex tenderly as the cameras flashed, and smiled lovingly at Duchess Meghan.
BABY SUSSEX SLEPT THROUGH THE FUSS
While his parents smiled for the cameras and answered journalists' questions, Baby Sussex happily snoozed through all the fuss, and his doting mother explained: 
"He has the sweetest temperament. He's really calm," said Duchess Meghan.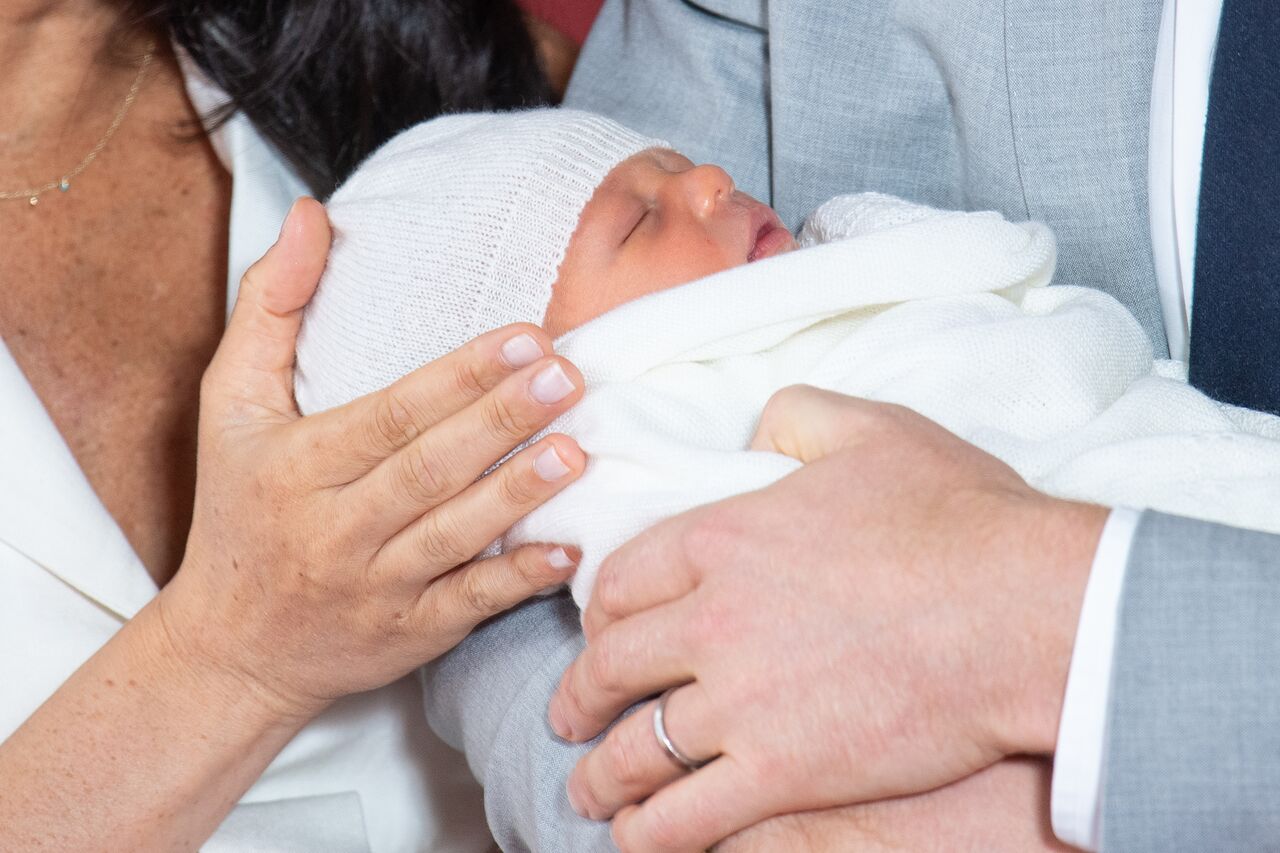 The Sussex Royals have promised that more information and photos of the tiny Royal will be forthcoming
MEETING THE PRESS AT WINDSOR CASTLE
The Royal couple met the press at St. George's Hall in Windsor Castle, which is the Queen's official residence, and close to their own home in Frogmore Cottage. 
The baby had already met Prince Phillip, the Duchess revealed:
"We just bumped into the Duke [Prince Philip] as we were walking by which was so nice. It will be a nice moment to introduce the baby to more family. And my mom is with us as well."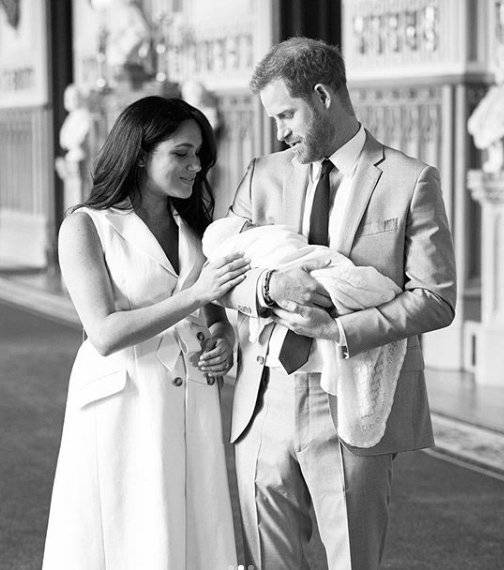 PRINCE HARRY IS A DOTING DAD
Prince Harry, who was by his wife's side throughout her labor, spoke about his own experience with fatherhood.
"It's great. Parenting is amazing. It's only been two and a half days, but we're just so thrilled to have our own little bundle of joy," he said.
The Sussex Royals have promised that more information and photos of the tiny Royal will be forthcoming and we just can't wait.
AND THE SECRET IS OUT
The Royal family has finally revealed Baby Sussex's name. The Dukes of Sussex posted a photograph on their official Instagram account  that showed the baby being presented to his great-grandmother Queen Elizabeth and his great-grandfather Prince Phillip, captioned:
"The Duke and Duchess of Sussex are pleased to announce they have named their first born child: Archie Harrison Mountbatten-Windsor"
The Royal introduction took place at Windsor Castle on the afternoon of May 8, 2019, and the Queen looked delighted.
Archie Harrison is the Queen's 8th great-grandchild and the Dukes of Sussex's first. Also present was Duchess Meghan's mother, Doria Ragland who looked enchanted by her tiny grandson. It is not known if Archie Harrison will be granted a Royal title by his great-grandmother.