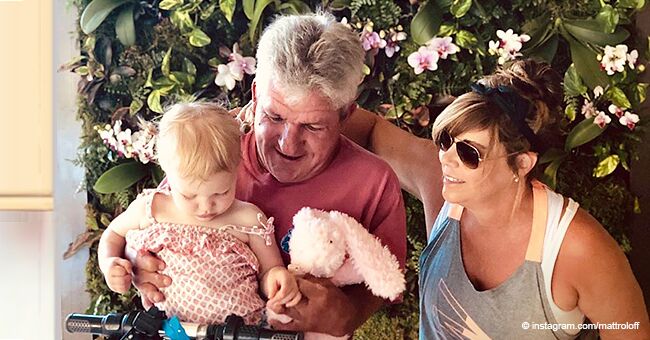 Matt Roloff Reveals How He Spent Time with Amy and Their New Partners
Matt Roloff explained in detail how he spent time with Amy Roloff and their new loves in a recent interview.
Matt and Amy have found love once again with Caryn Chandler and Chris Marek, respectively.
"There was no tension in the room; it was all very easy."
Nonetheless, the former couple manage to stay friendly and supportive of one another. They even still make time to hang out as a foursome.
Recently, the "Little People, Big World" costars sat down with Us Weekly to talk about how their divorced lives are going nowadays.
"We can drive each other crazy, but then we respect each other as well," Matt said.
He then referred to a case of how he and Amy and their new partners spend time together.
"We ran an event just the other day," he said. "I was there with Caryn, and you were there with Chris, and Amy and I and Chris and Caryn all had conversation. There was no tension in the room; it was all very easy."
Meanwhile, Amy explained that although the four of them are likely not going to be closest companions, they "can be in the same room" together.
For his part, Matt said that he would love to double date with Amy and her boyfriend.
"I've been proposing that for a while," he revealed. "But it hasn't gotten anywhere."
Matt and Amy, who share twins Jeremy and Zach Roloff, son Jacob Roloff, and daughter Molly Roloff, were married for 27 years.
In March 2014, Matt and Amy announced that they had separated, and on June 5, 2015, the two declared they would be divorcing. Their divorce was finalized in May 2016.
A year ago, Amy opened up about her divorce to one of her Instagram fans. She said that facing the hardship made her stronger and she dealt with it much better than expected. She is also happy at this stage of her life.
Please fill in your e-mail so we can share with you our top stories!