Meghan Markle and Amy Schumer's Pregnancies Aligned in This Surprising Way
Meghan Markle and Amy Schumer simultaneously shared the same life-changing event, although their experiences couldn't be more different.
The two women's pregnancy announcements happened only a week apart in October, and they consequently went through the various stages of pregnancy at the same time.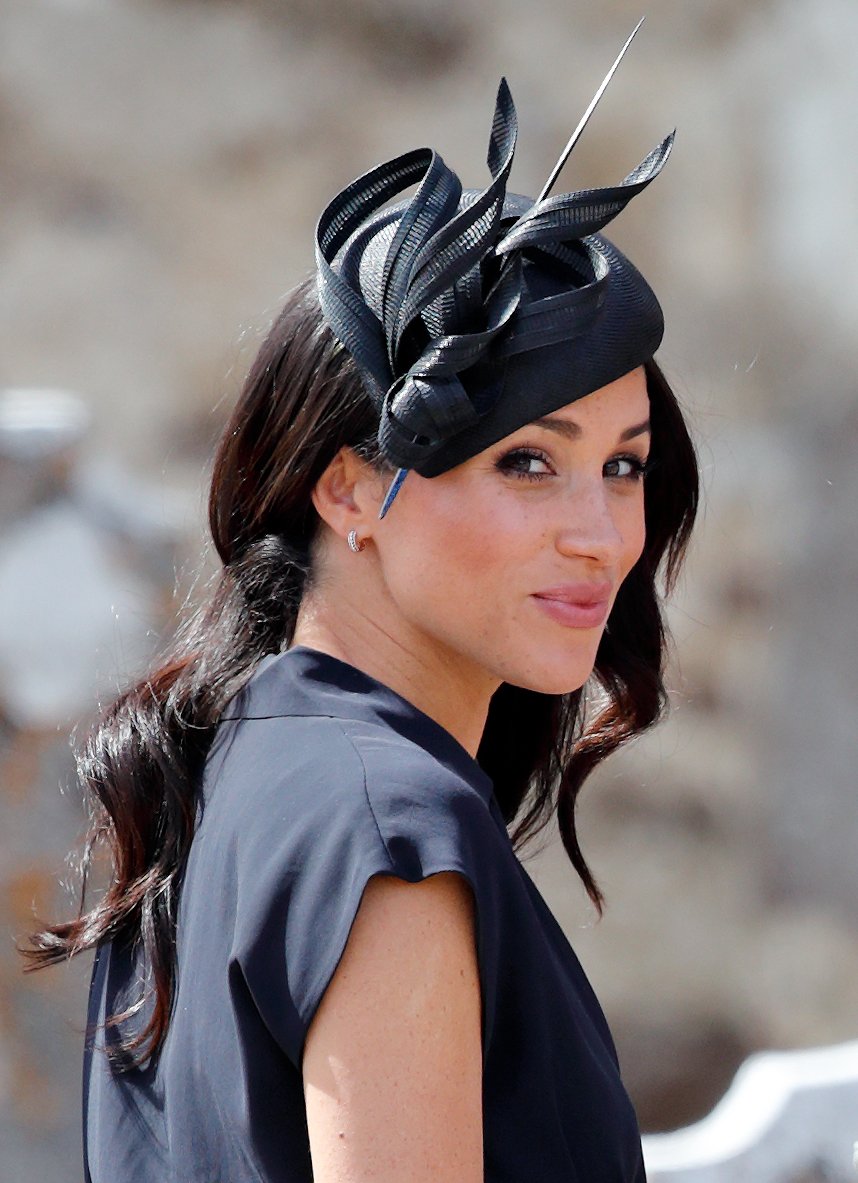 While they shared similarities, their pregnancies also couldn't be any more different.
THEIR APPROACH
While both settled into expecting their first child, Amy publically shared her experiences while pregnant while Meghan chose a private approach.
Meghan steered clear from divulging details about how she felt as the pregnancy progressed while Amy shared everything from morning sickness to a bulging baby bump.
With both being public figures with busy schedules, they slowed down on their workloads towards the end of their pregnancies. However, Amy didn't have much of a choice as complications from hyperemesis forced her to into resting.
THEIR CELEBRATION OF WOMEN
In January 2019, Amy posted a picture of her baby's ultrasound in honor of the third annual Women's March, "Sending strength to all of the women marching today!! We won't stop cause we can't stop! Even my baby knows it," Amy wrote as a caption.
On International Women's Day in March, Meghan celebrated in her way. She participated in "a special panel of female thought-leaders and activists" hosted by King's College London where they discussed a range of issues affecting the women of today.
PREGNANCY CHALLENGES
During the panel, Meghan shared how she wished to celebrate International Women's Day. "I'll put my feet up because that's a deserved treat, especially in this stage of pregnancy!" she told the crowd.
Amy, on the other hand, joked about her seemingly neverending pregnancy as she captioned a snap of oversized baby bump, "Oh yeah does it feel to everyone like I've been pregnant for a long time? It must be getting annoying to you all that I'm still pregnant. Well, imagine how I feel mother ****!!!!!! I Hate Mondays."
Today The Duchess of Sussex will join a panel discussion convened by @QueensComTrust to mark #IWD2019
Hosted by @KingsCollegeLon, the event brings together a panel of female thought-leaders and activists to discuss a range of issues affecting women today. Follow @KensingtonRoyal pic.twitter.com/8wYkrGkIke

— The Royal Family (@RoyalFamily) March 8, 2019
CRAVINGS
If Meghan had any cravings, it sounds like she didn't give in to them as a friend told PEOPLE, "She's being mindful of what she puts in her body and on her skin and even her at-home cleaning supplies. She's hyper aware of what she's using. She's looking for natural things."
Amy did the complete opposite and posted a video of herself digging into one of Café du Monde's famous beignets. "Who can resist pregnancy cravings? When a mama-to-be wants to eat something, she gets what she wants!" she said. "You never know when a craving is going to come, and there's no better city than New Orleans."
BABY SHOWERS
Their baby showers couldn't be more opposite, as Amy went for a low-key private celebration with family while Meghan had a lavish bash thrown for her by close friends at the swanky The Mark hotel in Manhattan.
BIRTH DATES
While Meghan gave birth to her and Prince Harry's son during the early morning hours on May 6, Amy's son arrived late on May 5.
About two weeks before Amy Schumer gave birth; rumors circulated that her son had already arrived. But she quickly corrected them with an Instagram post wherein she declared herself "still pregnant and puking" alongside a picture of her and husband Chris out on a walk.
While the announcement of Meghan and Prince Harry's boy's name somewhat puzzled fans, Amy and Chris's name for their son caused a similar reaction, with an unusual but familiar name, fans tried to figure out what it meant.