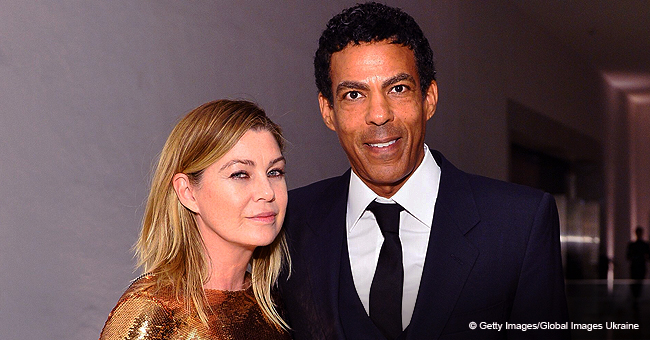 Chris Ivery & Ellen Pompeo's Daughter Does a Great Cardi B Impression (Video)
Ellen Pompeo shared an adorable video of the 4-year-old daughter she shares with Chris Ivery, Sienna May, immitating Cardi B.
"Grey's Anatomy" leading lady, actress Ellen Pompeo shared an ado.rable video on Instagram of her youngest daughter and garnered over 1,5 million likes.
The clip shows the 4-year-old imitating her favorite rapper became a hit on social media.
"It's Greys Day... she mad ?#greysanatomy @iamcardib she's in training ?"
ELLEN POMPEO'S RAPPER-IN-TRAINING DAUGHTER
Meet Sienna May, who is a fan of Cardi B and showed she has some serious talent with a very creditable imitation of the rapper, ending with an intimidating screech.
Sienna sported a scowl as she showed some serious attitude in a black lace dress, and Instagram loved it.
ELLEN POMPEO AND CHRIS IVERY'S ADORABLE CHILDREN
Pompeo shares Sienna, 4 - and her two other children - with music producer Chris Ivery, to whom she has been married since 2007. The couple's oldest daughter, Stella Luna is 9, and their youngest Eli Christopher is 2.
Pompeo has faced a lot of criticism from African American women for having married the bi-racial Ivery
AN UNUSUAL LOVE STORY
Pompeo met Ivery shopping at a grocery store in Los Angeles in 2003, started dating, and later discovered they had grown up minutes from each other in a Boston neighborhood..
"We were six degrees our whole lives, so I feel like we were sort of meant to be," Pompeo said.
ELLEN POMPEO AND CHRIS IVERY'S SECRET WEDDING
The couple was married secretly by then-Mayor Michael Bloomberg in New York City Hall.
"We flew out on a redeye Thursday night. Friday morning, we woke up, went to City Hall, had the wedding really quick, and then we went to Lupa for lunch after. We had the whole weekend and no one knew, so we had that to ourselves," Pompeo revealed.
Pompeo has faced a lot of criticism from African American women for having married the bi-racial Ivery, but she is a fierce defender of diversity.
ELLEN POMPEO MAY LEAVE GREY'S ANATOMY
There have been rumors that Ellen Pompeo may leave "Grey's Anatomy" after the hit series' 16th season.
Pompeo, who has been playing the title role of Dr. Meredith Grey since 2005, has hinted that like other longtime stars in the series she may be thinking of moving on to try some new challenges.
Pompeo is the highest paid TV actress of all time, and this year she negotiated an annual salary of $20 million for her role as Meredith Grey on Grey's Anatomy.
Her contract expires in 2020, and Pompeo has not confirmed that she is willing to renew it.
Please fill in your e-mail so we can share with you our top stories!