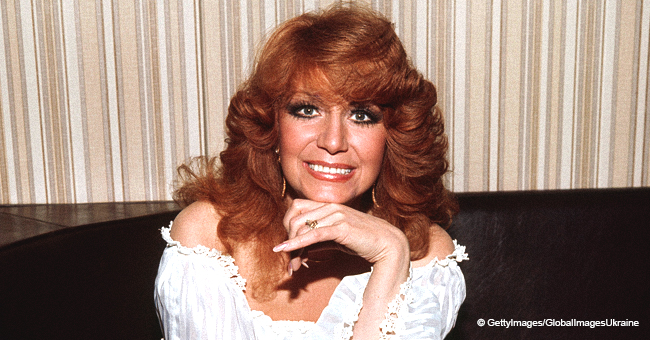 Dottie West and Coca-Cola Story: How 'Country Sunshine' Made the Singer Famous
Despite starting to release hit country songs since the early sixties, the late singer-songwriter cemented her mainstream fame thanks to a song she had created as a jingle for the soft drink company in 1973.
Country star Dottie West, real name Dorothy Marsh, was born in 1932, and it is safe to say that music was the biggest force behind every step in her life, up to the time of her premature death in a car accident in 1991.
West was only 13 when she appeared on the local radio in her native Tennessee. It was during her time studying music at Tennessee Tech when she met her first husband Bill West, a steel guitar player with whom she had four children.
MAKING HERSELF A NAME
Since the beginning of her career, West had the dream of establishing herself in Nashville, and by 1961 she moved there, where she got to meet still aspiring songwriters such as Willie Nelson and Hank Cochran.
In that city, West also became close friends with country legend Patsy Cline, who was a big influence in her life and encouraged her to keep fighting for success as a country singer, showing her that a woman could be in charge.
With this impulse, West reached the Top 40 for the first time in 1963 with her song "Let Me Off at the Corner," and the next year she was already in the Top 10 thanks to her duet with Jim Reeves "Love Is No Excuse."
Dottie West in 1977. I Image: Wikimedia Commons.
From then on, West career really took off and she entered into the most productive period as a musician, collaborating for several years with hit producer Chet Atkins.
She kept rising as a recording artist up to the 1970s, but nothing prepared her for the recognition she was about to get thanks to a song originally intended only for a Coca-Cola commercial.
COUNTRY SUNSHINE
In 1973, West wrote and recorded "Country Sunshine" for a promotional TV spot for the soft drink company, and for better or worse, her career was never the same after the unexpected success that secured her a place in pop culture.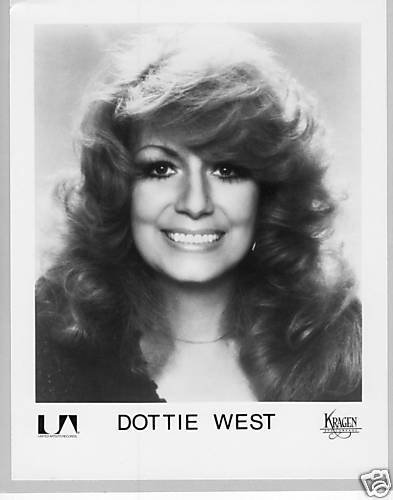 Dottie West in a promotional photo. I Image: Wikimedia Commons.
"Country Sunshine" was so big that she went on to release it as the promotional single for a record with the same name. Thanks to the song popularity, the album reached No. 17 on the Top Country albums chart.
From then on, West came to be known as the "Country Sunshine" girl.
The song helped her discard her conservative image for a sexier approach, influenced by her 1972 marriage to drummer Bryan Metcalf, dozen years younger than her, and by the sexual revolution, which was at its peak at the time.
This gave West the opportunity to reach a different and wider audience, and she had a very successful period during which she released a series of more pop-oriented duets alongside Kenny Rogers.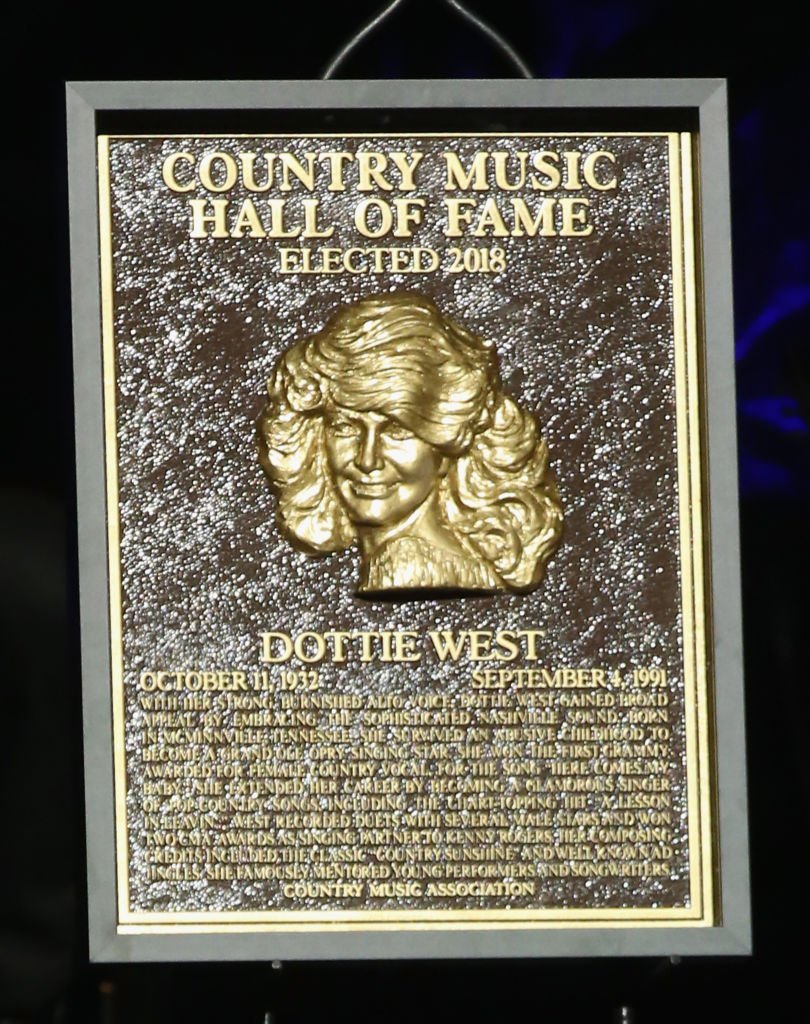 Dottie West' commemorative plaque at the Country Music Hall of Fame. I Image: Getty Images.
A TRAGIC ENDING
But by 1981, her career had slowed down, and the pressures of fame and controversy lead to her divorce from Metcalf.
She married her third husband, sound engineer Al Winter in 1983, but her deep financial troubles undermined the marriage and they divorced in 1990.
West had to declare bankrupt and lost everything she had, and she survived thanks to the help of Rogers, who gave her a car and an apartment. Hopeful about recovering her career, West headed to the Grand Ole Opry on August 30, 1991, but she had a terrible car accident on her way, sustaining injuries that caused her death on September 4. She was 58.
Please fill in your e-mail so we can share with you our top stories!