Amal Clooney Turns Heads at the 'Catch-22' Premiere
Amal Clooney was the caught everyone's eye at the "Catch-22" premiere as she looked breathtaking in a green silk dress, showing off her long toned legs, alongside her husband, George Clooney.
George Clooney, 58 and Amal Clooney, 41, was everyone's favorite couple at the Catch-22 red carpet premiere in L.A. The two were well dressed and beaming with smiles in front of the cameras during the event.
Amal, a Lebanese-British human rights lawyer, looked dashing in a silky forest green one-shoulder dress, which exposed her slim legs, while George wore a casual black suit with the first few buttons of his white shirt left open.
A PASSION FOR FASHION
One of the things that George loves about his wife is her undying sense of style, which he claims to be in love with during an interview with ET, where he praised his wife's choice of fashion despite handling numerous cases and teaching at Columbia. 
"It's amazing because she's always -- since the day I met her -- she's always had this insanely… it's eccentric, but it's fun, sense of fashion," he said.
Amal's taste for clothing is something many admire her for as she always keeps it simple yet elegant. To her husband, it is something "sort of fascinating to watch."
THE GUESTLIST
Among the other personalities present in the premiere was Matt Damon, a friend, and longtime collaborator of George, who was accompanied by his wife, Luciana Barroso. Damon came in a casual suit and Barroso in a black suit with a magenta lace bra seen.
Their marriage created "a new paradigm" which veers away from stereotypes.
"Yossarian" star, Chris Abbott and "Avengers: Endgame" star, Don Cheadle, also attended the event in a silk burgundy suit and a brown double-breasted suit, respectively. Kyle Chandler and Graham Patrick Martin, who both play essential roles on the show, were also present.
Other attendees were Tessa Ferrer from "Grey's Anatomy," Courtney Love, Kristin Davis from "Sex and the City," and Peter Facinelli, to name a few.
BREAKING STEREOTYPES
Just like the blooming style of Amal, her relationship with her husband has been nothing short of beautiful. Their marriage created "a new paradigm" which veers away from stereotypes.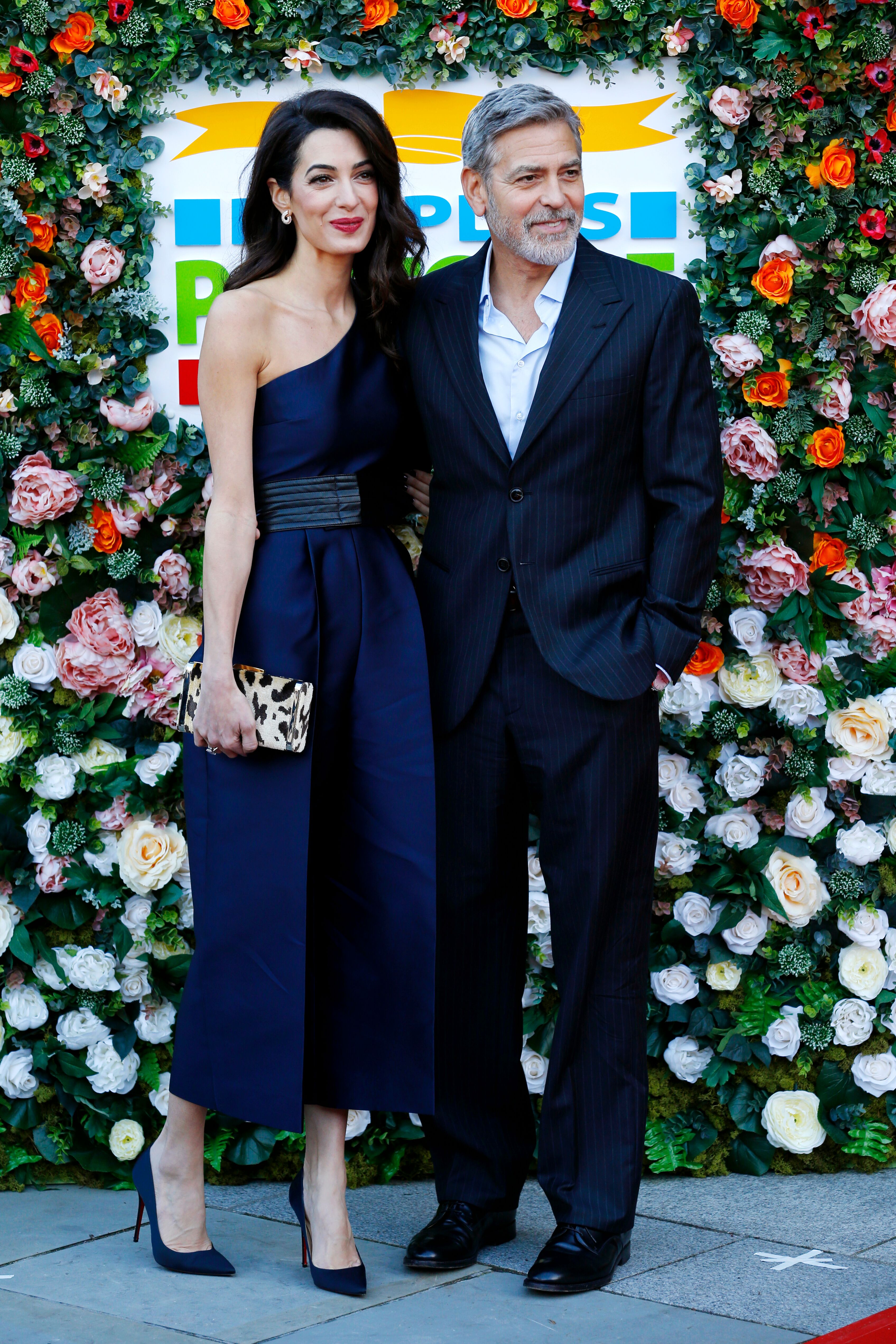 They are the "most talked about A-list couple in history" according to the Hollywood Reporter because of their good image, strong relationship, and tactics to raise their twins, Alexander and Alexa.
During a Hollywood tribute night to George, his wife expressed her deep love for him which left him speechless and in tears. She said:
"My love, what I have found with you is the great love I always hoped existed."