Walmart Cashier Bursts into Tears over Callous Prank 'Dismissal' after Husband's Surgery
YouTube prankster Lauren Love was slammed after making a clueless Walmart cashier cry.
Love uploaded a video titled "CEO Firing People Prank" in which she pretended to be a high-ranking Walmart manager.
"So, I'm going to be going up to Walmart employees and basically observing them and then I'm going to be, like, 'You're fired, let me see your badge,'" Love explains in the video.
She then approaches some employees to praise or criticize their work as someone secretly films the encounters. She "fires" some of them for not doing a good job.
On the last clip, a woman burst into tears after Love "fires" her.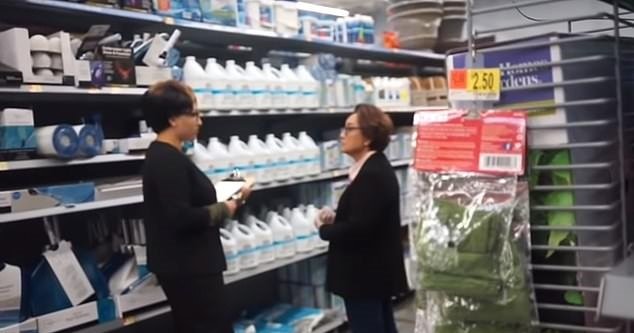 WOMAN FELT "CRUSHED"
"Really, I was really so crushed, I felt so little, I felt so powerless," Maria Leones said in an interview with ABC Houston. Leones has worked at Walmart for six years.
"At that very moment, I felt so little, because back home I had a very good reputation because I'm a professor," she said.
"This prank is offensive and the people responsible are no longer welcome in our stores."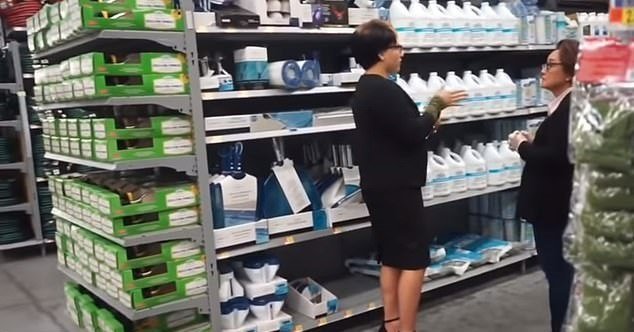 Originally from the Philippines, Leones migrated to the United States to be with her children and grandchildren. She works at Walmart as a cashier.
In the prank video, Love walks up to Leones and questions why she's working in a different section of the store.
"I'm in charge now and I don't appreciate the way you're working so I'm going to need to see your badge and vest," Love says.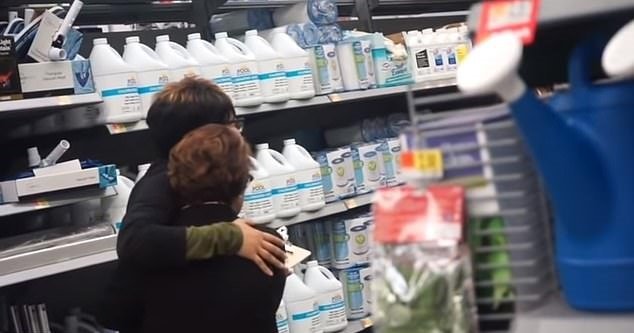 Shocked, Leones bursts into tears as she defends her hard work. "At that moment, I thought about my husband, my husband," Leones said in the interview with ABC Houston.
PRANKSTER BANNED FROM WALMART STORES
She revealed that she became upset because her husband of 43 years had a heart attack and recently underwent a quadruple bypass. Her job at Walmart covers his medical expenses.
Love then revealed it's a prank and that there is a cameraman.
"I'm sorry, don't cry. You're OK. I'm sorry. You're not fired. You're doing a really good job," she said as she hugged the upset cashier.
Walmart has released a statement banning the prankster and the camera person from Walmart.
It reads: "This prank is offensive and the people responsible are no longer welcome in our stores. We've taken actions on behalf of our associates, including asking YouTube to remove the video and calling their attention to the bullying nature of this hoax. Our associates work hard every day to serve our customers. They do a fantastic job, deserve better than being subjected to such disrespect, and will continue to have our full support."