Why Khloé Kardashian Tries to Keep the Peace Around Tristan Thompson
For the first time since their scandalous split, Khloé Kardashian is revealing why she remains civil with Tristan Thompson, and the reason can be summed up in two words: True Thompson.
Kardashian, 34, and Thompson, 28, parted ways a few months back amidst infidelity allegations against the NBA player, but the exes will always be in each other's lives thanks to their one-year-old daughter True.
The "Keeping Up With The Kardashians" star threw a birthday party for their daughter last month and she and Thompson were filmed being courteous towards each other, but now we know that the reality star was only making a sacrifice for True.
During a recent appearance on Laura Wasser's podcast "Divorce Sucks!" Kardashian confessed that her emotions are still raw and sometimes get "heightened," but she keeps things cool for the sake of True.
BABY COMES FIRST
In the advance clip published by TMZ, Kardashian continued:
"True is one-and-a-month old, so she doesn't really know what's happening, but to me she does know and she feels energy and I'm a big believer of that, so I do everything in my power to not put any sort of heavy energy around her."
KHLOÉ KARDASHIAN'S IDEAL CHILDHOOD 
The "Good American" co-founder also explained that having her daughter get the same kind of childhood she enjoyed with her own famous sisters is essential.
"I didn't do it because I thought she was going to remember this first party," Kardashian said of True's birthday bash. "It was really for me. I just wanted a happy, heavenly place, but I know that she's gonna wanna look back at all of her childhood memories like we all do."
"Me and my sisters, we will sit on the floor looking at our old photo albums," she added. "I wanna give her the same thing."
'GREAT PERSON'
Kardashian even spared some kind words for Thompson, proving that although they're no longer a couple, she intends to let him be fully involved in his daughter's life.
"I know her dad [Tristan Thompson] is a great person. I know how much he loves her and cares about her, so I want him to be there and it was civilized and we did it."
ROCKY HISTORY
Kardashian and Thompson's relationship has been plagued with controversy from the very beginning.
The pair got together while Thompson's ex-girlfriend Jordan Craig was pregnant with his son, Prince, and a few days before Kardashian welcomed their daughter, the "Cleveland Cavaliers" star was allegedly caught cheating.
Khloé Kardashian & Tristan Thompson Reunite to Celebrate Daughter True's Epic First Birthday Party #PeopleNow https://t.co/kK2z0J7Oxt pic.twitter.com/FjvqWQiEFW

— People (@people) April 15, 2019
THE LAST STRAW
For a while, it appeared the duo had fixed their relationship following the birth of True in April 2018, but after Thompson allegedly got messy with a friend of the Kardashian family, Jordyn Woods, there was no going back.
Despite these, it seems True will get to know the joy that comes from having a mommy and a daddy.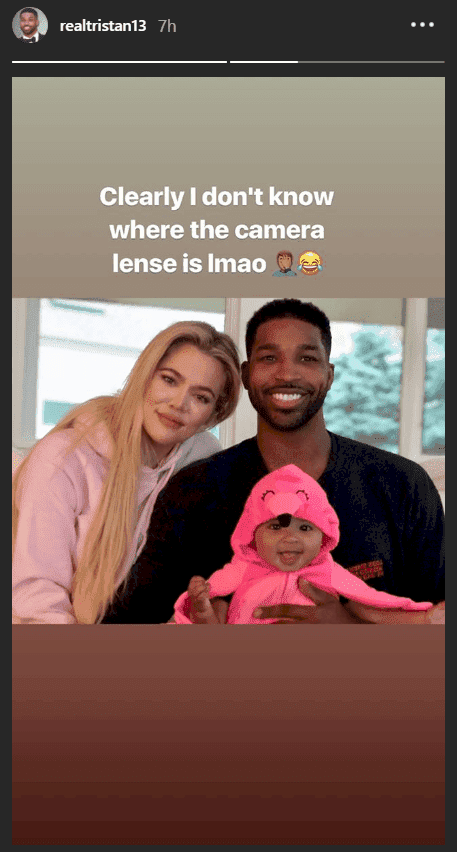 Way to go, Khloé Kardashian!