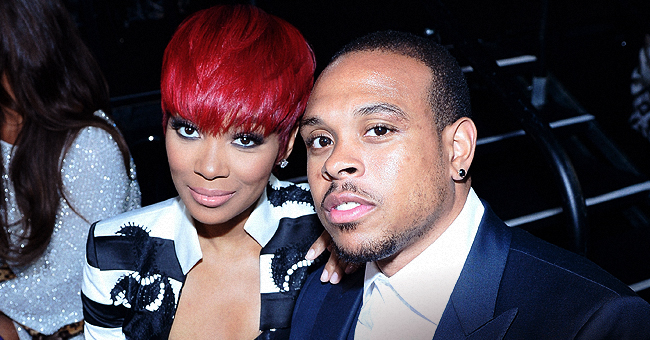 Getty images
Monica on the Pain of Her Divorce from Shannon Brown After Eight Years
Monica is finally opening up about how the ongoing divorce from her husband of eight years is draining her emotionally.
Since news broke about her split from basketball player Shannon Brown, Monica has preferred to stay quiet while putting on a brave face, but on this week's episode of "T.I. & Tiny: Friends and Family Hustle," the singer let it all out.
In a sneak peek from the episode, Monica and her mother visit a therapist who then asks what they hope to get from the appointment.
BUMPY ROAD
"I think a lot of my life changes have become so complex and difficult," said the mother-of-three before recounting her experiences, including her previous marriage to rapper Rodney "Rocko" Hill.
"I had two children. I stayed in that relationship a long time, and he was a loss on both levels. Then I finally met my husband and then I had my daughter, and it was good that he was athletic like the boys, so they had their own bond, and then now that's a loss. It's been some rough weeks these last few weeks."
BREAKING DOWN
Monica further revealed in a confessional scene that the events in her personal relationship have been taking a toll on her.
"I cannot lie. My personal relationship is taking a major toll on me. I'm feeling it every day," she admitted. "I've been keeping everything to myself, and I feel overwhelmed."
COPING MECHANISM
When the clip panned back to the therapist's scene, it was to hear Monica, 38, clear up some misconceptions about how she's been dealing with her challenges.
"I'm everybody's go-to, and I think it makes people think I'm pretending to be perfect when in actuality, I just don't believe in pausing, 'cause it's like you pause and you get stuck."
By the end of the video, Monica was in tears, proving that the Grammy winner is truly enduring an emotional rollercoaster.
The "Angel of Mine" singer initiated the divorce process in March after eight years of marriage to Shannon, 33. There's no confirmation on what led to the split, but fans noticed Monica had stopped wearing her ring or posing with her husband in pictures weeks before the filing.
The estranged couple tied the knot in November of 2010 and welcomed their daughter, Laiyah, on September 3, 2013.
Monica also has two sons, Rodney, 13; and Romelo, 11, from her previous marriage while Shannon has a son, Shannon Jr., from a prior relationship.
Please fill in your e-mail so we can share with you our top stories!