Elvis Presley Might Still Be Alive According to Conspiracy Theorists after a Newly Resurfaced Video
Elvis Presley was and is still a man of high reckon in the music industry. Long gone, the legend remains sorely missed and always gets netizens speculating that he is still alive.
Presley's fans continuously come up with conspiracy theories regarding his death as many strongly believe he is still alive and just living in secrecy.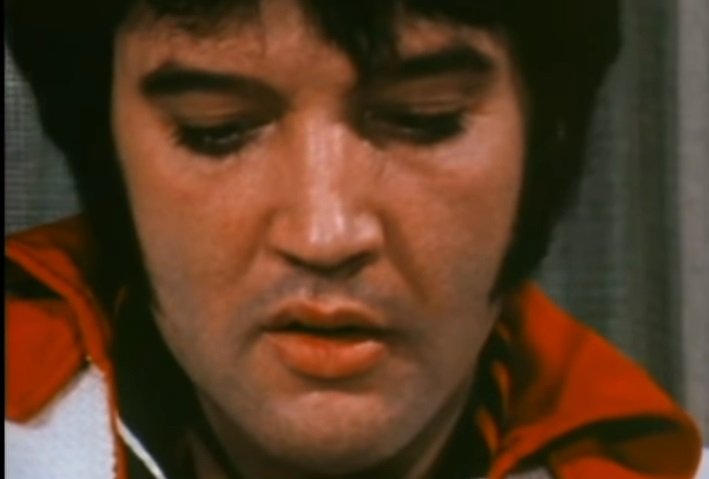 They are back at it again after an old video of Presley in an interview surfaced online. The clip runs for nine minutes, and fans believe that the man speaking is not Elvis but instead his twin brother!
The 1974 interview filmed in Texas has fueled the irrational beliefs that Elvis may be living in hiding with avid fans of the "Can't Help Falling in Love" crooner coming forward to point out differences between the man and the Elvis they know.
His fans strongly believe the conspiracy theory that his eyes are brown in the video but, looking carefully, you'd find that his eyes are actually blue!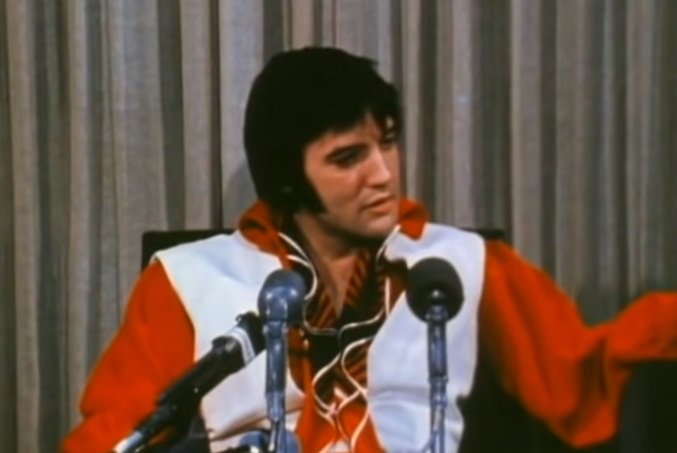 Unrelenting, avid fans also went on to point out the nervous mannerisms that "obviously" show that it is not the boisterous Elvis everyone had come to love. 
The keen observers believe that the King of Rock n' Roll must have used a body double and that no one could have fit the role better than his twin, Jesse Garon Presley. One fan wrote:
"I noticed that too, I also noticed that Jesse could not answer all of the questions about the events in Elvis' life."
Every devoted fan knows the touching story behind Jesse Garon Presley, Elvis' twin brother. But if you didn't know, Jesse died at birth and thus the amusing kink to this new conspiracy theory!
There is no better way to explain Elvis having a body double than concluding that Jesse must have lived on and stood in for Elvis when the need came.
It, however, seems like utter nonsense to hear that Jesse, although alive, had been kept secret all along so he would be able to play this "body double" role later in life.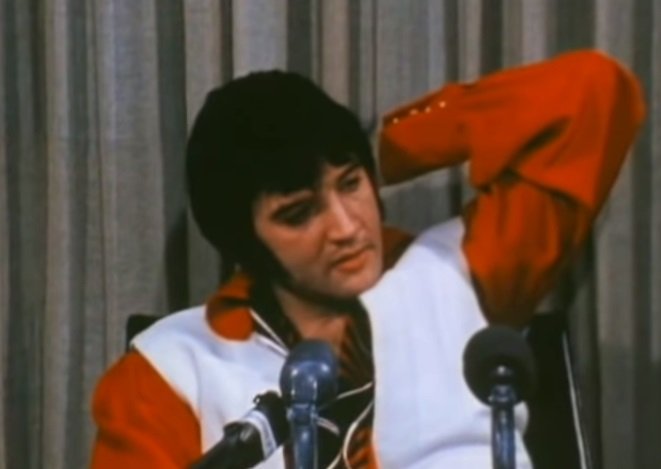 The confounding theories would mean the Presleys knew Elvis would become a legendary musician in his adulthood! It is confounding to find people hinting at Elvis' so-called stand-in may have been the one that passed away or that it's the other way around.
Despite the controversial nature of the conspiracy theories, fans seem very convinced that the video is a crucial one that proves the "body-double" theory.
It is not the first time fans will be making conspiracy theories regarding Elvis. His death remains one of the most controversial celebrity deaths and is thus, questioned continuously.