Meghan Markle's Official Occupation Revealed in Baby Archie's Birth Certificate
Seems like the Royal Family wants the world to forget about Meghan Markle's past as an actress considering that, in her son's birth certificate, there is only one occupation.
Archie Harrison Mountbatten-Windsor's birth certificate became available to the public on Friday, May 17, 2019, and revealed that Meghan is now simply a Princess.
According to the official document, the Duchess of Sussex's occupation is Princess of the United Kingdom, with no mention of her previous years as an actress.
Archie's birth certificate confirms he was born at the Portland Hospital in Westminster on 6th May. Meghan is listed as a "Princess of the United Kingdom" on the document. pic.twitter.com/zZ70xiUyfJ

— Lizzie Robinson (@LizzieITV) May 17, 2019
MEGHAN'S ACTING DAYS
It has been reported that, last year, one of Meghan's old acting resumes began circulating around the web, revealing her acting credits.
The resume included all of her skills, such as fluency in Spanish, proficiency in French, several dialects, kickboxing, tap dancing, musical theater and ballet, as well as the people she trained under.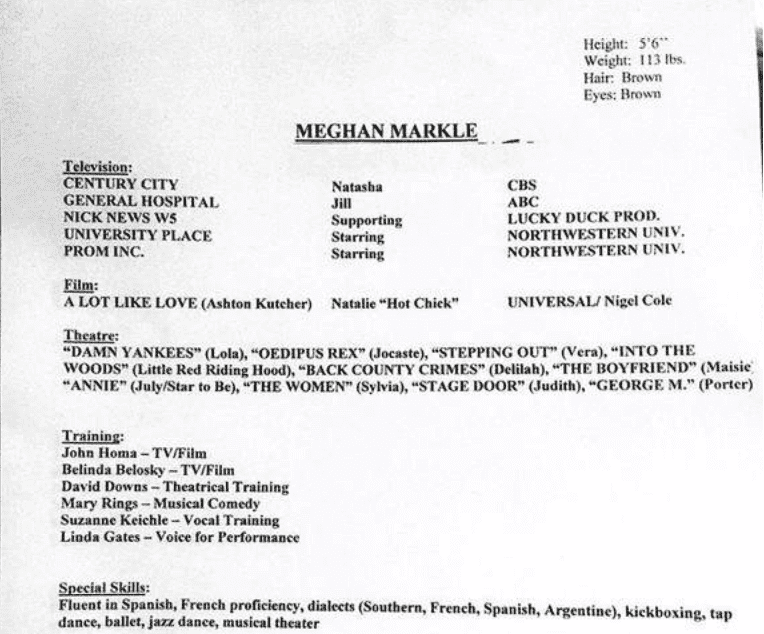 It is believed that the old resume was from a period when Meghan was still a struggling actress, as the only film listed in the resume was Ashton Kutcher's "A Lot Like Love."
Her television appearances could be counted with one hand, with "General Hospital" being the most famous one. The theater was where she had the most experience, with a total of ten plays under her belt.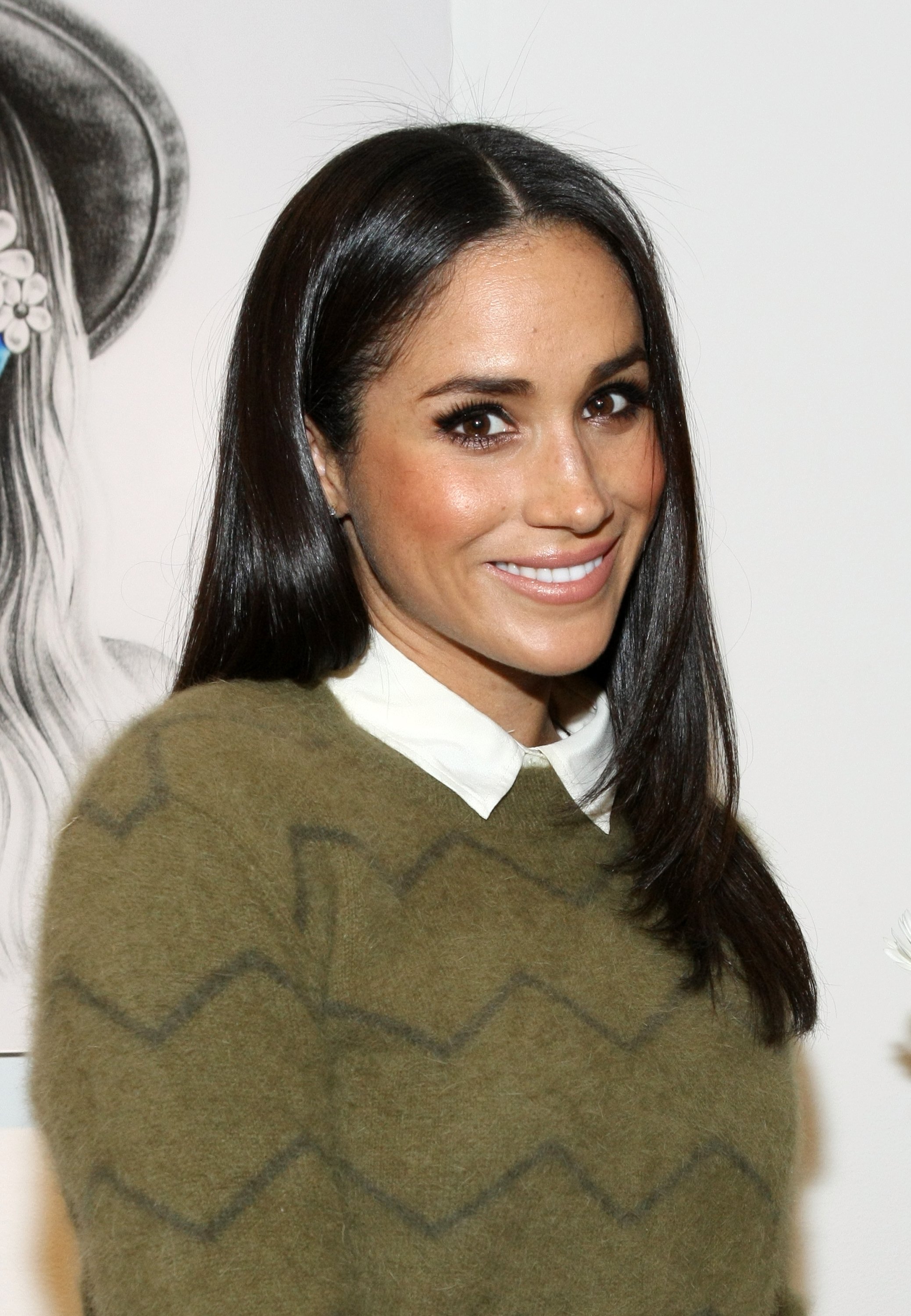 A BRAND NEW CHAPTER IN HER LIFE
She later went on to have more successful roles, including her breakout role as Rachel Zan in "Suits," which she played for seven seasons, between 2011 and 2018.
But all of them seems to be behind her back according to the new royal baby's birth certificate, which consolidates her as an important member of the Royal Family.
ARCHIE'S PLACE OF BIRTH REVEALED
The official document also put an end to the speculation surrounding Archie and where he was born. Some people believed that Meghan would opt for a home birth at Frogmore Cottage, but that didn't happen.
According to the birth certificate, the Duchess welcomed her son into the world at London's Portland Hospital, located on Great Portland Street, the same place where Princesses Beatrice and Eugenie were born in 1988 and 1990.