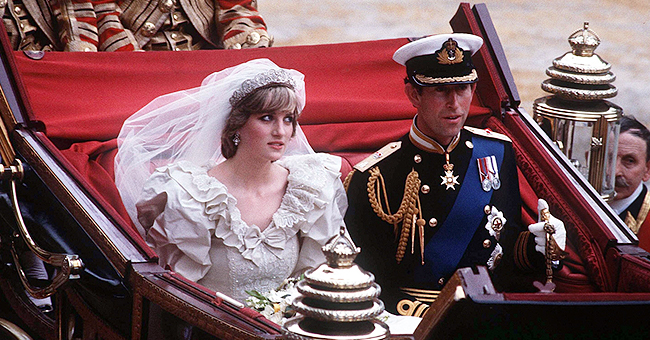 Getty Images
Princess Diana Suffered a Bride's Worst Fear before Her Wedding Ceremony

Princess Diana was known for her down to earth nature and connection to the people, but many didn't know that even on her big day, she went through every bride's worst nightmare.
At 19 years old, Princess Diana took the big step into the world of royalty and stardom when she got married to Prince Charles at St. Paul's Cathedral in London.
Looking every bit the gorgeous bride the public expected to see, Diana wore a dramatic white wedding dress complete with large frills at the top and a long train behind her.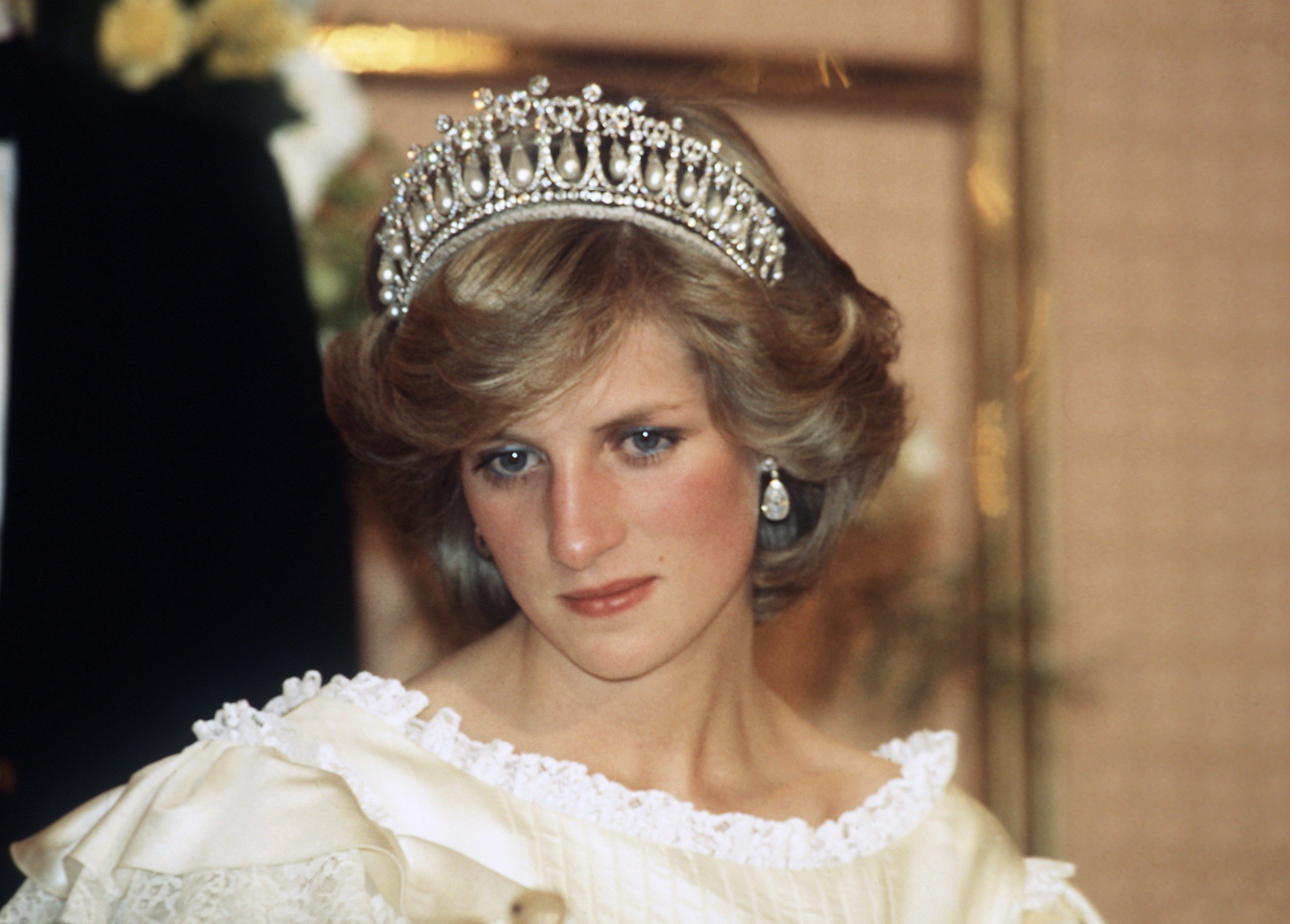 The late Princess Diana | Photo: Getty Images
Mere moments before she walked down the stairs, however, she encountered a major setback. As she went to spray her Quelques Fleurs perfume, the bottle's loose lid fell open and the contents poured onto the front of her dress.
Somehow, Diana and her makeup artist Barbara Daly worked around the large stain that resulted from the debacle. The beloved princess held up the part of the dress that got hit, pretending to lift it so she could more easily walk down the stairs.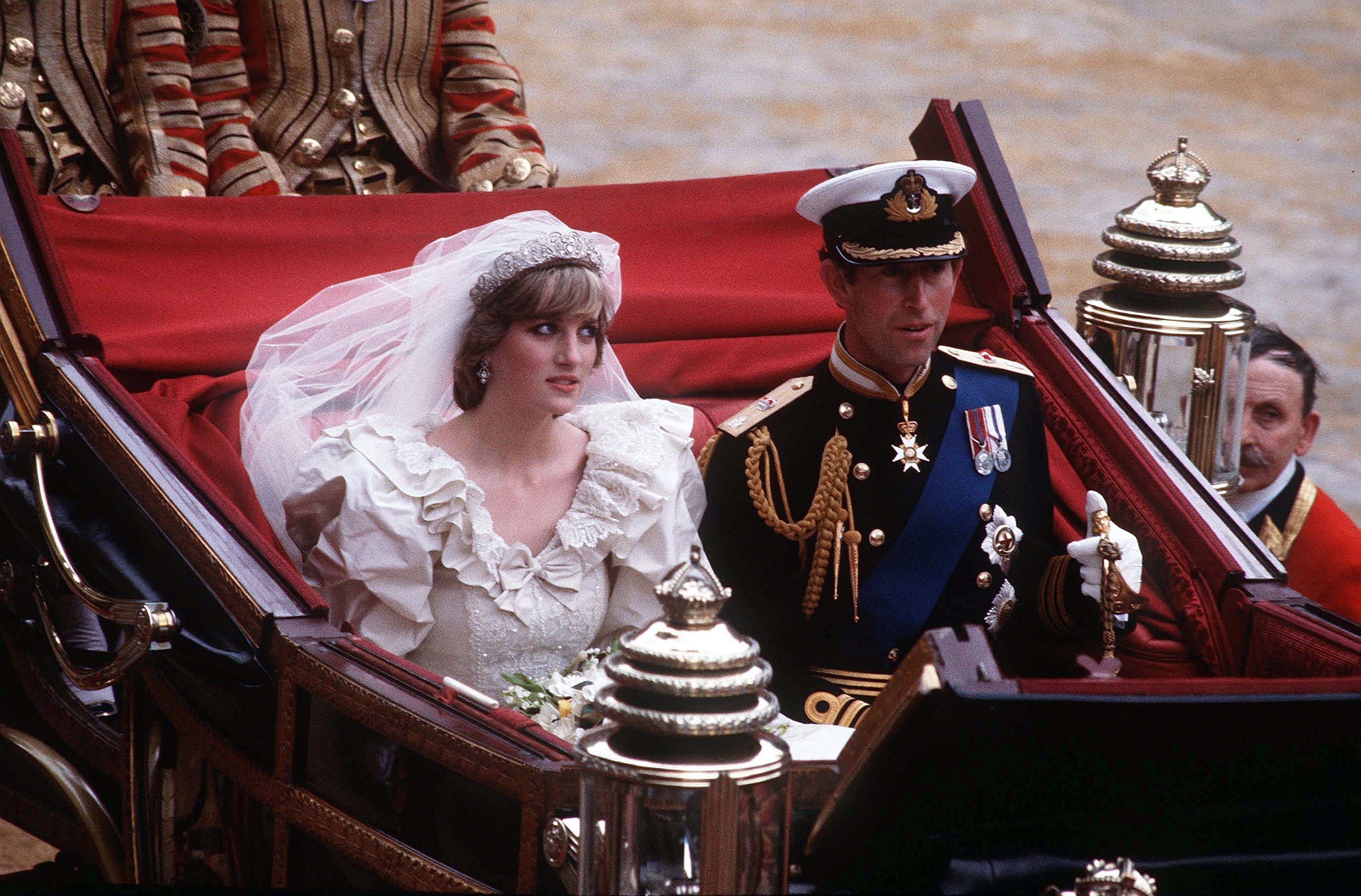 Prince Charles and Princess Diana on their wedding day in 1991 | Photo: Getty Images
The trick worked, and the stain was hidden from the 750 million pairs of eyes behind the cameras and the 3,500 guests in attendance. In addition to the messy wedding dress affair, Diana battled a headache the entire day.
We don't know if it was a factor in the mistake she made by mixing up Charles' names during the official ceremony. Instead of saying Charles Philip Arthur George, Diana said Philip Charles Arthur George.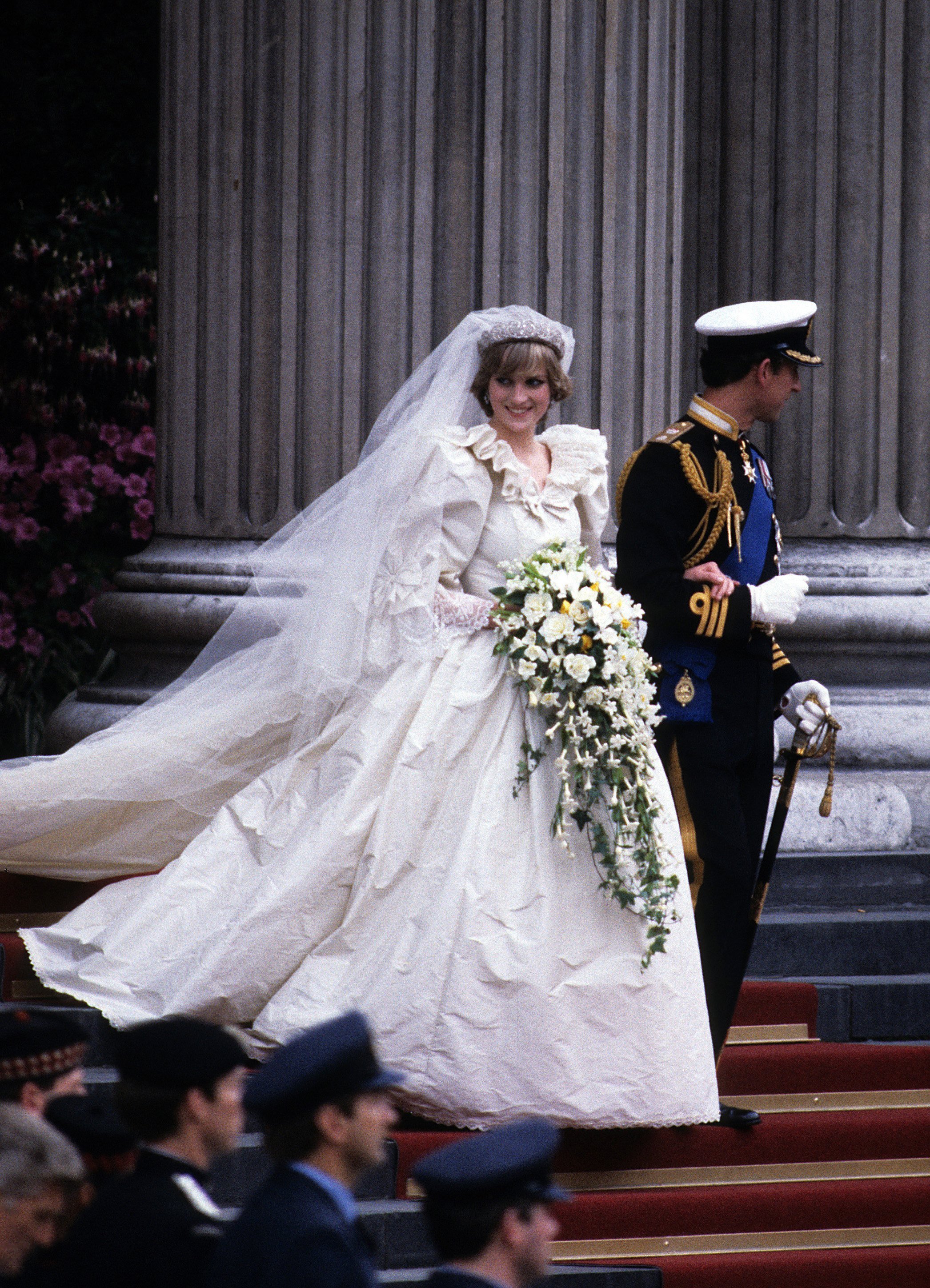 Princess Diana and Prince Charles on their wedding day in St Paul's Cathedral in London, 1991 | Photo: Getty Images
Charles wasn't impeccable on the big day either, saying "thy goods" as opposed to "my worldly goods" when exchanging vows.
Before the grand affair, Princess Diana shared her thoughts leading up to the first televised royal wedding when she did an interview with Andrew Morton for his upcoming book.
Prince Charles and Princess Diana | Photo: Getty Images
According to Bridges, she revealed that upon getting engaged:
"I went upstairs, had lunch with my sisters who were there, and I said, 'I can't marry him. I can't do this. This is absolutely unbelievable. And they were wonderful and said, 'Well, bad luck, Duch. Your face is on the tea towel, so you're too late to chicken out.'"
Of course, another major part of Diana's wedding was the diamond tiara she wore in 1991. In June 2018, the headpiece re-emerged after over 20 years without a wearer.
In June 2018, Diana's niece Celia McCorquodale walked down the aisle wearing the famous tiara as she got wed to George Woodhouse in a Stoke Rochford, Lincolnshire church.
McCorquodale, then 29, joins Diana and her sisters Jane and Sarah (her mother) on the list of women who have worn the tiara for their wedding. As to how Diana got it, the tiara was reportedly gifted to her grandmother Lady Cynthia Hamilton for her own wedding.
Please fill in your e-mail so we can share with you our top stories!