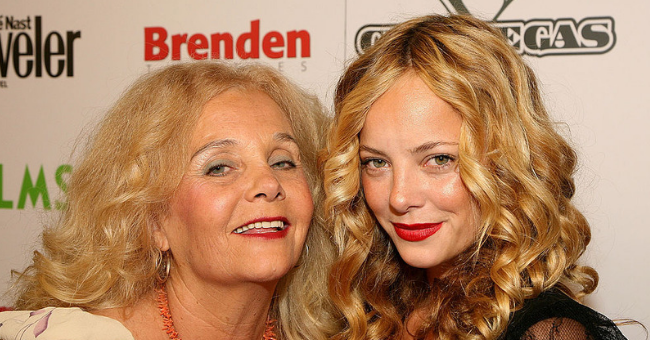 Getty Images
Actress Geneviève Waïte Dies at 71

The 71-year-old Geneviève Waïte, an actress and former model, passed away over the weekend. The cause of death has not been revealed.
Her daughter, Bijou Phillips, said on Instagram that Waïte passed away in her sleep. She described her mother as a "beautiful soul," and added:
"[She was] born from another planet. Her ideas, her songs, her voice, and her heartbeat to a beautiful African rhythm no one else had, and I am so thankful she was able to share it."
Philips described her mother's lyrics as "timeless and smart," and her "mind was poetry and wit." The "Almost Famous" actress added that her mother had a dry sense of humor.
She described her parents as having "a magical, wonderful, heartbreaking life together," and added that she was honored to be their child.
Waïte was born in Cape Town, South Africa and tied the knot with John Phillips of "The Mamas & Papas" folk-rock band in 1972.
Waïte landed her first film role as Joanna in the 1968 eponymous film. She also went on to star in "Myra Breckinridge," "Move," "The Man Who Fell to Earth," and "Just a Kiss."
Waïte's 1974 album "Romance Is on the Rise" was produced by John Phillips. The album was re-released in 2005 and included her cover of the Velvet Underground song "Femme Fatale."
"My mother was a gift, and I will miss her every day. In everything I cook, and in everything I sing and in everything I do without her wise guidance."
Waïte is survived by her children Tamerlane Phillips and Bijou Phillips and by her stepchildren Jeffrey Phillips, Mackenzie Phillips, and Chynna Phillips.
Please fill in your e-mail so we can share with you our top stories!