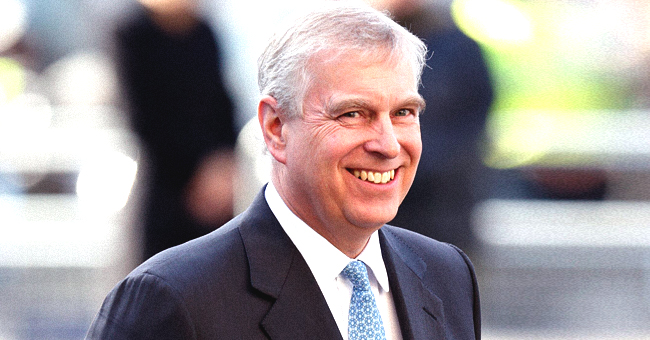 Sarah Ferguson Heats up Talk by Posing with Bridal Gown Amid 'Reunion Rumors' with Prince Andrew

Royal fans can't stop seeing signs of Duchess Sarah Ferguson reviving her love to Prince Andrew, even though they deny it, and her recent visit to a bridal dress shop fueled her followers' hopes of the two marrying again.
On May 19, 59-year-old Sarah Ferguson took to her Instagram account to post a picture of herself posing next to a mannequin wearing a bridal gown and veil at a Brides Do Good pop-up store, and her fans went crazy.
Ferguson, who divorced 59-year-old Prince Andrew more than 20 years ago, has been the subject of rumors of a possible love reunion between her and her ex-husband, since the two remain close and still share a household.
USER'S COMMENTS
"Thought you might be tying the knot again for a second," Instagram user Mary Sanders replied to the snapshot. "Andrew will love seeing you walk towards him again in that dress," another user added.
"Wishing you and the Duke of York will remarry soon, you're such a great couple to watch, still very close after being divorced for decades," a royal fan wrote.
"Could u hurry up and marry Andrew the love of your life. Invite, please. You are one hell of an amazing woman," read another comment.
"Lovely photo of you Dutchess! So… is this a clue or hint to something that may be happening in your near future?" wondered another of "Fergie's" fans.
"I truly hope this means you and HRH will be getting married again soon? The kids are grown and living their own lives, its time you two did the same. Anyone with eyes can see there's still a great and powerful love there," someone else added.
FORCED TO DIVORCE
Ferguson admitted a few years ago that she never wanted a divorce from Andrew, but the scandal that exposed her apparently having an affair with another man forced her to do it.
Royal watchers have always had a hard time understanding the nature of the relationship between the two after they divorced in 1996. Rumors about them reviving their romance have grown stronger recently.
RUMORS OF A RECONCILIATION RESURFACE
Following the wedding of their younger daughter Princess Beatrice in 2018 when Ferguson and Andrew sat together and looked like they were trying too hard not to pay too much attention to one another, suspicion arose among fans.
"So many people have asked me [if we are going to remarry], but we're so happy with the way we are right now," 60-year-old Ferguson told Daily Mail less than a month after the wedding, addressing the insisting rumors for the first time.
"We enjoy each other's company; we allow each other to blossom. I know it sounds like a fairy tale but that's the way we are," the mother-of-two said at the time.
Not only they share a residence in London, but they recently purchased a chalet in a ski resort in Switzerland.
"A table can't stand on three legs, really, so you have the Duke and I, and the two girls. We're a family unit and we lead by example," Ferguson explains.
"We support each other emotionally and we support each other health-wise. At least every two weeks we sit down and communicate, the four of us," she proudly said.
Please fill in your e-mail so we can share with you our top stories!