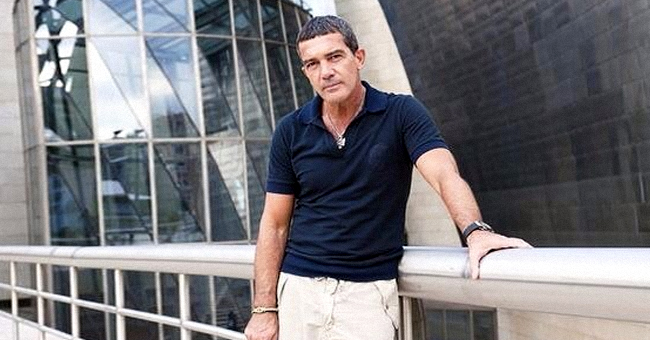 instagram.com/antoniobanderasoficial
Antonio Banderas Reveals Making Serious Changes after a Heart Attack

The "Mask of Zorro" star actor, Antonio Banderas has revealed the secret behind his new mental and physical strength, and it's as unusual as they get.
On the 26th of January in 2017, the actor had reportedly collapsed in his home while exercising, and the scare was later confirmed by himself to be an actual heart attack.
He said:
"I suffered a heart attack on January 26. It was a benign attack, it hasn't caused any permanent damage, and now I'm in a recovery period.
"It's something that happens every day to a lot of people. I didn't hide it, but I didn't want it to receive more importance than those suffered by other people."
Fast forward to a few years later; the "Desperado" star has come out to reveal that the heart attack he survived was a turning point in his life!
"It was fantastic advice for my life. I don't smoke anymore, I do more exercise than ever. I feel more clear in my brain and I kind of reinvented myself."
He said in an interview with Reuters in Cannes:
"I am reflecting very much about my acting career. And I feel very fresh and very new."
His new movie, "Pain and Glory" is about an ageing, frustrated and mentally tormented film director who reflects on his life.
On the set of the movie with Antonio Banderas is also long-time friend Penelope Cruz, and both actors were seen on the brink of tears after its Friday screening in Cannes.
Banderas, unable to control his emotion, revealed to journalists and reporters at a news conference that the time he spent working on the movie had been the happiest moments in his life, and that's something huge because he has appeared in over a hundred different movies.
The actor further explained that the health scare helped him reinvent and prepare himself in a positive way mentally. This helped in the long run because it was needed for him to play Salvador in Almodovar's "Pain and Glory."
Antonio Banderas knew that his friend Almodovar would take a look at his personal life before assigning the role to him, hence his personal will to embark on a journey of rediscovery.
Please fill in your e-mail so we can share with you our top stories!