Aretha Franklin May Have Left 3 Handwritten Wills Found Months After Her Death
Three handwritten wills have been found in Aretha Franklin's home months after the singer's death, putting paid to the initial conclusion that the "Queen of Soul" died without a will.
Following Aretha's death last August, it was announced that she did not leave a will behind, but that changed earlier this month with the discovery of three handwritten wills, reports the Associated Press.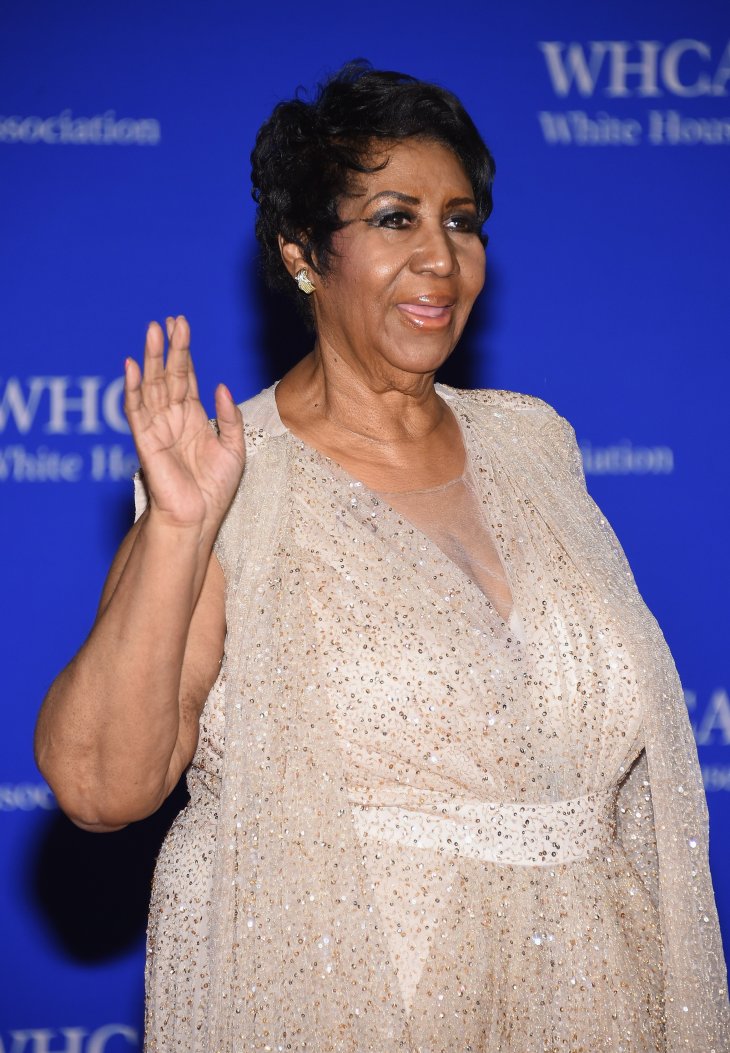 Two of the wills are reportedly dated 2010 and were found in a locked cabinet after a key was located. The most recent one is dated March 2014 and was discovered in a spiral notebook under cushions in the living room in Aretha's Michigan home.
Meanwhile, Aretha's son Kecalf is contending in court that his mother wanted him to serves as her estate representative
According to an attorney for Aretha's estate, David Bennett, the 2014 four-page handwritten document appears to give the legend's assets to her family although some of the writing is illegible, some words have been scratched out, and there are phrases in the margins.
The family of Aretha Franklin is headed to court over three wills purportedly handwritten by the late singer https://t.co/PDCjxQIc0W

— CNN (@CNN) May 21, 2019
Although Bennett is not sure if the unearthed wills are legal under Michigan law, he has filed them in court, and a hearing has been set for June 12.
Aretha's four sons – Clarence Franklin, Edward Franklin, Ted White Jr., & Kecalf Franklin – have been notified of the wills but there is no agreement on whether they should be considered valid. Two of the men also reportedly object to the wills.  
Aretha Franklin's estate has just gotten more complicated, as 3 handwritten documents were discovered in her house. Are they valid wills? A judge will decide. https://t.co/VbbvHAPNBY

— The New York Times (@nytimes) May 22, 2019
According to a statement obtained by PEOPLE from the late legend's estate:
"[Estate executor and niece Sabrina Owners] remains neutral and wishes that all parties involved make wise choices on behalf of their mother, her rich legacy, the family and the Aretha Franklin estate."
A surprising discovery nine months after Aretha Franklin's death – an attorney says three handwritten wills have been uncovered in Franklin's Detroit-area home.

One of those wills also reveals the father of her eldest son, which contradicts previous reports. pic.twitter.com/DCAj09w0iG

— TODAY (@TODAYshow) May 22, 2019
Meanwhile, Aretha's son Kecalf is contending in court that his mother wanted him to serves as her estate representative in the 2014 will. He is also kicking against plans to sell a piece of land beside the "R-E-S-P-E-C-T" singer's Oakland County home for $325,000.
Aretha died on August 16, 2018, after a long battle with pancreatic cancer of the neuroendocrine type. She was 76.
The loss of @ArethaFranklin is a blow for everybody who loves real music: Music from the heart, the soul and the Church. Her voice was unique, her piano playing underrated – she was one of my favourite pianists. pic.twitter.com/ug5oZYywAz

— Elton John (@eltonofficial) August 16, 2018
Since her death, the undisputable musical icon's life and legacy have been celebrated with several tributes, a concert documentary "Amazing Grace," and most recently, a posthumous Pulitzer Prize in recognition of "her indelible contribution to American music and culture for more than five decades."