Rapper Foxy Brown Booed off NYC Stage During Kandi Burruss' Dungeon Party Tour (Video)
Foxy Brown is considered by many one of the most iconic female rappers to have hailed from Brooklyn. However, she was recently booed off the stage Kandi Burrus' "Welcome to the Dungeon" tour stop in New York City.
When singer and "Real Housewives of Atlanta" star Kandi Burrus introduced Foxy Brown on stage, she said it was an honor to have her there. She also the crowd to give the '90s star a welcome she deserved, and although fans seemed to be enthusiastic about the performance, everything quickly went left.
Brown, 40, took the stage wearing a mask and sunglasses that covered her face, a corset, long coat, and thigh-high boots. She was joined by two backup rappers that tried to hype the crowd on her behalf, but Brown's performance went off the rails.
She couldn't keep up with the verses, skipped over many words, and even seemed to be rapping to the wrong lyrics over her tracks.
When she struggled with the lyrics of her 1996 track, "I'll Be," originally featuring JAY-Z, the crowd started booing her. And as she tried to give an acapella performance, Foxy was unceremoniously dragged off stage.
As the audience at the Terminal 5 stage continued their booing, Kandi Burrus came out to ask them to "respect her girl," but the people were not having it.
To appease, or hype up, even more, the crowd, the DJ then started playing "The Jump Off" by Lil' Kim — who has been Foxy's rap rival since the '90s.
Fans had mixed reactions to the incident, with some of them sympathizing with Brown, and others stating she shouldn't be allowed to be on stage anymore because of her hearing problems.
Thanks. She's human! They should've given her a break!

— Wouldn't you like to know (@mznekaboo2U) May 19, 2019
In 2005, Foxy announced that she was diagnosed with "sudden and severe hearing loss" and that she had not heard another person's voice in six months.
"It was 100 percent gone, overnight. They don't even know why," she said in an interview years later. And continued:
"I have the best surgeon in the world who specializes in ear problems and the operations and surgeries and Wednesday night [in 2005], I was out shooting the cover of XXL with Jay-Z, Kanye West, and LeBron, and Thursday morning I woke up and couldn't hear anything. I was completely deaf. 100 percent."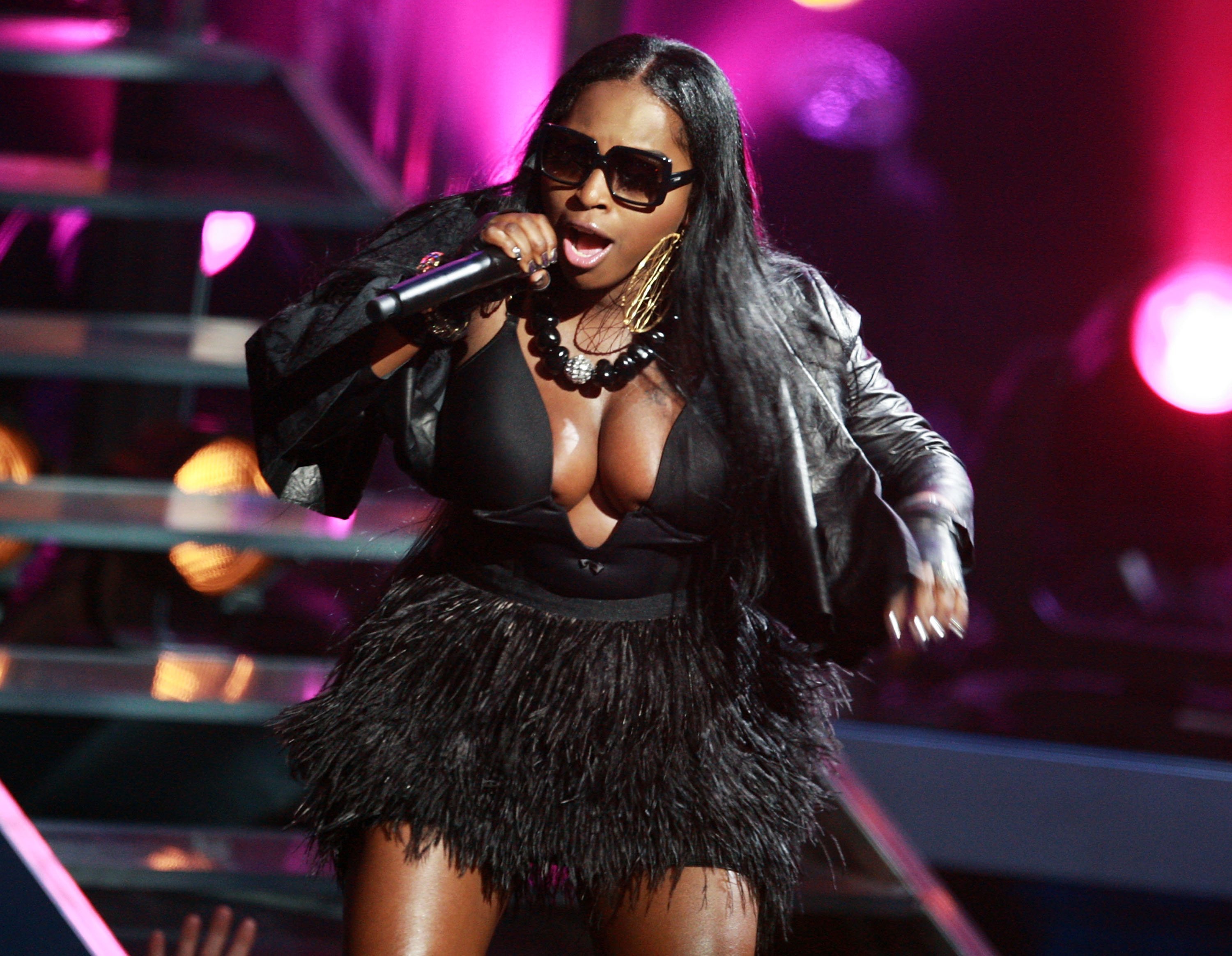 Brown underwent surgery in 2006 and said her hearing was completely back. However, fans have been speculating she must be partially deaf, and that is affecting her career.
Brown hasn't been active in the music industry since she released her last album, "Broken Silence," in 2001. The rapper welcomed a baby girl in March 2017, and her most recent work was a feature on Nicki Minaj's album "Queen."
She is currently back to work on her upcoming 4th visual studio album "King Soon Come," which is expected to be released this year.