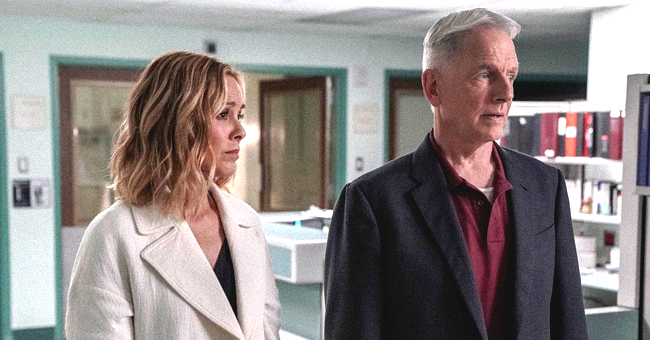 Cote de Pablo to Return in Season 17 Premiere of NCIS
De Pablo's character Ziva David's shocking return to the series in Season 16's finale after long believed to be dead will be further explained in the upcoming season's premiere.
The final episode from Season 16 of "NCIS" was aired on May 21, and it featured a cliffhanger with the shocking return of Special Agent Ziva David, who was supposedly killed by a mortar attack in Israel on Season 13.
"Hello Gibbs. No time for pleasantries. You're in danger," the character, portrayed by 39-year-old Chilean-born Cote de Pablo, said as she showed up down Gibbs' basement.
"Well, aren't you going to say something?" are the only other words Ziva utters before Gibbs manages to say her name and the episode finishes, leaving the audience puzzled.
IS SHE BACK FOR GOOD?
The surprising appearance prompted fans to wonder whether she was actually back in the police procedural for good, but the showrunners released a statement that assures she will "guest star" on next season's premiere.
"This surprise moment is just the beginning. We are thrilled to share that Cote de Pablo will guest star in the NCIS Season 17 premiere this Fall as Ziva's warning to Gibbs unfolds," Frank Cardea and Steven D. Binder informed the press.
In fact, de Pablo hasn't been signed as a series regular for the upcoming season, which will be airing next fall, but at least the fans that have been begging for her character to come back will have some satisfaction.
Ziva was killed off offscreen on Season 13, with her love interest Anthony DiNozzo, played by Michael Weatherly, also leaving the series as he sets up to raise the baby Tali had with him, something he only found out after her alleged death.
FANS CALL MICHAEL WEATHERLY OUT
Therefore, fans are also hopeful that they will have an update about DiNozzo and the baby, and maybe even an appearance of Weatherly.
Some of them took to Twitter to demand a reaction from the actor, who recently deleted his social media presence following accusations of sexual harassment by his former "Bull" co-star Eliza Dushku.
"I wish Michael Weatherly was still online to react to Ziva's return," a member of the public tweeted.
"Michael Weatherly deleted his social media knowing damn well Ziva was coming back to 'NCIS' and that I, specifically, would bombard his mentions demanding answers. A true genius," Rebecca Werez joked.
"I'd like to know when Michael Weatherly is going to tweet about Ziva/Cote being back," added yet another fan.
DE PABLO'S COMEBACK
As for de Pablo, some are of the opinion that choosing to return to the show in some form might be a smart career move for the actress, who hasn't managed to leave her character behind and have similar success with another role.
Back in the day, Pablo said that her character was "not being treated with the respect that she deserved, and she wanted to try more interesting characters, but now the showrunners might have made her an offer she couldn't refuse.
Please fill in your e-mail so we can share with you our top stories!