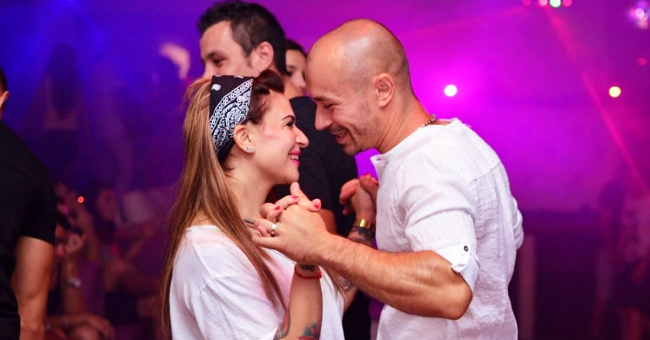 Source: pxhere.com
Joke: After 20 Years of Marriage, a Wife Takes Her Husband to a Strip Club for His Birthday
The truth always comes out one way or another, as one husband found out in today's joke of the day after a birthday present from his wife revealed his secret.
Sheila decided to treat her husband Dave, to whom she been married for over 20 years, for his birthday and took him to a strip club. Since she would be there with him, she figured it could do no harm, so off they went.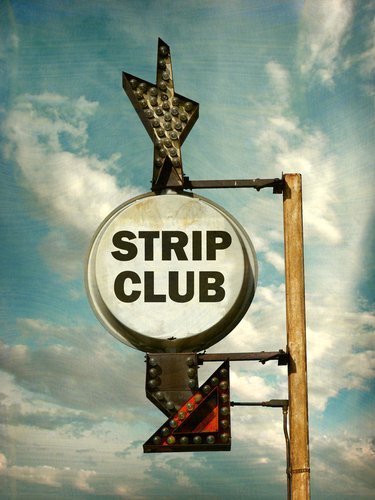 A worn Strip Club sign. | Source: Shutterstock.
When they arrived at the club, the doorman said, "Hey Dave! How are you doing?" Sheila, puzzled by the exchange, asked Dave whether he'd been at the strip club before, but he vehemently shook his head and answered, "Oh no, he is on my bowling team."
And so they proceeded to pick a table and soon a waitress came over. With a smile, she asked Dave if he wanted his usual glass of red wine.
"How did the waitress know what you like to drink?" Sheila asked Dave suspiciously. "Honey, she's in the Ladies Bowling League," he replied. "We share lanes with them."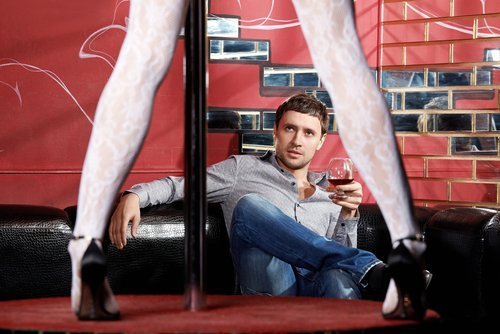 A man with a glass of red wine at a strip club. | Source: Shutterstock.
Shortly after, a stripper came over to the table and threw her arms around Dave. "Hi Davey, want your usual table dance, big boy?" she asked with a smile.
Sheila, furious with Dave, grabbed her purse and stormed out of the club. Dave rushed after his wife and caught up to her just as she got into a cab.
Before she could slam the door, he jumped in and profusely began to explain that the stripper mistook him for someone else, but Sheila didn't want to hear any of it. Enraged with his deceit, she called him every vile word in the dictionary as she screamed at him.
The cabby, who had a front-row seat to the quarrel, turned his head and said,
"Looks like you picked up a real witch tonight, Dave."
While Dave learned a lesson in honesty, another husband learned a lesson in the value of give and take in the next joke.
One Saturday morning, a couple goes shopping, and a pair of boots grab the wife's attention. With winter around the corner and needing proper shoes, she asks her husband if she could buy them.
But the husband shakes his head and says, "No chance my love, they are way too expensive."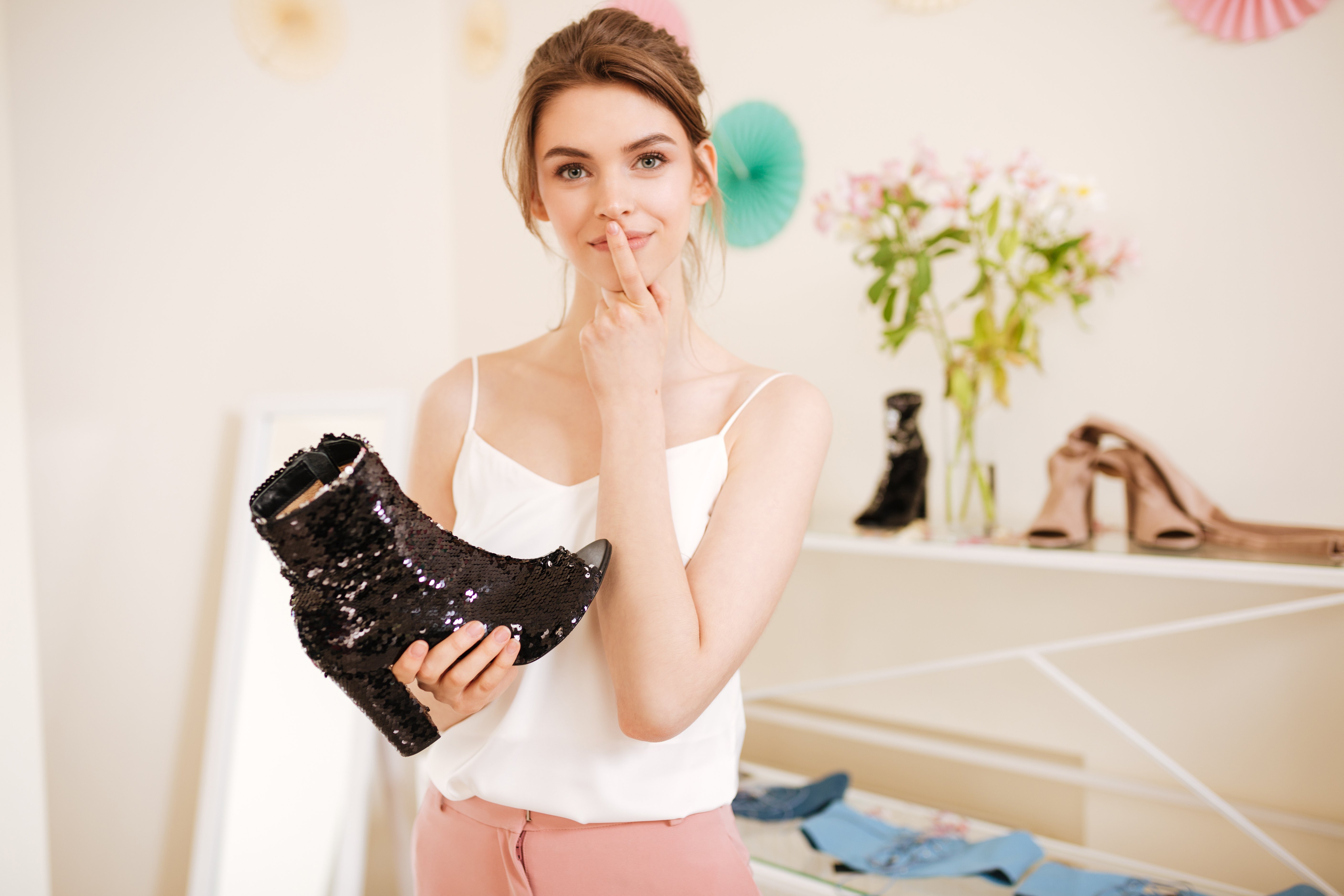 A young woman in a clothing store looking at boots. | Source: Shutterstock.
Later on in bed, the wife is well on her way to dreamland when she feels her husband's hand on her waist. Feeling frisky, he tries his luck, and his hand slides down to her thigh.
She turns to him and says,
"No chance, my love if you are not prepared to shoe the horse, you sure ain't riding it."
Please fill in your e-mail so we can share with you our top stories!