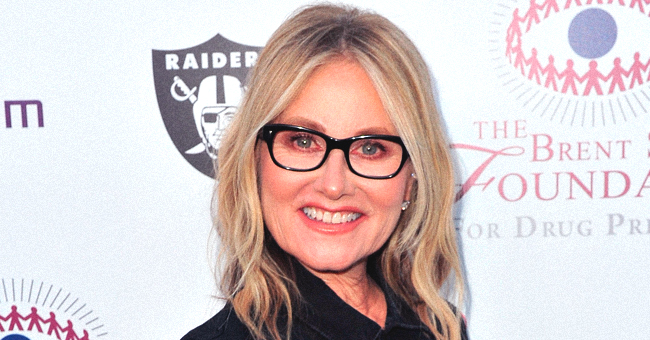 Source: Getty Images.
Maureen McCormick of 'Brady Bunch' Fame Once Revealed Her Struggle with Drugs

Maureen McCormick made a name for herself as the perky teen, Marcia Brady in the iconic 1970s sitcom "The Brady Bunch." In contrast to her carefree wholesome character, Maureen started using drugs which cost her dearly as she opened up about her struggle years later.
In September 2017, while attending the Summer Spectacular in aid to the Brent Shapiro Foundation for Drug Prevention, she told ET more about her addiction to drugs.
"I struggled with drug addiction for gosh, six, seven years, and it was awful. I've been sober now for 35 years, and my life has never been so good," she said.
For Maureen the turning point in her drug use came when she came face to face with losing her husband Michael as she added, When we first got together, I was still dabbling, you know, it's either me or that, take it, or I'm out of here,'" she recalled. "And I realized that I didn't want to lose one of the greatest things I had ever found."
It was the last in a series of low points which she said "destroyed" her parents while her partying ways also impacted her work as Maureen elaborated, "I destroyed certain jobs, there were somewhere I was really high, and it was bad. It was really bad."
After decades of sobriety, Maureen expressed that she felt "lucky to be here, alive" after she managed to come out of the downward spiral her life became because of the drug use.
Since she turned her life around, Maureen has been working hard to inspire others also struggling with addiction. "If you're an addictive personality, it's a disease, and it's nothing to be ashamed of. So many people today are still just incredibly embarrassed about talking about it as if it's a weakness," she said.
When she served as the keynote speaker for the East House's Hope & Recovery Luncheon at the Rochester Riverside Convention Center in September 2017, Maureen added that talking about addiction is vital in moving forward.
"I think the only way with anything in this world to move forward, to get better, to help others is when people talk about where they've been and what they've gone through and where they've come to," she said.
The void in Maureen's life that she tried to fill with drugs and alcohol came after "The Brady Bunch" got canceled when she was 18 years old. She became addicted to cocaine and Quaaludes but landed an audition with Steven Spielberg for a role in "The Raiders of the Lost Ark" in 1981.
While it would have been the perfect role to get her acting career back on track, she showed up high on cocaine after not having slept for three days and blew the audition while her professional career took a severe hit.
Although Maureen's career never recovered, she will always be known as the beautiful perky teen in the iconic television series "The Brady Bunch" who lived in one of the most recognizable homes in showbiz.
The split-level ranch that the Brady family called home went on sale for the first time in 45 years in July 2018 and looked virtually unchanged since the series got shot there decades ago.
Please fill in your e-mail so we can share with you our top stories!