Cuba Gooding Jr.'s Son Mason Takes after Dad as He Makes Film Debut in 'Booksmart'
Mason Gooding, the middle child of actor Cuba Gooding Jr., is following his dad's steps into Hollywood and recently made his debut on the big screen as part of the cast of "Booksmart." The young man opened up about the experience and shared the acting tips he received from Cuba.
What Mason Gooding loves more about acting is the psychology that requires embodying other people and learning something from each new character. Even if his father weren't an actor, he said, Mason would be drawn to the industry.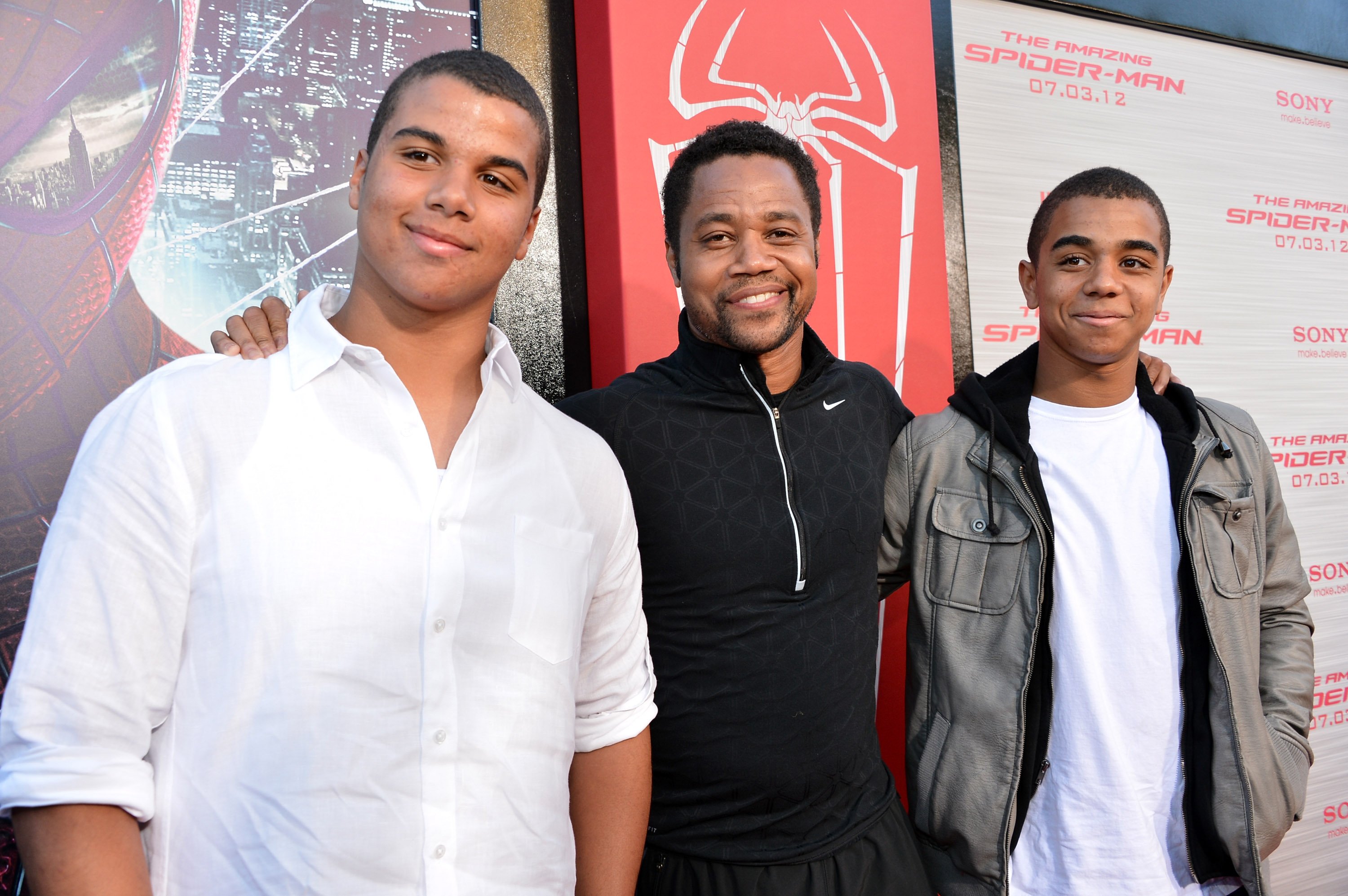 "More than the access and wealth that people think actors love, I particularly love studying human behavior and why we are the way we are, and maybe they can learn something from a character or maybe even a little about themselves," he recently told The Shadow League.
"If you know anything about my dad, you know he likes to have a good time. And he is a loud and commanding presence, and he said because of that, we Goodings are a well of emotion..."
Gooding is currently promoting his new film, "Booksmart," a comedy high-school-centered film about two senior girls that realize they lost four years of life-defining experiences while focusing too much on their good grades and securing a position at a top tier university.
To right their wrongs, they decide to experience four years in one night, as they plan to get invited to the biggest high school party of the year on the night before graduation, which is hosted by Gooding's character, Nick, one of the cool kids.
Mason, unlike Nick, was never the popular type in school.
"Growing up I wasn't at all like the character," Mason admitted. "The character Nick is cool, very laid back, he loves everybody, he's really personal and social, and I wasn't like that in high school. I was a chubby kid dork who really just wanted to read comic books and play video games."
And continued:
"When I was auditioning, I realized that made me the perfect person to play someone like Nick. Being something of a socially distant person as a kid gave me the ability to be able to watch people like Nick and project what I learned from being around those people and put into the character."
And even though Gooding lacked good grades at school, his father gave him two choices: he could go to college, or he could act, but if he chose the second, he would have to wait until he was 18.
Eventually, Mason decided to got for NYU, where he enrolled at the Tisch School of the Arts to study dramatic writing and psychology.
However, he left school after he booked some projects during his junior year. "I haven't gone back to NYU yet, but I certainly plan to in the future," Gooding said. "I kind of, in a way, chose both, much to my dad's dismay; I'm sure."
And talking his Academy Award-winning father, Mason revealed some of the acting tips Cuba shared with him, especially when it comes to showing emotion on the screen.
Cuba explained that he has seen many young actors forcing themselves to shed tears in sad moments on screen when in real life, people actually try to force down those tears.
"You try to stay strong in the moment, which is where the real tragedy comes from," Mason explained.
And continued:
"He said as Goodings, we tend to be very emotional creatures, very boisterous in a lot of instances. If you know anything about my dad, you know he likes to have a good time. And he is a loud and commanding presence, and he said because of that, we Goodings are a well of emotion. And it's not about blowing it out of proportion all the time. He said it's about holding it down and keeping it down until the perfect moment comes and let it explode from you, and that's what moves audiences."
Mason's career is just starting, but he already has big plans for his future in the entertainment industry. He wants to try writing and directing, but since acting is the first thing he did, he hopes to do it "until I'm dead."