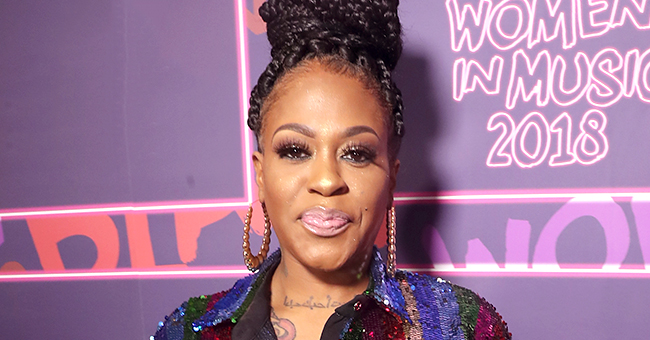 Getty Images
Lil Mo Wants to 'Wife Me up a Pretty Boss' after Confirming Split from Karl Dargan
Lil Mo is done with men after breaking up with Karl Dargan, expressing her intent of dating women now.
Lil Mo is single and ready to mingle, and this time, she's not mingling with men. The mother-of-five has officially split from her 3rd husband, bro-boxer Karl Dargan. Despite their 5-year marriage, it seems they are officially over after multiple cheating scandals and speculations.
Now, the songstress is tired of feeling cheated and is ultimately done with men. She first revealed that she was single through a selfie, saying:
"SINGLE!!! Looks good on me. Happy feels sooooo wonderful. GLOW LITTY all them want get WIT ME!! The streets waited for this announcement!! IN REAL LIFE. I've been LIT every since #savageheart #PK #LILMOback"
She then shared a quote from a fellow Instagram user, which wrote: "I am happy, hurting, and healing at the same time. don't ask me how i'm doing it because i don't know, but i'm doing it and i'm so proud of myself."
Lil Mo added her own lengthy caption to the post, describing herself in many ways. What she added that was shocking to a lot though, was her plans of getting married to a woman.
"[...] Y'all gonna get all this PAIN. And ima get PAID and wife me up a pretty boss [expletive.]"'
While this seems shocking, Lil Mo has always been open about finding other women attractive. However, it seems it was that same attraction that Karl had for women that would ultimately ruin their relationship.
Whether or not it is actually true that she's done dating men and would rather date women, only time can tell. For now, she is still trying to recover from the pain of separating from her husband, while continuing to work hard for her five children.
Please fill in your e-mail so we can share with you our top stories!