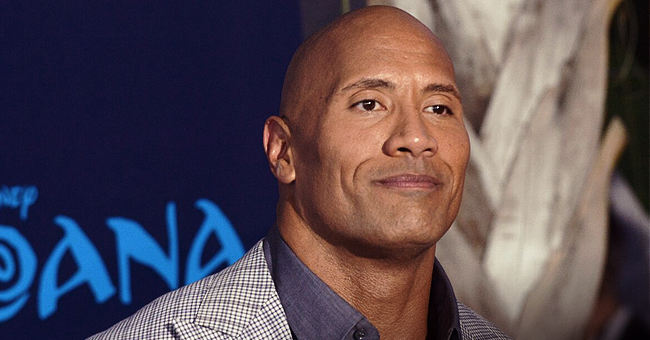 Getty images
How Dwyane Johnson's Daughter 'Suckered' Him into Cosy Memorial Day Ending

Dwayne "The Rock" Johnson " maybe the toughest action hero in showbiz, but he's a soft touch when it comes to his daughter, Jasmine.
Dwayne "The Rock" Johnson admitted that he "got suckered" into watching "The Incredibles 2" for the 57th time by his adorable three-year-old daughter Jasmine.
The father-of-three posted an adorable photo of the sweet moment he shared with his daughter on Instagram, on Memorial Day.
"I'm grateful to the bone and honor all the servicemen & servicewomen who gave their everything for the very blessings that we all enjoy. Hope you had a blessed Memorial Day weekend with your families." Dwayne Johnson
THE ROCK'S "INCREDIBLE" END OF MEMORIAL DAY
On May 27, 2019, along with the rest of America, Johnson paid homage to the memory of the many US servicemen and women who died serving our country.
He ended the day by watching a movie with his 3-year-old daughter - a privilege he attributes to the sacrifice of those who fight to keep us safe.
"Good way to close out our Memorial Day. The freedoms & safety to enjoy these blessed moments in my life with my babies, that I hold close to my ? - I know don't come without a sacrifice and burden to endure," he wrote.
The 46-year-old actor shares two daughters, Jasmine Lia, and Tiana Gia, with Lauren Hashian
THE ROCK'S ADORABLE SNAP
The Rock shared a photo he's taken of the sweet moment he shared with his daughter.
The snap, taken from above, shows Johnson's muscular legs and Jasmine sitting between them dressed in a pink-and-white Pegasus-patterned pajama as they watch the movie in bed.
THE ROCK'S OLDEST DAUGHTER GRADUATES
Johnson proudly shared a snap o himself with his oldest 17-year-old Simone Alexandra.daughter, who graduated high school graduation on May 24, 2019.
"And then your babies graduate. Very proud of my first daughter graduating high school, kickin' ass and is now NYU bound. I love you and one day you'll stop pulling away from my beastly arms & kisses," he wrote.
THE ROCK WILL BE BACK WITH "JUMANJI"
Johnson shares Simone with film producer Dany García, who is producing the third movie in the "Jumanji" franchise, and the second starring The Rock.
Johnson and Garcia married in 1997 and announced their amicable separation in 2007.
Johnson shares two young daughters with his partner, Lauren Hashian.
THE ROCK'S BABY GIRLS
Dwayne Johnson has lamented that his oldest daughter Simone is all grown up and pulls away from his hugs and kisses, but he can console himself with his two adorable, cuddly toddlers.
The 46-year-old actor shares two daughters, Jasmine Lia, and Tiana Gia, with Lauren Hashian, daughter of Boston drummer Sib Hashian whom he met while filming "The Game Plan" in 2006.
In 2015, the actor and Hashian, welcomed their first daughter, Jasmine; and in April 2018, they were blessed with Tiana.
Please fill in your e-mail so we can share with you our top stories!