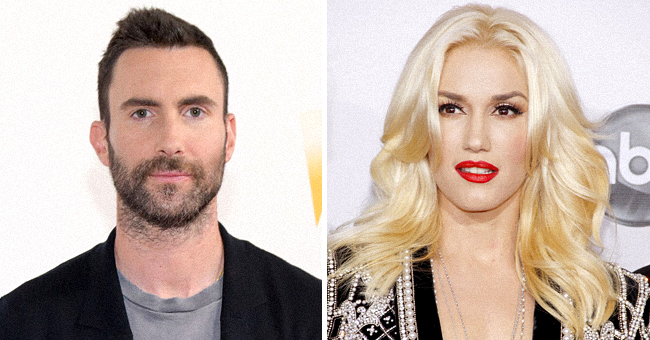 Getty images // Shutterstock.com
Adam Levine Reportedly Has 'No Bad Blood' with 'The Voice' Coaches

Adam Levine's departure from "The Voice" shocked fans, but his decision was well supported by the other coaches, as he reportedly has no tension between them.
"The Voice" coach, Adam Levine, decided to leave the show after 16 long seasons, which surprised fans and colleagues, but the singer remains open with the other coaches about his choice, according to a source.
"[Leaving the show] is something he's been talking to [host] Carson [Daly] and the other coaches about for some time," the source close to Levine told PEOPLE. "It's just time for him to leave."
The insider also shared that the Maroon 5 lead singer has "no bad blood" with the other coaches, including his replacement, Gwen Stefani, whose return he is excited about.
"It's bittersweet for everyone, but Adam is so excited that Gwen is going to take his chair," said the source.
Levine's exit has been addressed by the other coaches as well, beginning with his "brother for life," Blake Shelton, who immediately took to Twitter his sentiments, admitting that he had a "hard time wrapping my head" around the situation.
Although the two judges always bicker on the show, they have formed a friendship that goes beyond small arguments. Levine even admitting his love for Shelton on Instagram recently.
Kelly Clarkson also talked about Levine's decision when asked about it during the Indianapolis 500 event on Sunday. Although the news came as a surprise, the country singer understood where Levine was coming from, having been on the show for eight years.
The host of the show, Carson Daly announced Levine's depart on "Today," along with the news of Shelton's girlfriend, Stefani, replacing the "Moves Like Jagger" singer, who also coached back in season 7, 9, and 12
"Gwen Stefani returns with Kelly, John, and Blake on the Voice stage this fall. Join us in welcoming back Gwen, and sharing our heartfelt gratitude to Adam!" read "The Voice's" tweet.
Please fill in your e-mail so we can share with you our top stories!