Michelle Obama's Heartwarming Tribute to 'Sesame Street' as the Show Turns 50
Michelle Obama paid tribute to iconic children's show "Sesame Street" and shared adorable throwback photos of her daughters.
Former First Lady Michelle Obama was honored at the Sesame Workshop's 50th Anniversary Gala, and she gave back the love in an Instagram post.
Michelle, who has a long history of working with "Sesame Street" to promote health and nutrition in children, shared adorable throwback photos of her own daughters.
"I could not be more honored to help celebrate 50 years of @SesameStreet tonight. It's a program that's been a part of my life as a child, as a mother, as First Lady—and thankfully, still today." Michelle Obama
MICHELLE RECALLS FIRST VISIT TO "SESAME STREET"
On May 29, 2019, Michelle was honored with the Joan Ganz Cooney Award and chose that occasion to pay her own tribute to the iconic show.
Michelle recalled the first time she was on the "Sesame Street" set with her two daughters, Malia, and Sasha in 2010.
The former First Lady is dedicated to fighting childhood obesity
EVEN THE SECRET SERVICE LOVED "SESAME STREET"
Michelle revealed that as they walked down the familiar street with the brownstone, the grocery store, and the famous trash can, she and her daughters were stunned speechless, and even the Secret Service agents were in awe.
"But it wasn't just us—my staff was mesmerized. Even the Secret Service agents had big goofy grins on," she wrote.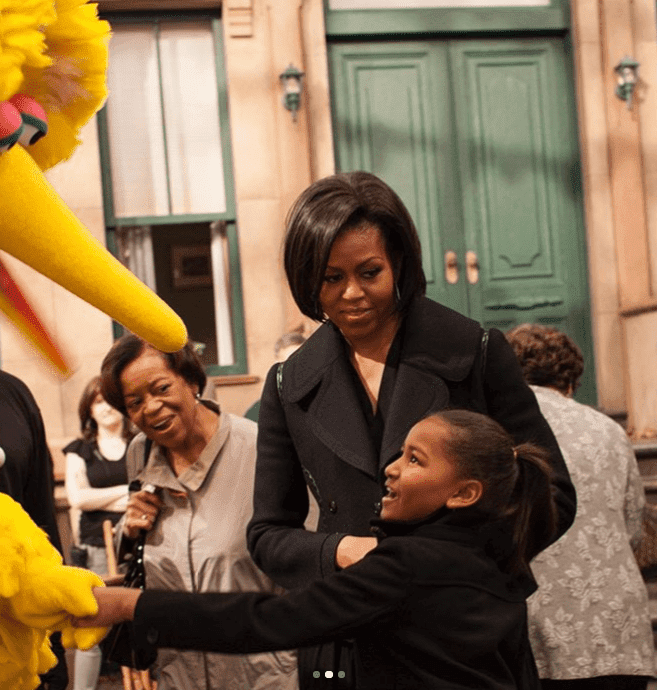 THE MAGIC OF SESAME STREET
Sesame Street was first aired in 1969, with the intent of helping to educate children, prepare them for school.
The show also deals with difficult and delicate subject matters in a way that is accessible to children. Since it was estimated that 86 million Americans had watched the series as children, the impact of "Sesame Street" is incalculable.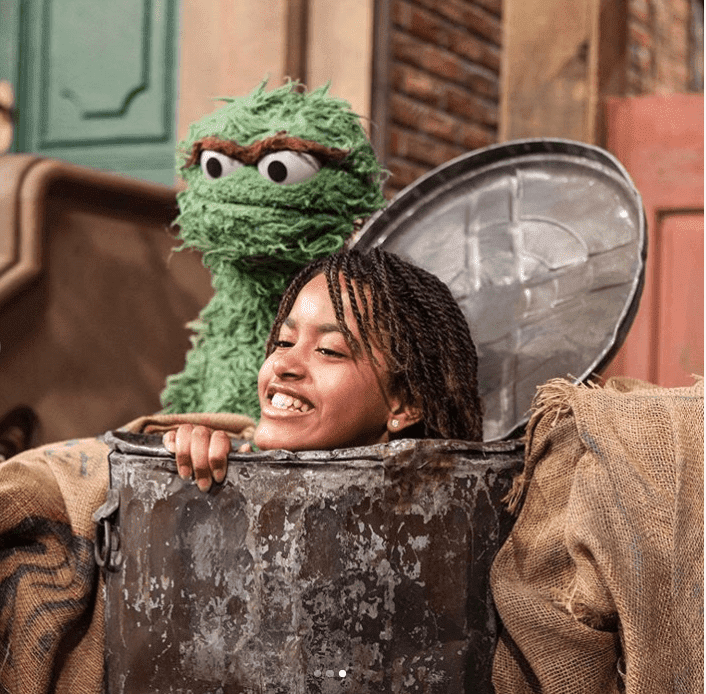 MICHELLE OBAMA'S WORK WITH CHILDREN HONORED
Sherrie Westin, President of the Sesame Workshop's Global Impact and Philanthropy stated that Michelle was being recognized for her continuing work in improving children's lives.
The former First Lady is dedicated to fighting childhood obesity and has launched an international program dedicated to empowering girls called Global Girls Alliance.
The Obama girls are now grown and collaborate with their mother in the girl empowerment projects.
PARENTING TIPS FROM THE OBAMAS
America watched Michelle and Barack Obama parent their two girls for 8 years, and they have turned into lovely young ladies.
Malia is in  Harvard University, and Sasha is about to graduate from Sidwell Friends high school in Washington, D.C. 
What is the Obamas' advice on parenting?
"With every word we utter, with every action we take, we know our kids are watching us. We as parents are their most important role models."
In other words, be the person you want your children to strive to be, be your very best admirable self.