Here's How Danny from the 'Partridge Family' Looks like Now
Danny Bonaduce, who rose to fame as a child actor on the 1970s TV sitcom "The Partridge Family," is soon turning sexagenarian.
Bonaduce, widely recognized as the redheaded boy in the famous sitcom, will turn 60 on August 13 this year. He has been sharing photos of himself and general updates on Twitter, where he has nearly 40,000 followers.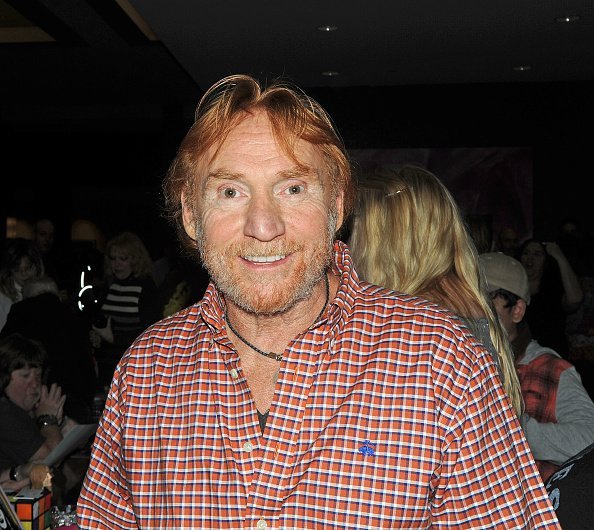 He talks about the effects on him of stepping into the spotlight at a very young age.
On his Twitter profile, he describes himself as "Husband. Father. Radio God." Since 2011, the former child actor has been hosting a morning talk show at Seattle radio station KZOK-FM.
His well-loved character, Danny Partridge, is a wise-cracking middle son of the singing family band who also plays the fictional pop group's bass guitar player.
My wife went to see Shaun Cassidy in concert and all I got was this lousy t-shirt. (Read all about it on her blog — https://t.co/jhNDXdpFZS) pic.twitter.com/cPTcLBwjdk

— Danny Bonaduce (@TheDoochMan) May 29, 2019
Bonaduce, the son of veteran TV writer and producer Joseph Bonaduce, went on to appear in a number of other TV series, including the VH1 reality show "Breaking Bonaduce" in 2005. He also had radio shows in Los Angeles and Philadelphia.
In 1990, Bonaduce was arrested over buying illegal drugs. Then working as a disc jockey, Bonaduce was taken off the air indefinitely after his arrest in Daytona Beach, Florida. Prior to this arrest, he had acknowledged a drug problem.  
Had fun chatting with my friend Patrick Cassidy and @DrGluss on their new radio show #shrinkandshowman on Sunday on KABC. If you want to have a listen, check it out here: https://t.co/c67y2CgBEn pic.twitter.com/jxdo9zXB6a

— Danny Bonaduce (@TheDoochMan) May 29, 2019
In 2002, the former child actor released an autobiography called "Random Acts of Badness." In the book, he talks about the effects on him of stepping into the spotlight at a very young age. He also writes about hitting rock bottom with his financial difficulties and emotional struggles.  
"As hilarious as it is touching, and told in Bonaduce's own irrepressible voice, Random Acts of Badness is a story about a Hollywood prodigy that concludes not in tragedy, but in triumph, and about a career and a life that are not ending, but just beginning," Amazon writes in a review of his book.  
Like Bonaduce, another former child star that has had a fair share of life trouble is Corey Feldman.
Feldman, who rose to fame in the 1980s with films such as "Gremlins" and "The Goonies," got stabbed recently with an unidentified object. The incident occurred while he was driving with his security team.